Build a career at Schattdecor in Poland
Our employees and their diverse skills and qualifications are the foundation of our company's success.
That's exactly why we are looking for you!
Greetings from Schattdecor in Poland!
Get to know both of our locations in Tarnowo Podgórne and in Głuchołazy
Schattdecor is an internationally successful family-owned company in the printed and finished surfaces segment. The headquarters of our corporate group is located in Thansau, Germany. We provide our customers and partners optimal availability, accessibility and short distances, thanks to our locations and representative offices all over the world.
We've now established a foothold in Poland, thanks to our two locations — Tarnowo Podgórne and Głuchołazy. We develop innovative solutions according to the requirements of our customers and partners in the wood-based material and furniture industries. Step by step, we transform ideas, energy and passion into modern decors, deceptively real-looking surfaces, extraordinary service and advanced technologies – in short, into "Unlimited Solutions". For example, worldwide, our group processes more than two billion square meters of paper per year, generating an annual turnover of approximately 750 million euros.
Launch your career at the international market leader in surfaces
Let's discuss the start of your career, and development opportunities!
Let's help you choose the professional direction for you: Our company atmosphere is characterized by a respectful teamwork culture and the targeted promotion of professional strengths and interests.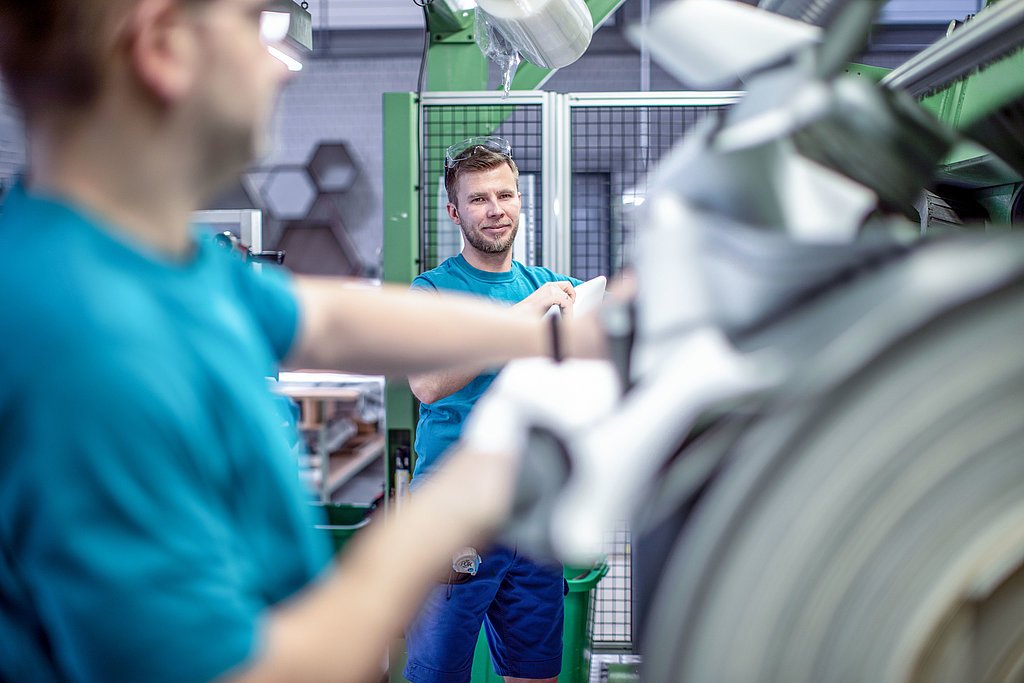 We're determined to make a success of your time with us
Our ever-increasing international success as a surface specialist provides employees with attractive professional and career prospects. Whenever possible, we also fill vacancies from within.
We're particularly proud of our strong interpersonal relationships and unique corporate culture, characterized by individuality, honesty, passion, consistent and rigorous work and visionary thinking: Schattdecor isn't just a workspace – it's a living space for all of us.
---
Company headquarters of Schattdecor Poland
Approximately 170 employees
Only 20 kilometers from Poznan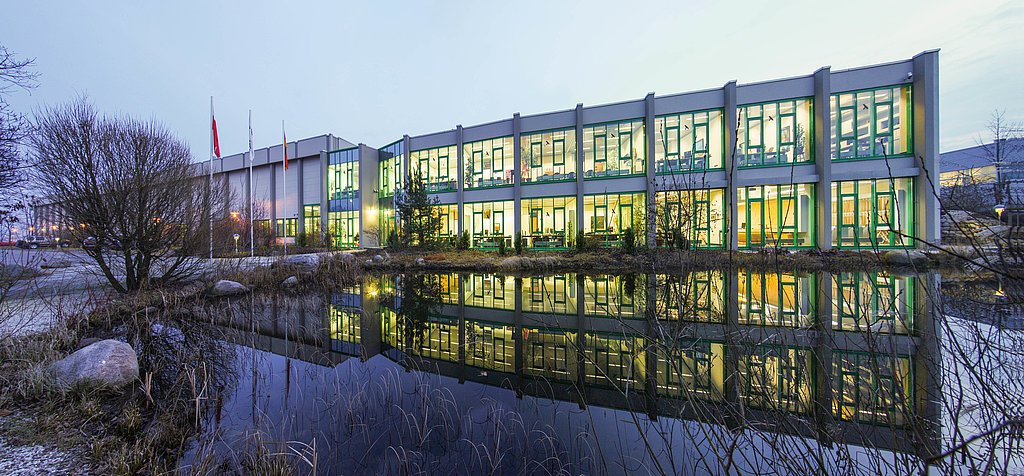 Schattdecor's location in Tarnowo Podgórne is well connected in an industrial zone. We offer our employees attractive wages stable employment and good working conditions. In principle, our cooperation here is not just characterized by "management", but also by inspiration and leadership: Even after work we're a harmonious team and support the local community through volunteering.
Our employees appreciate the opportunities to acquire new knowledge and expand their skills. We support our employees if they wish to take part in international projects and temporarily work somewhere other than their home town. We at Schattdecor believe that by developing our employees, we're constantly investing in our company's future.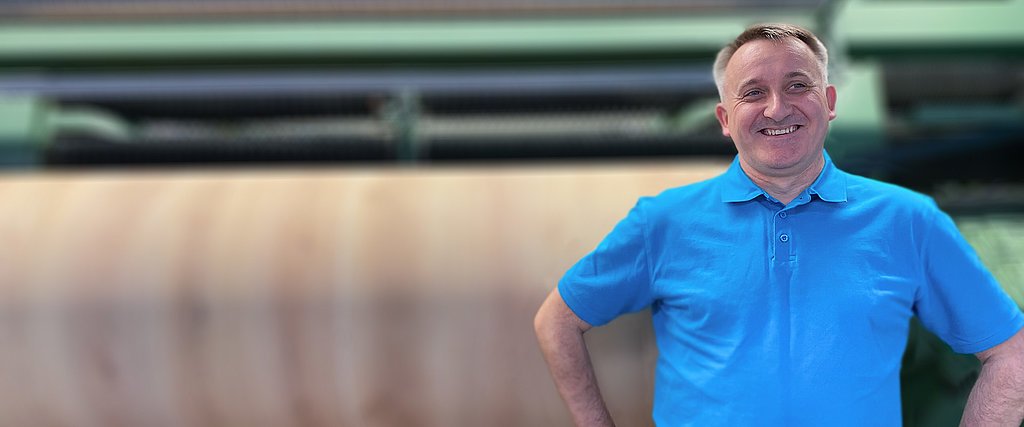 "Thanks to the changes that Schattdecor has initiated, I can always face new challenges. It never gets boring!"
Michał Pempera | Schichtmeister
Schattdecor Tarnowo Podgórne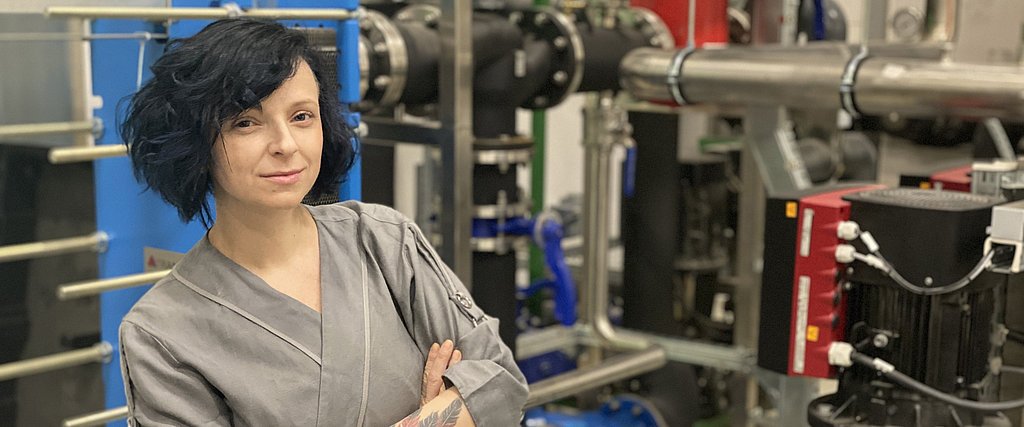 "The success of Schattdecor is rooted in the values ​​that the employees themselves have stated: respect, loyalty, understanding and a spirit of innovation."
Magdalena Karvonen | Technische Abteilung
Schattdecor Tarnowo Podgórne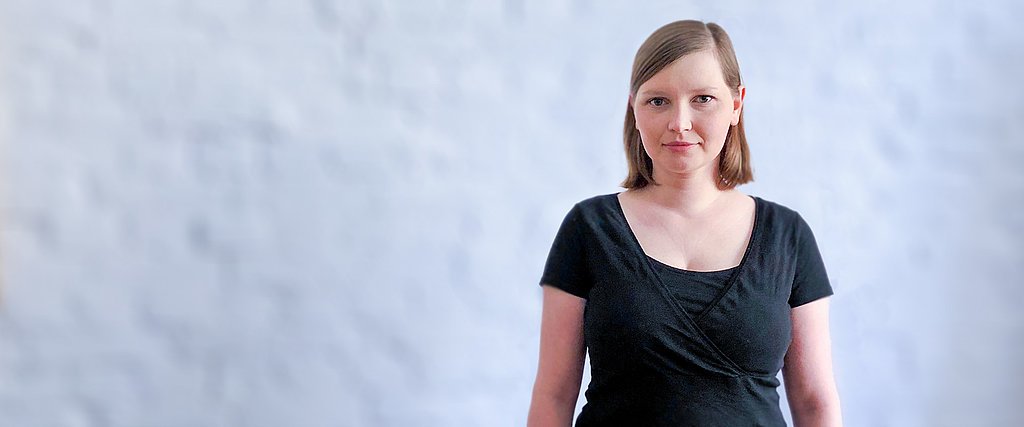 "At Schattdecor, everyone can have their own opinion, express them and present their own ideas. We want to develop and are therefore not afraid of change."
Maria Mikołajczak-Zygmańska | Design
Schattdecor Tarnowo Podgórne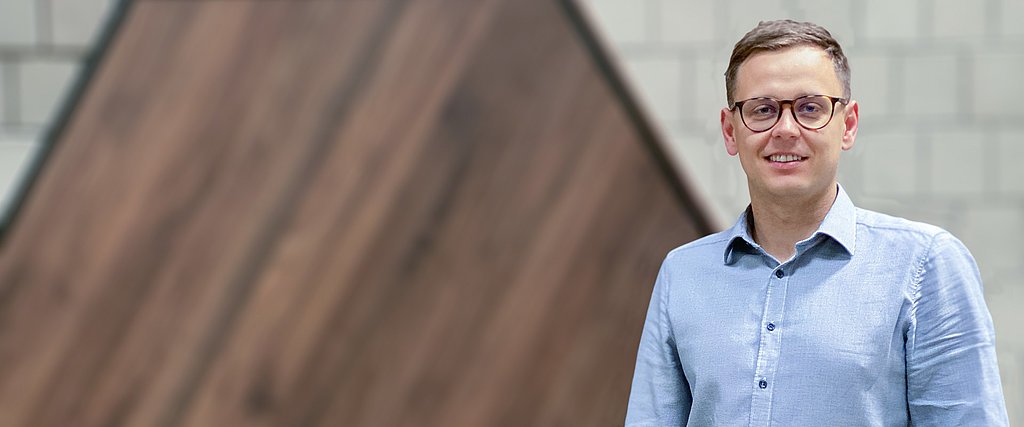 "Schattdecor gave me a lot of opportunities. The personal development of employees was and is very important here in the company."
Mateusz Nowak | R&D I A&P Technology
Schattdecor Tarnowo Podgórne
Poznan is considered one of the most beautiful cities in Poland. About 500,000 people live here. This picturesque old town, numerous sites, and leisure and cultural attractions entice visitors year round from all over Poland and the rest of the world.
It's a lively university city that's inspired by the student scene. Pozan is one of the few Polish cities with historical buildings from all cultural epochs which includes the Gothic cathedral and the Renaissance town hall. The Old Market, with its historical charm and many street cafés, is very popular during the summer. The city hosts numerous cultural events throughout the summer.
Tarnowo Podgórne is perfectly situated: Visit Poznan, a vibrant city, characterized by student life and universities, along with its historically important Old Town, you will encounter many street cafés and parks, and a rich cultural scene. You can find it all here: From shopping and culinary delights to sports and art.
Plenty of leisure activities are available throughout Poznan's rural surroundings. Picturesque lakes nearby are full of opportunities to go swimming and sailing, and the extensive network of cycle paths and modern thermal baths are perfect places for exercise and wellness.
---
Schattdecor Tarnowo Podgórne and Głuchołazy – what we offer
Family business

World market leader

Flexible working hours in the commercial area & if possible

(Private) health insurance

Life insurance

Personnel development (JOBFIT)

Ideenreich (idea management)

Regular feedback
More Benefits:
Annual bonus
Group accident insurance
Ergonomic working places
MMS (project for designing your own workplace)
Language courses
Children's vacation program
Employee events
Modern, air-conditioned working environment
Sports card / vouchers
---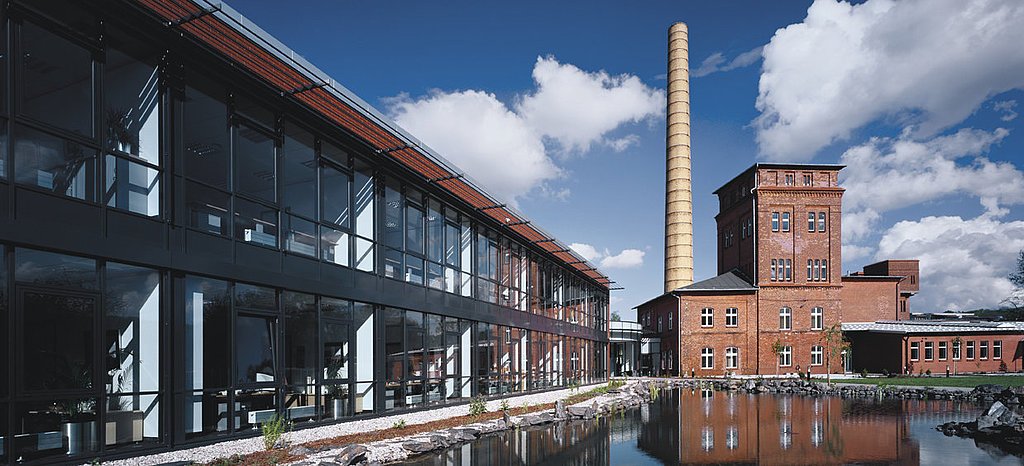 Schattdecor Poland's second plant location
Approximately 240 employees
Only 21 kilometers from the Neisse
Welcome to our Schattdecor location in Głuchołazy, a town located in southern Poland. This is Schattdecor Poland's second plant location, and has approximately 240 employees.
Glucholazy is characterized by its historical red brick buildings which are very typical of the region. It's a quiet spa town with 24,000 inhabitants and is located directly on the Czech border.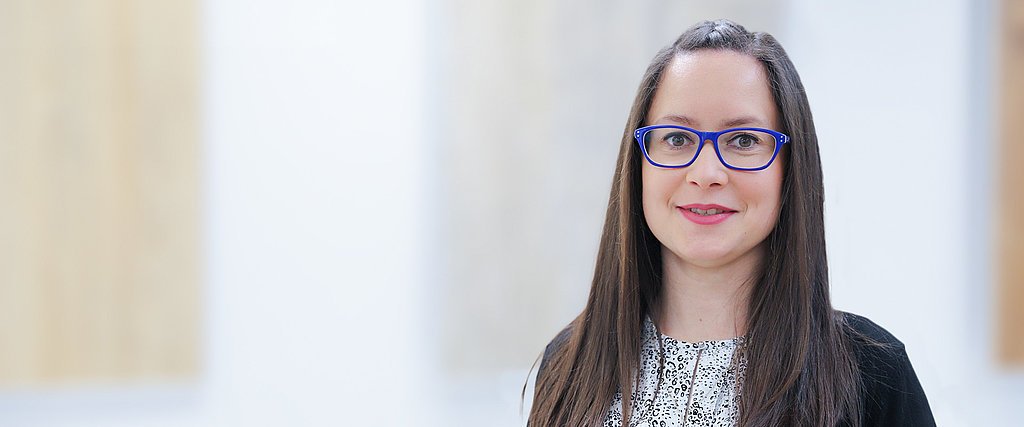 "Our company is special. In many companies, it's often forgotten that leading people means supporting them and not just managing them."
Justyna Illnicka-Dmyterko | Logistik
Schattdecor Głuchołazy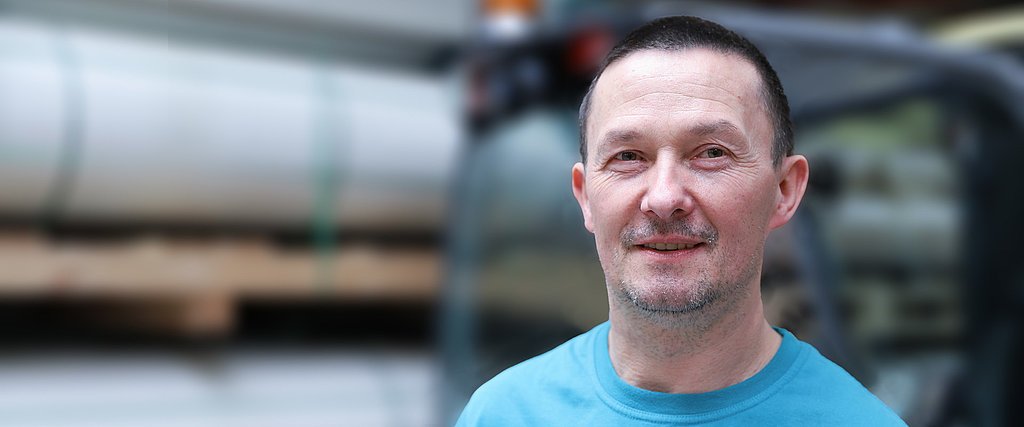 "My personal development is directly linked to the positive development of the company and the advance into new specialist areas."
Robert Maligłówka | Produktion/Service
Schattdecor Głuchołazy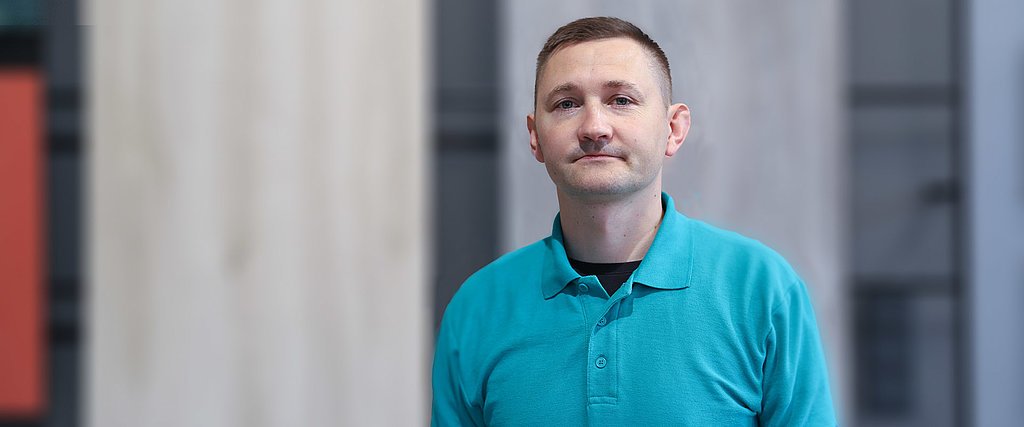 "I was able to ideally expand my skills here at Schattdecor and get to know many new aspects in all subjects."
Łukasz Skowron | Schichtmeister Produktion
Schattdecor Głuchołazy
Głuchołazy is nestled in a valley shaped by peacefulness and nature. Nearby is the Biskupia Kopa Mountain, and is just the right place for biking and hiking. If you love winter sports, hiking, wellness or thermal baths, then a trip to the Czech border region is completely worthwhile.
If you're looking for a youthful and student atmosphere, then visit Neisse, a university town 20 kilometers away – which is one of the most beautiful towns in Silesia. The view of the town is characterized by monuments and many historic sites, such as the monumental cathedral, baroque Triton fountain and fortress. The Nyskie Lake is an ideal place to meet friends for swimming, fishing and sailing.
---
Stage come ingegnere di processo

Projektingenieur für Anlagen- und Maschinenbau (m/w/d)

Ingenieur für technisches Projektmanagement (m/w/d)

SAP FI/CO Inhouse Consultant (m/w/d)

Mitarbeiter im Vertrieb (m/w/d)

Workflow Manager (m/w/d) Prozessautomatisierung

Informatiker als Entwickler (w/m/d) Frontend

Informatiker als Entwickler (w/m/d) Backend

Praktikum | Werkstudium im Marketing - Sommersemester 2023

Praktikum I Werkstudium im Nachhaltigkeits- und Energiemanagement - Wintersemester 2023

IT-Systemadministrator (m/w/d)

Praktikum | Werkstudium im Bereich IT - Sommersemester 2023

Abschlussarbeit Master / Bachelor (m/w/d) im Bereich IT - SAP

Praktikum | Werkstudium in der Produktionstechnik - Wintersemester 2023/24

Nachhaltigkeitsmanager | Sustainability Manager (m/w/d) mit Fokus auf Datenmanagement und Kommunikation
---