Beza Project: Design for Co-Working
Interview with designers Zofia Strumiłło-Sukiennik and Anna Łoskiewicz-Zakrzewska
Co-working is currently the fastest growing segment within the entire office industry. The corresponding market has grown worldwide eleven times within the last five years. There are over 100 co-working spaces in Warsaw alone.
The Beza Projekt architecture studio is comprised of two young female designers, Zofia Strumiłło-Sukiennik (ZSS) and Anna Łoskiewicz-Zakrzewska (ALZ), who have already established their creative designs in the office interiors of Nest, Ul, Hand Made or LAB.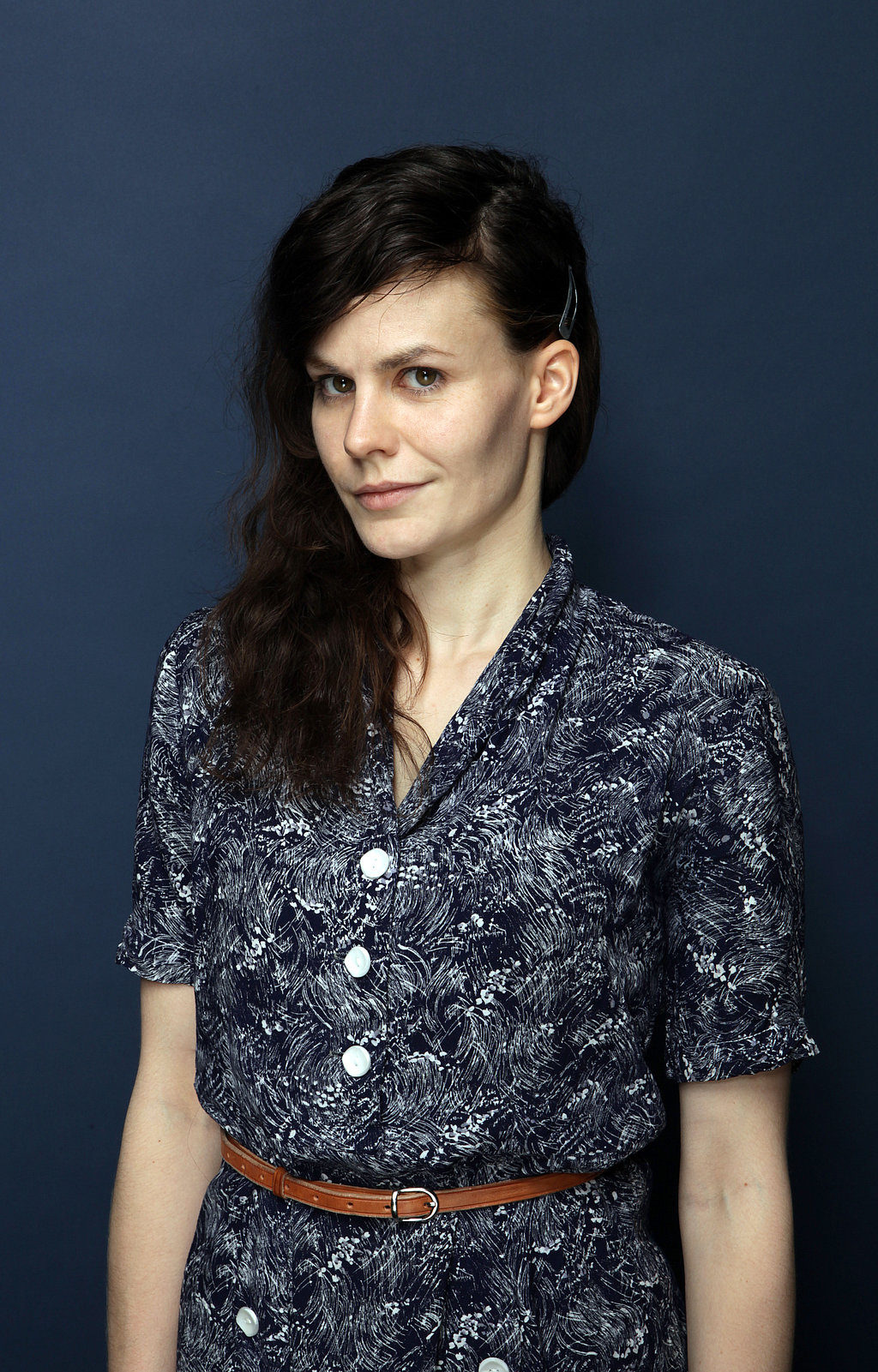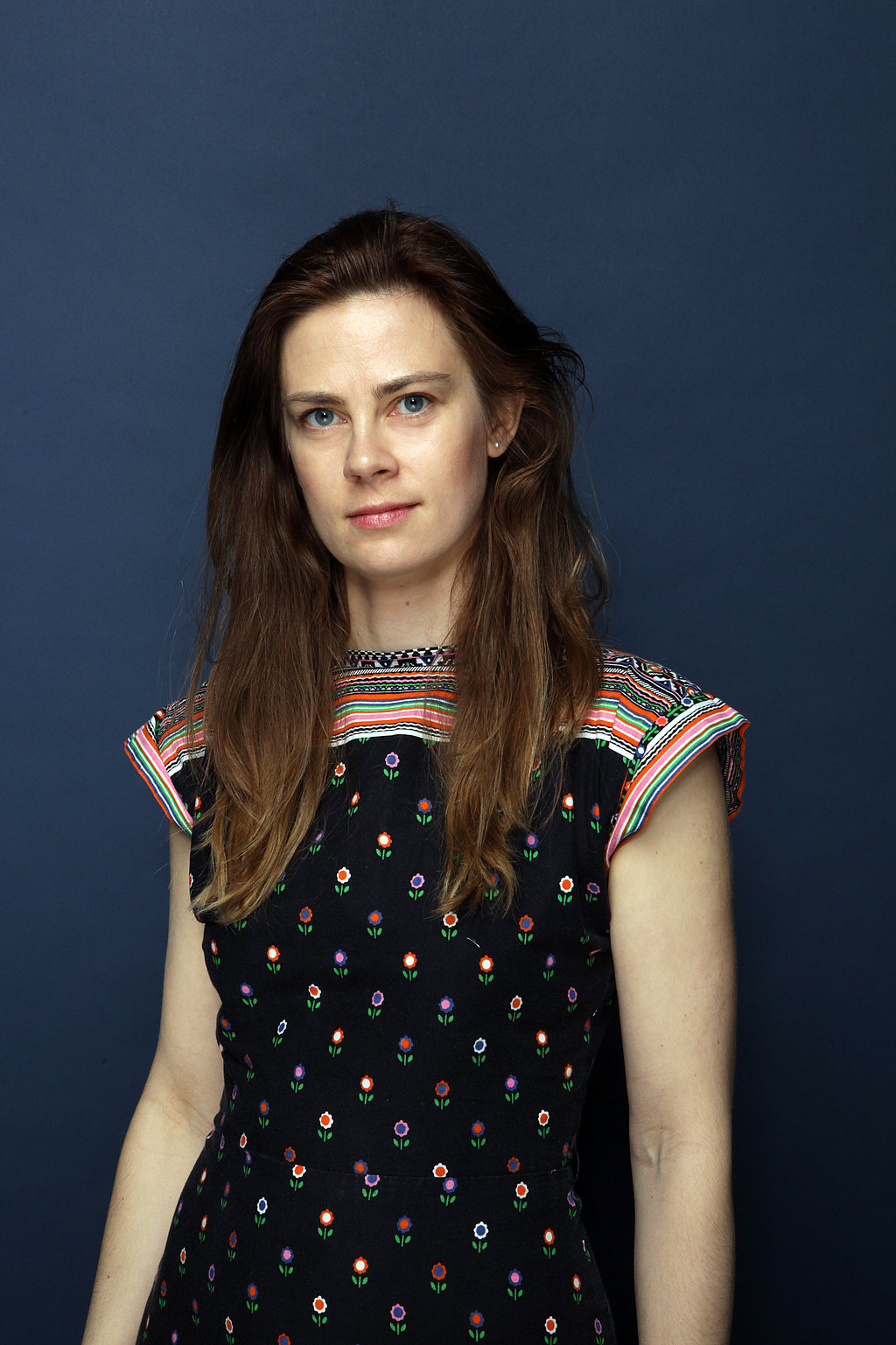 The interview was conducted by Danuta Pawlik (DP), Corporate Communications Manager at the Schattdecor location in Tarnowo Podgórne.
---
DP: Why are shared co-working spaces so trendy right now? What social and business needs do you think they fulfill?
ZSS: I think that this trend came about because people now understand how much of their lives is actually spent at work, and that their work is at the core of their lives. So why should they spend time in completely
boring, neutral, minimalist offices when, in contrast, such spaces can also be comfortable and provide a homely atmosphere?
Besides, the way that we work has also changed: We want the opportunity to be more efficient and creative; the tasks that we carry out are changing, and the space around us needs to motivate us.
---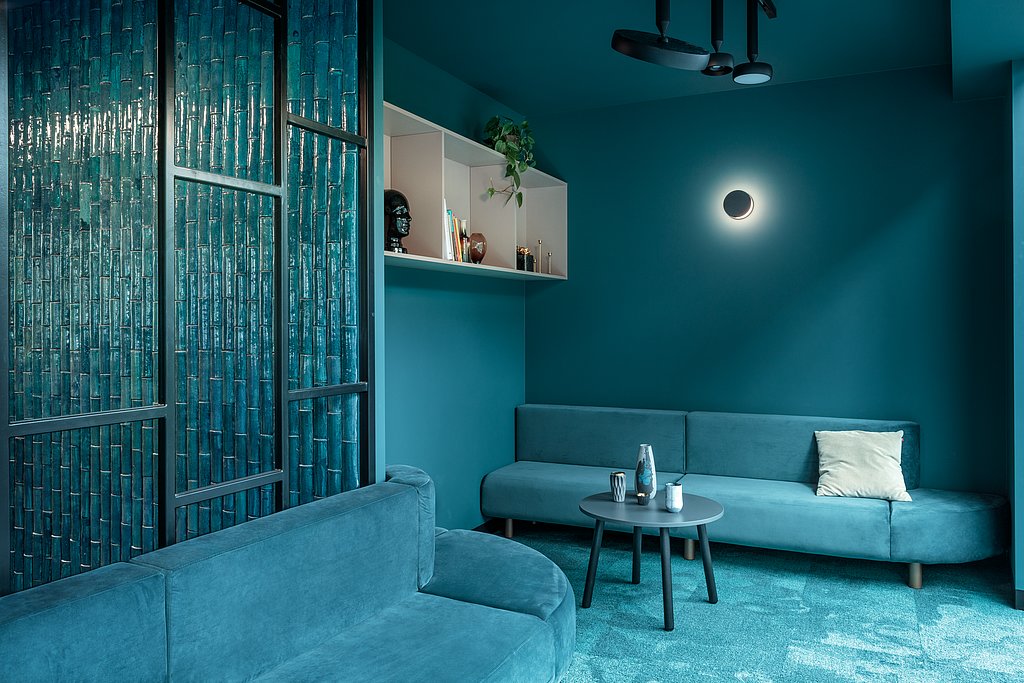 DP: What requirements do typical co-working spaces need to meet? Which types of people actually use co-working spaces? What exactly do users expect from co-working spaces?
ALZ: I think that, as far as everyday work is concerned, we're on the verge of a revolution. Computers are already doing more and more of the tasks that we did in the past. Gradually, computers are doing more and more work for us. This is changing our perspectives and needs. This means that many people now want to be among other people.
My impression is that the design of our environment is becoming more and more important. Nowadays, we're living in two realities: the virtual and the physical. In theory, it's also possible to work from home and communicate with co-workers via email. But most employers are aware that human interactions are very valuable and that they produce more creative results. Co-working encourages people to meet , and connects both of these realities. In this respect, co-working spaces are places where people from different industries and areas get together, and that can result in something very unique and extraordinary.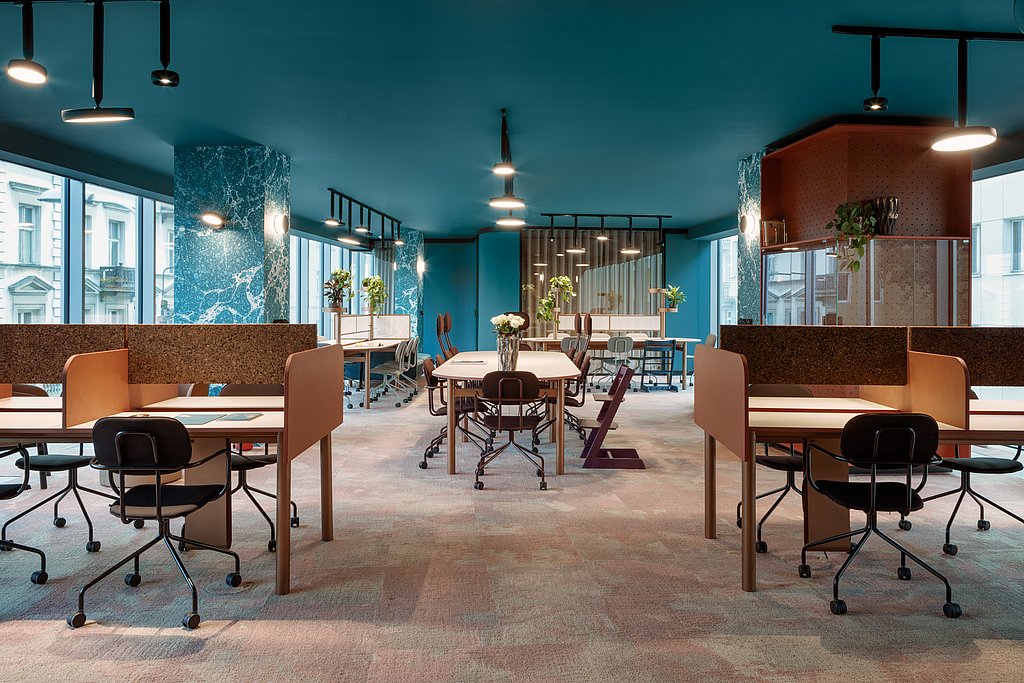 DP: As creative people searching for inspiration, do you both have any experience with co-working?
ZSS: Yes, of course. We even have our own co-working space – our workshop is a bit like an open house. We invite different people to co-work and try to keep the space open for different ideas, so that we remain open.
---
DP: How exactly does design need to be developed for the creative sector and people who think outside the box? Or to put it another way – How do you, as creative people, design for other creative people?
ZSS: We try to create a world that you can dive into. A world that's unique in a certain way.
A world that tells its story, creates feeling of whole, and exudes a feeling of harmony and cohesion.
Our aim is to create atmosphere, besides all the practical aspects.
This atmosphere is created by a particular story, with a narrative that can be reflected in the design in many different ways, for example, in a family of shapes, finishes or colors.
Many decisions have to be made during this process. The result is what you feel at the end ... that magical feeling. For example, we like playing with retro elements or with combinations of old and new. After all, we're living in very exciting times, with space travel and nanotechnology on the one hand, and access still to increasingly rare craftsmanship on the other – think of stucco, for example. By the way, this is a technique that we like to use in modern interiors.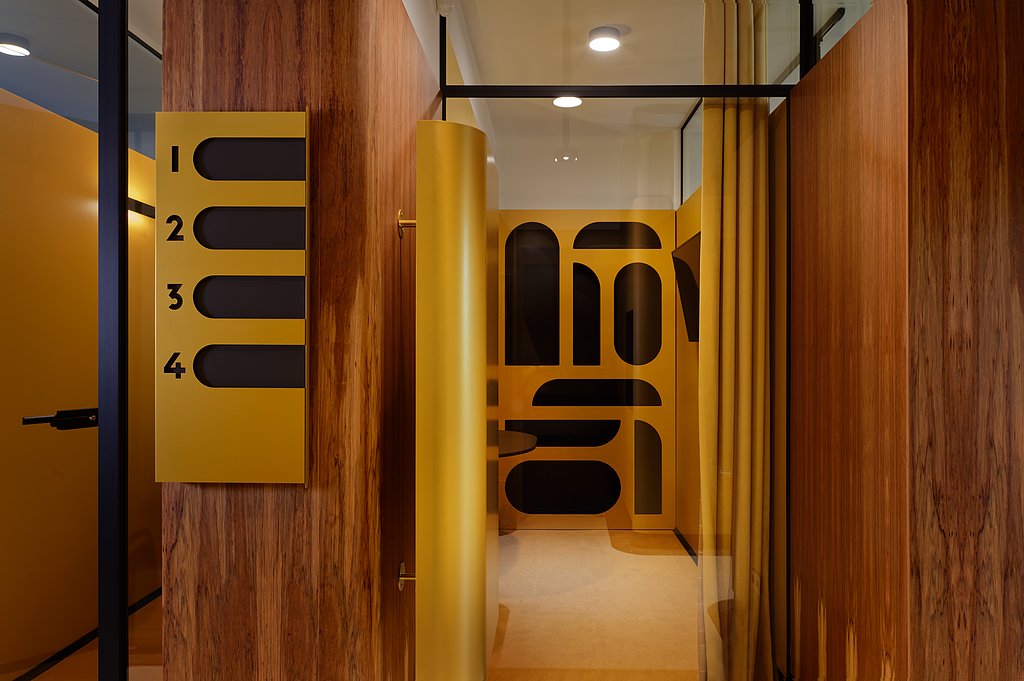 DP: Your office designs, such as Hand Made, UL, or Nest co-working spaces, arouse admiration. "Hand Made" was awarded by Wallpaper as one of the best designs in the world. What makes your work so unique? Why is it so different? What's the story behind these designs?
ALZ: Well, all these stories differ somewhat. When it comes to "Hand Made", we were working on a beautiful apartment building and the agency suggested a style and their favorite colors. We started with blue and gold.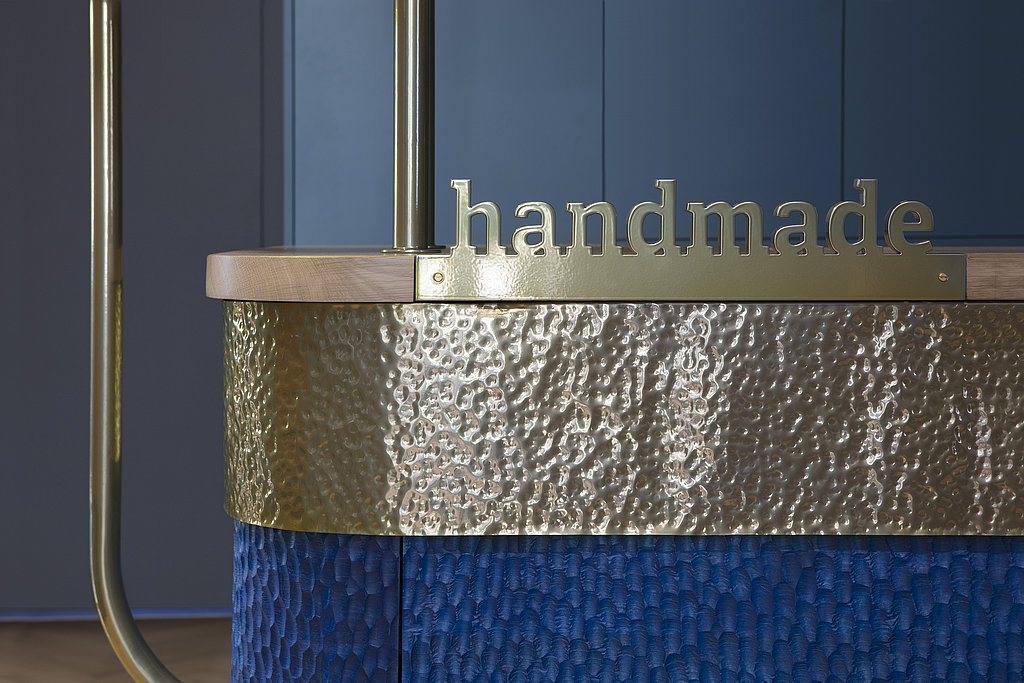 Based on this, we decided to use various production techniques for this story. We created niches in the staircase that presented craftsmanship such as hammered metal. Kasia Korzeniecka was involved in Nest. She created designs based on marbling techniques, which we used as a basis for the rest of the building.
In the case of UI co-working spaces, the story was different: We love the Mad Men series and used it as a starting point. We created very comfortable spaces that echo the 1960s.
---
DP: Why are personal spaces such an important factor for you? On the one hand, there are rooms for teamwork, and large tables. And on the other hand, offices provide privacy. How important is that for you?
ZSS: It's very important and always has been. The furnishing has to be pleasant and comfortable, and you need to feel at ease in it and be able to work in peace and quiet. Harmony is important. On the one hand in terms of the intensity of the structure, texture and color, and on the other hand in combination with contrasts, smooth surfaces and subtle colors. By the way, it's particularly important to choose the right colors for the amount of light that's available. For Nest, for example, we had lots of glass, so we could take the plunge and use darker colors.
DP: So the goal is a creative result that's a balance of comfort, peace and quiet, and intensity?
ALZ: Definitely. We believe that the office and home environments can meet. When it comes to the co-working concept, they really do meet and don't get in each other's way at all. Instead, they inspire one another. Using typical home decors in offices, makes us feel much better. We can think better in rooms like that, and enjoy working and being there; we feel more relaxed.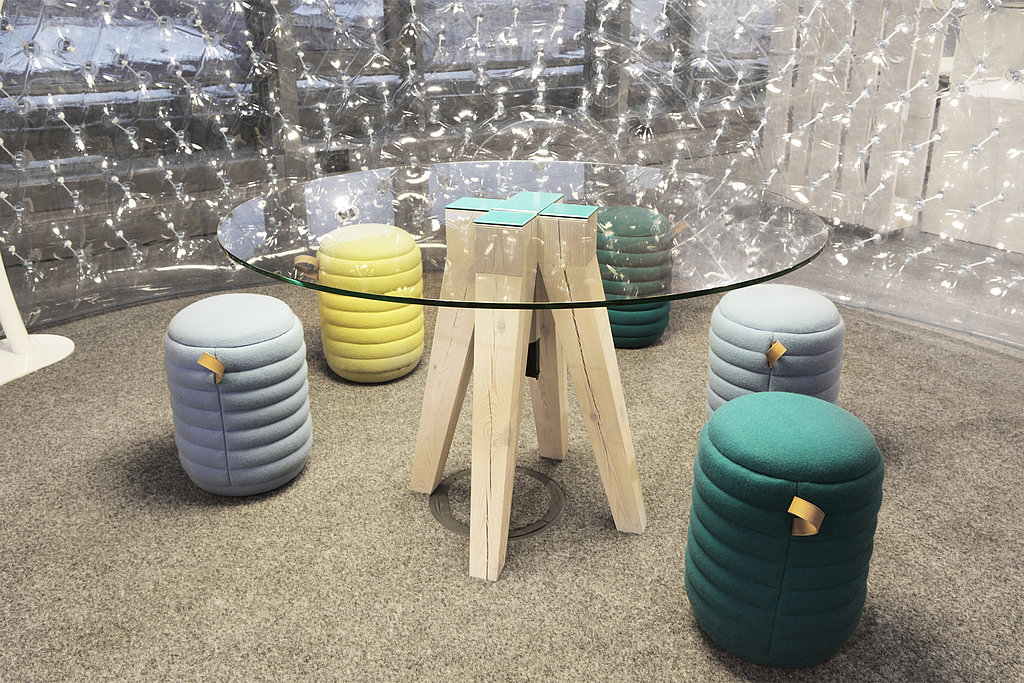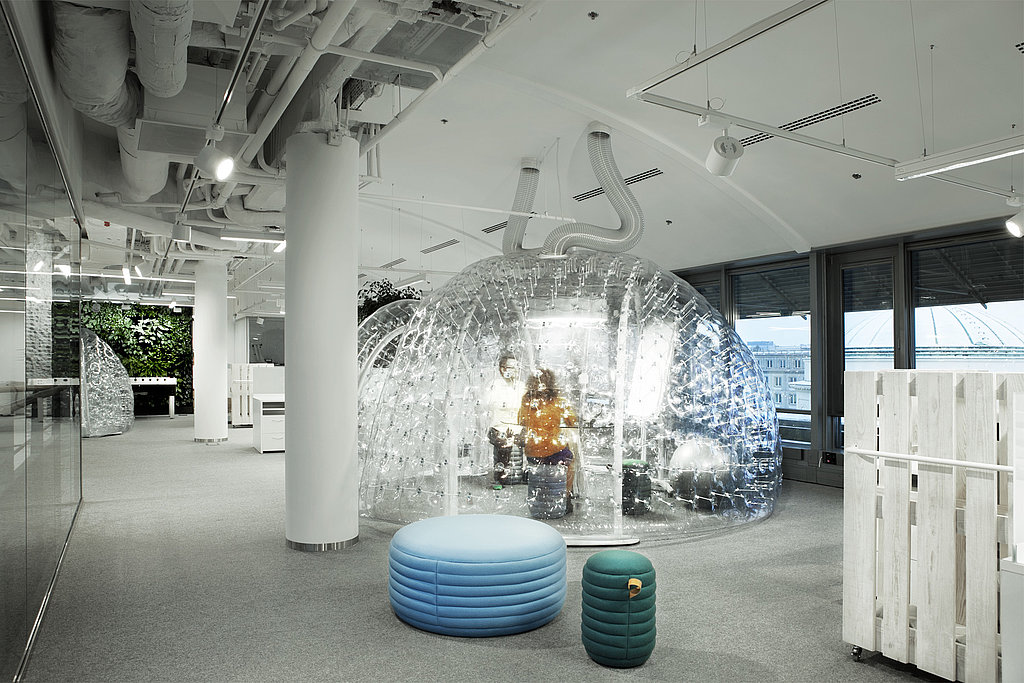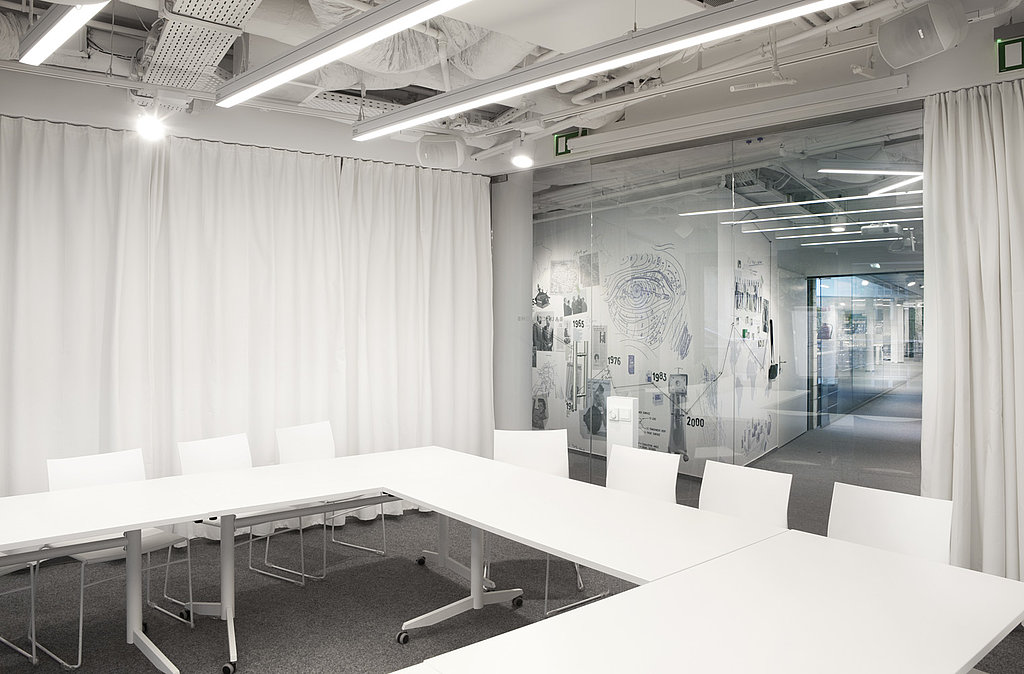 DP: Apart from the atmosphere, it's important to make co-working practical. This includes, for example, spatial freedom of movement as a performance factor: movable containers or drawers, the option of connecting desks with one another and rearranging functions. What sort of user needs does this approach come from?
ZSS: Movement is actually becoming increasingly important, in offices where people don't always want to work in the same spatial arrangement. This need for change comes from working practices where people move from one application to another and evaluate activities. We also want to be able to adjust our position at our desk between sitting and standing.
DP: You combine colors and materials in a fascinating way. The structures of wood, stone, ceramics, glass, wallpaper and carpets are clearly different from conservative layouts. Details play an important role. Which materials do you prefer using in co-working spaces and what does differentiation of textures mean to you?
ZSS: We all know that people feel comfortable in nature, and that nature isn't uniform. When we're in forests, we're among diversity. Our designs transfer this impression of diversity, this organic aspect, and apply precisely these unique textures and patterns to the interior. We feel comfortable next to wooden structures. Wood is such a beautiful material with so many different facets; we really like it!
---
DP: All this – the materials, textures and shapes – create a positive user experience. Your designs are often referred to as a design experience. To what extent do you try to design interiors so that they support a positive work-life balance?
ZSS: Co-working also provides a kind of retreat. It's supposed to enable these two worlds to coexist in a balanced way.
Take Nest, for example, with the cafeteria or planned children's corner for the babysitters to work in and provide positive experiences. I think such places need to work optimally also in companies. So, it's possible to create a synergy between both worlds, although it's not easy to implement.
---
DP: What do you think the future of co-working will be like? Will it establish itself on the job market?
ALZ: I don't think that it's suitable for everybody. The issue is to what extent do we necessarily have to identify everybody who works for the company in question. Or whether it's more important that they are connected to the company through another strong connection, for example a thought, topic or idea.
Co-working is definitely interesting for people who are specialists in their field, and can afford to work independently from certain structures.
Employees' offices are definitely going to develop further. In the future, they might even look like cafés. Things are constantly changing all around us; we have to open up to the needs of others and develop with and around them. And of course, it's very important to very carefully analyze the needs of users.