We are 3,000 employees from 29 nations at 17 locations around the world.
With all of our colleagues and skills combined, we're a really strong team united with a common goal: We're determined to inspire our customers in the woodworking products industry with our high-quality, on trend decors and surfaces that are true to our motto: "One Source. Unlimited Solutions".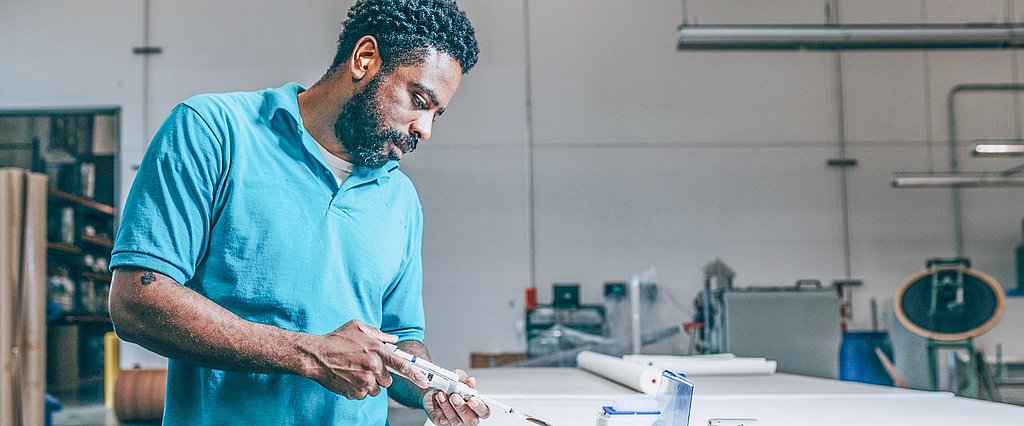 "Schattdecor is my second family. The company is always behind me."

Marcus Edwards | Printer
Schattdecor USA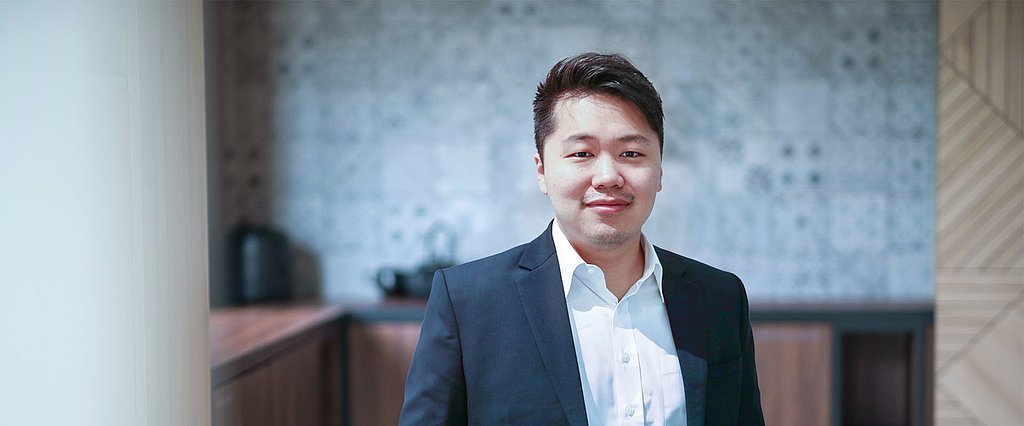 "Schattdecor has taught me that the big picture is made up of more than its individual parts."

Basil Corera | Managing Director
Schattdecor Malaysia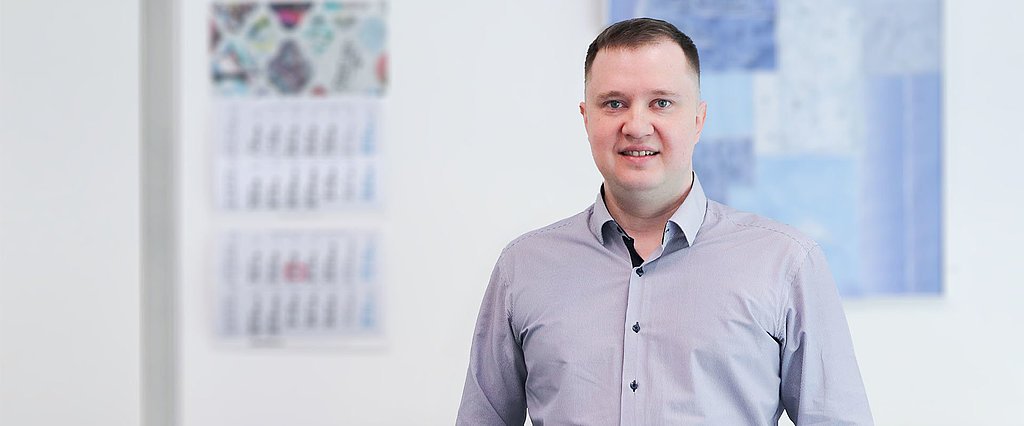 "At Schattdecor, you can feel the family atmosphere. It gives us security, creates real team spirit and is simply fun!"

Alexander Boldyrew | Product Manager Flooring, CRM
Schattdecor Russia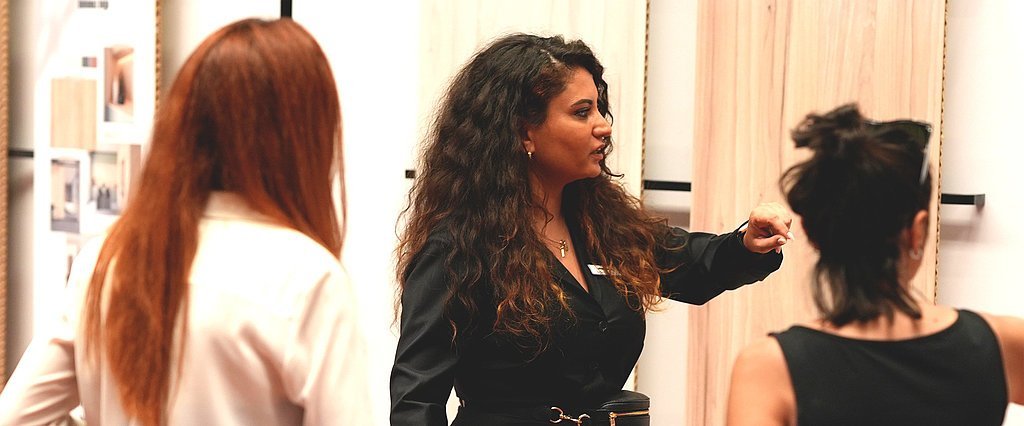 "We're passionate about our goals and proud of our shared successes."
Begüm Çalı Özdemir | Design Team Leader
Schattdecor Turkey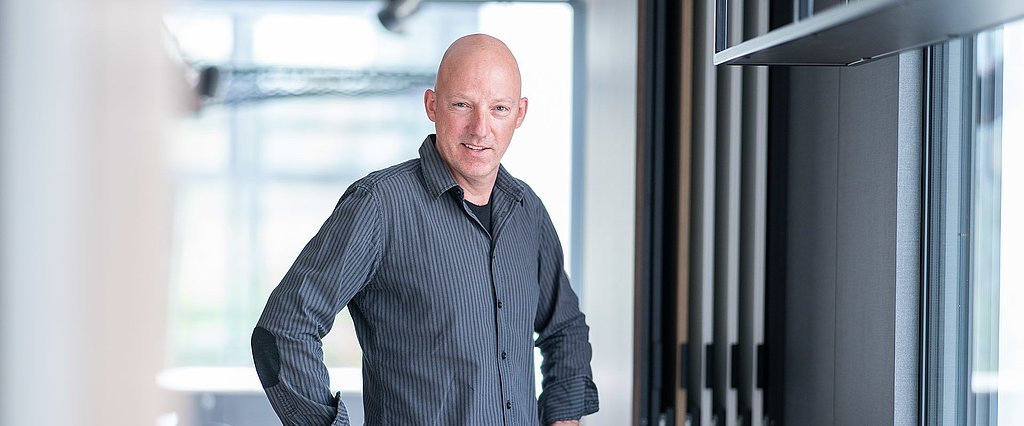 "Cultures from all over the world now form a large community at Schattdecor. We respect and enrich each other."
Christoph Kuchler | SAP Logistics/B2B
Schattdecor Germany
Qualität "Made by Schattdecor"
'Made by Schattdecor' – with this globally applicable quality seal, we guarantee consistently high quality standards across all of our locations. We define standardized product characteristics, work processes and compatible production machinery all from the same system. In addition, we stand out from the crowd thanks to customer-oriented service, and intensively maintained and personal contact with customers and partners.
Our goal is to provide sophisticated solutions in decor development, application technology and trend consulting. As a result, we've established "Made by Schattdecor" as the standard for proven quality in the industry for over three and a half decades.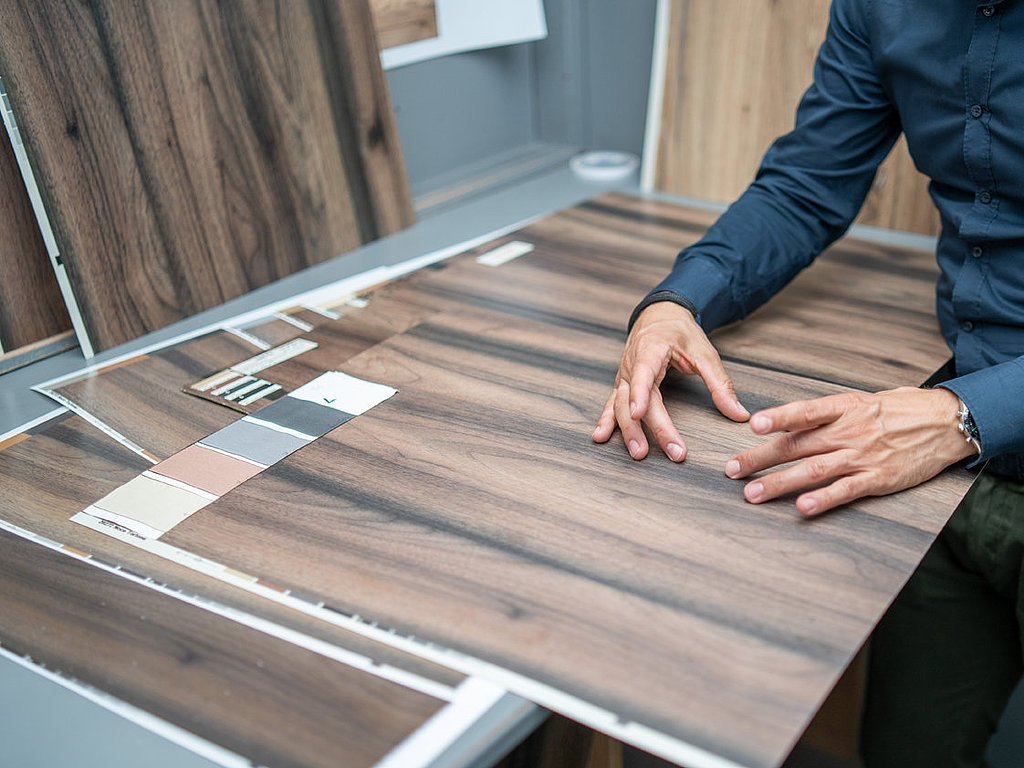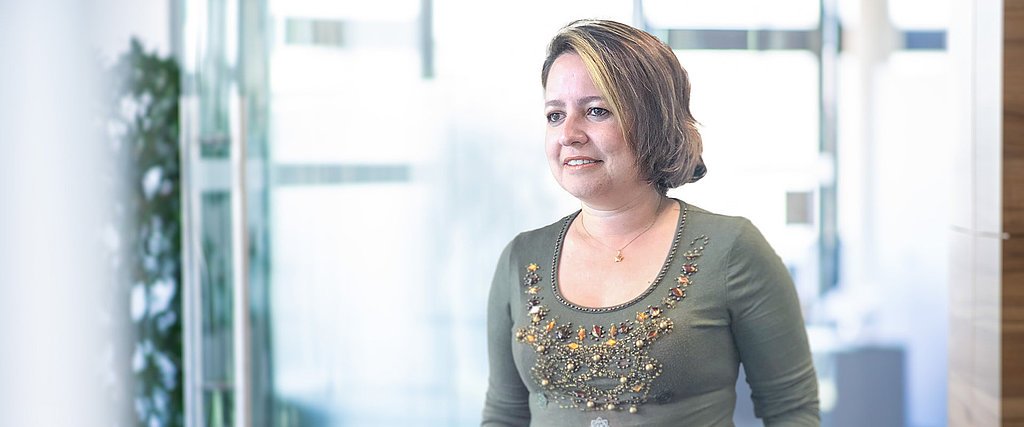 "In our working environment we have the freedom to express our ideas and opinions – approaching executives or management is easy and straightforward."
Monica Prates, Supervisor
Schattdecor Brazil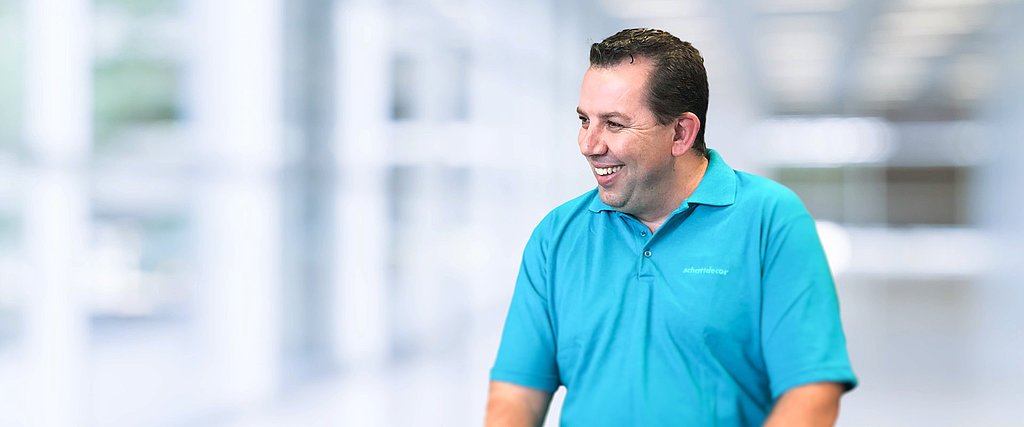 "We treat each other like family, trust each other, and have confidence in what we're doing."
Guilherme Moreno | Logistics
Schattdecor Brazil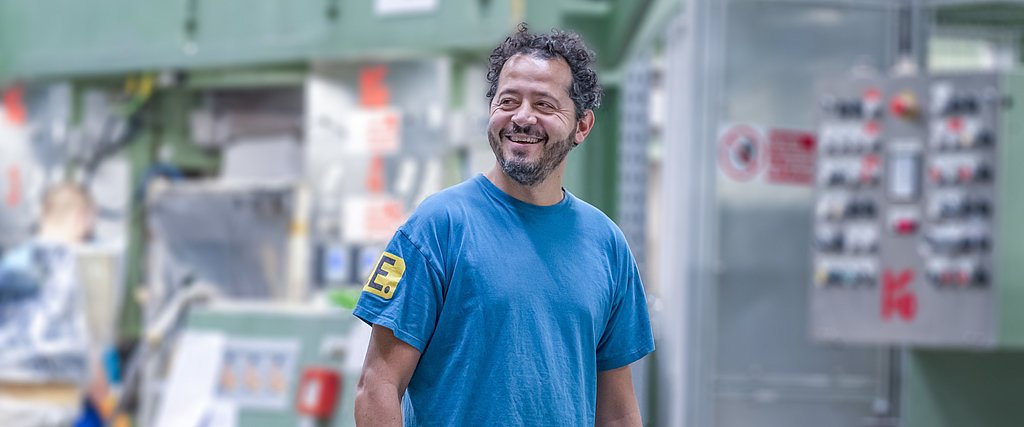 "I feel the confidence placed in me every day. It's really motivating."

Davide Vacchini | Shift Supervisor Printing
Schattdecor Italy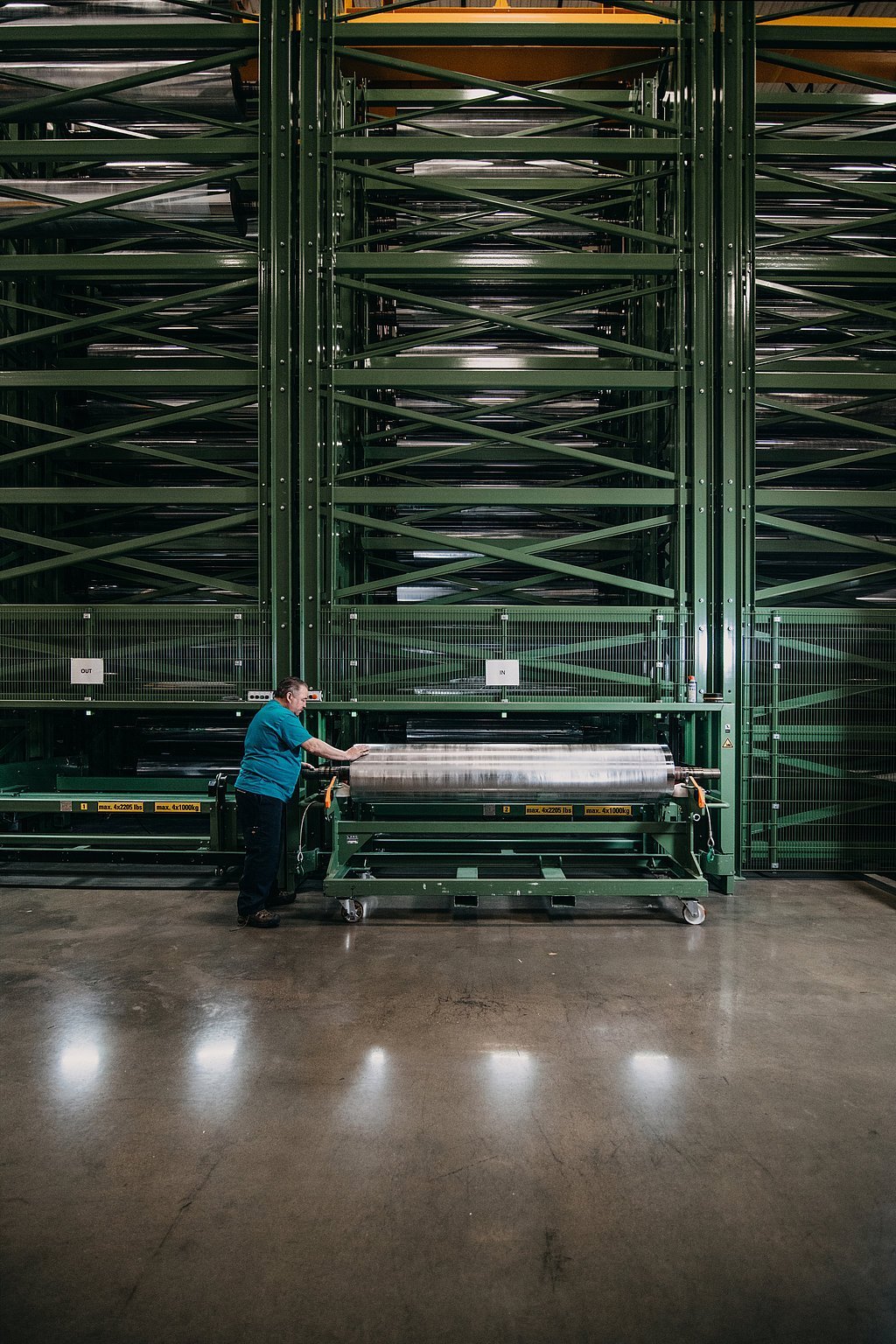 Sustainability at Schattdecor
Consistent protection of natural resources and a respectful attitude towards people, nature and the environment have been among our central corporate goals since Schattdecor was founded in 1985. Their implementation is an important investment in our future. We use only environmentally friendly printing inks and resins which are practically solvent-free thus protecting the health of both our employees and the environment.
We ensure minimal emissions by using state of the art production facilities, energy-optimized processes, and by continuously investing in environmentally friendly, future-oriented technologies. By implementing these forward looking processes it allows us to act quickly and in a market-oriented manner. Water used during production and our solvent-free paints are recycled after manufacturing so that they can safely be reintroduced into the environment.
Our production standards across the world follow our high, German environmental standards. Our locations are certified by the Forest Stewardship Council® (FSC® license code FSC-C104949, FSC-C111992, FSC-C121647, FSC-C168552, FSC-C166422).
Energy management at Schattdecor
We have defined principles for dealing with energy in our daily activities:
We are improving our energy management and continuously reducing our energy consumption. We regularly inform our employees about our energy consumption and motivate them to adopt energy-saving behavior. We set ourselves regular goals to increase energy efficiency. Resources are made available to achieve the goals.
We pay attention to energy efficiency in the design, procurement and operation of our systems and machines.
The economical use of energy is our priority.
We want to implement the energy measures throughout the group.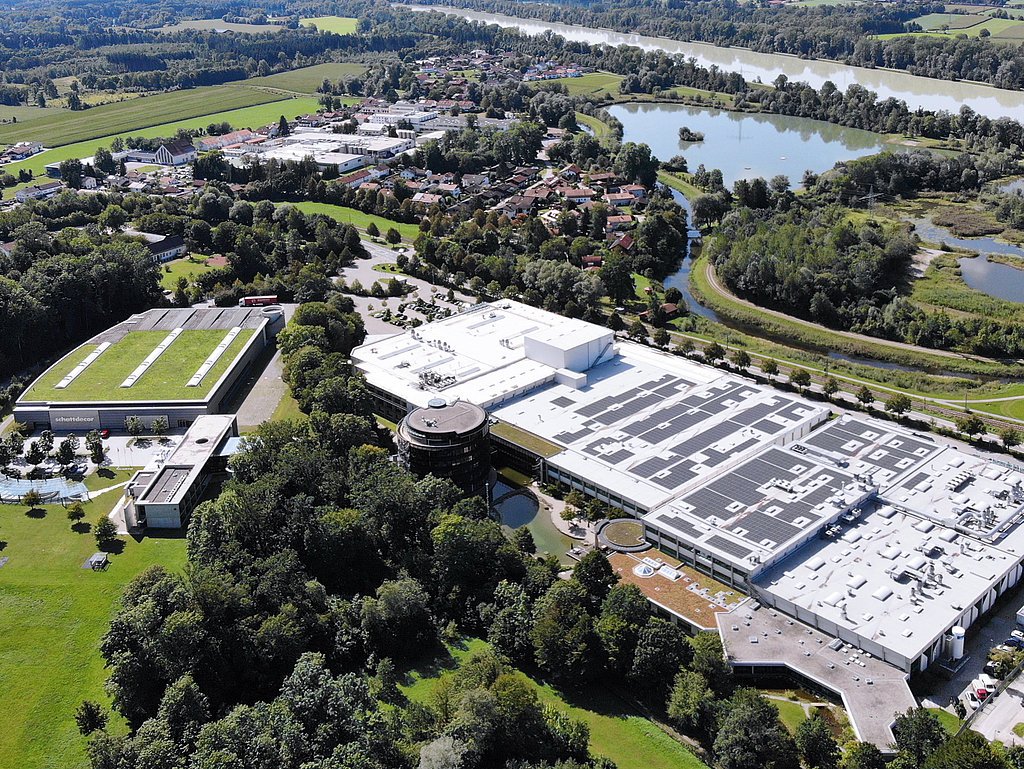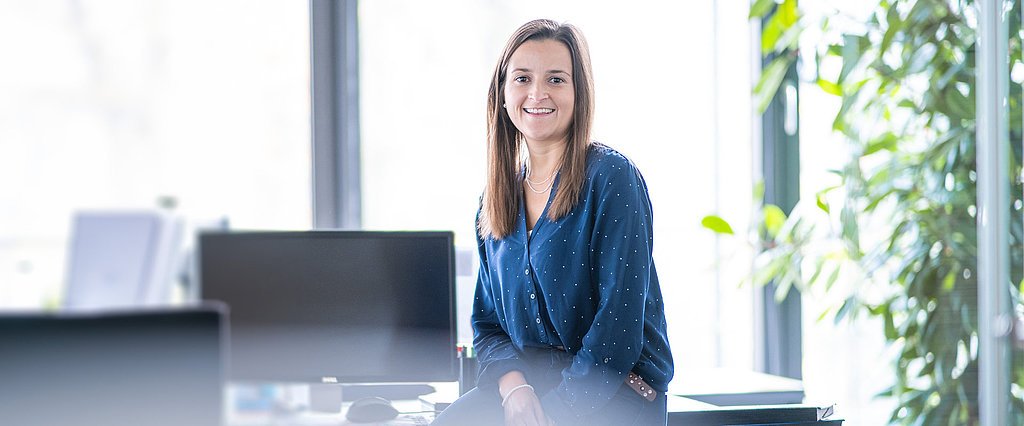 "Our understanding of appreciation starts with the greeting – from trainees to the Executive Board. Often a simple 'Hi' is enough."
Johanna Millauer | Sales Office Europe South
Schattdecor Germany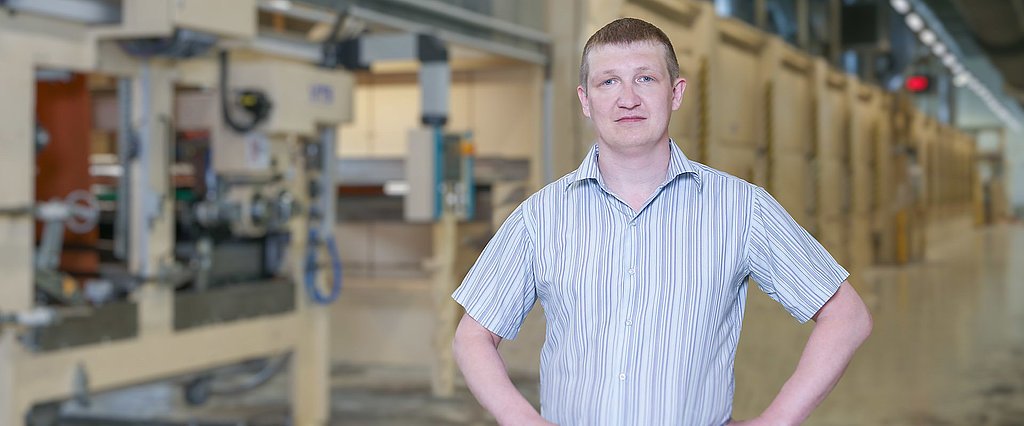 "We're in a constant process of further development – supported by colleagues and partners from all over the world. We benefit from the cooperation with other cultures."

Wictor Boyarintsev | Head of Production/Technology/AWT
Schattdecor Russia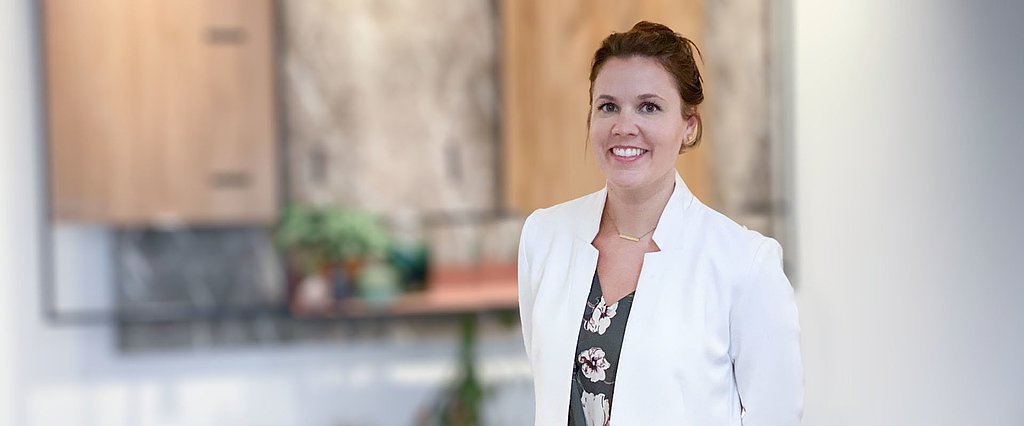 "Respectful and honest relationships are at the heart of our great culture!"
Lindsay Myers | Sales
Schattdecor USA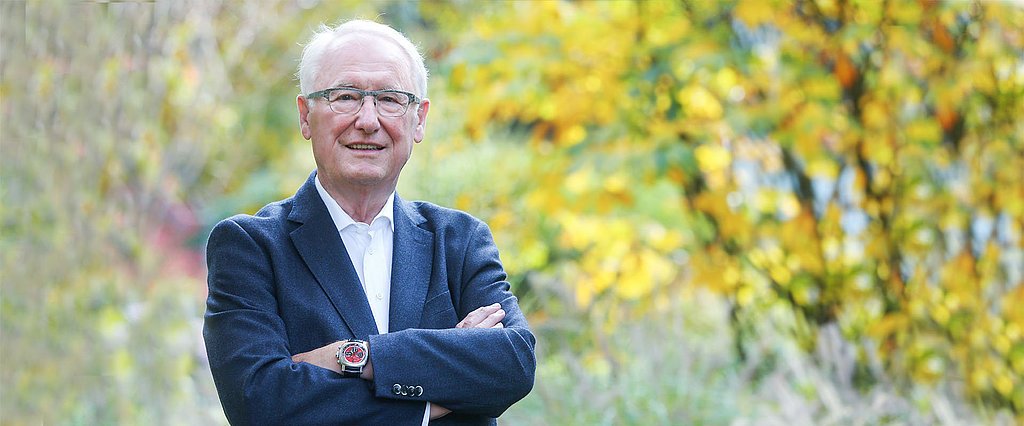 "Seeing employees as fellow human beings, understanding the workplace as a living space, allowing closeness, remaining respectful, creating trust, giving confidence and gaining loyalty – that's the way to win people over."


Walter Schatt
Company founder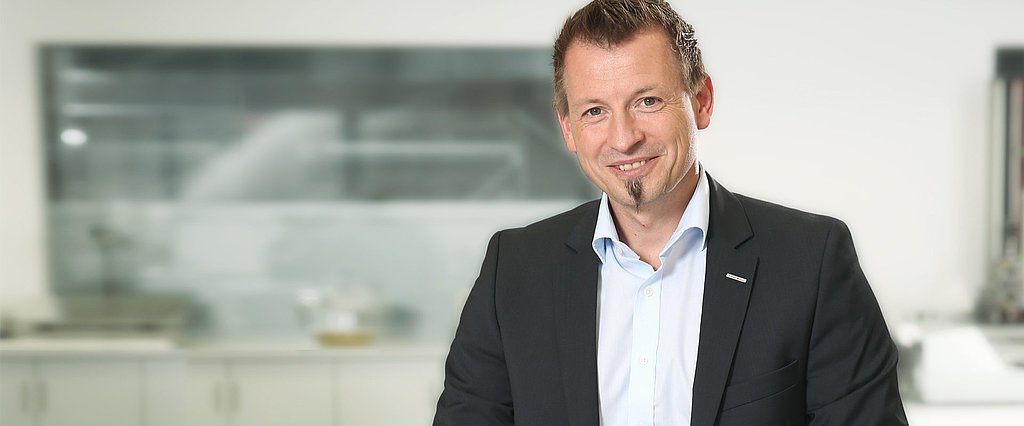 "Through the interaction of development, experience and technology, we've succeeded in designing surfaces that serve market-specific trends and requirements."
Ralf Peschel | Head of the Impregnation Division
Schattdecor Germany
The 1980s. Germany: Walter Schatt reaches a decision. He wants to revolutionize the decor printing industry with a new approach to quality as well as a holistic approach to solutions and environmental awareness.
In the Rosenheim region, he inspires a strong network with his vision and receives valuable support from the very beginning. Reliable, personal contacts and other favorable conditions give him reason to leave his workplace in the Swabian Alps behind and found a company in Rosenheim.
A handful of colleagues from his former business environment move with him, and their families follow.
On April 26, 1985, Schattdecor prints its first roll of decor paper in a small industrial hall in Stephanskirchen. Today, 3,000 Schattdecor employees from 27 nations produce 2.4 billion square meters per year. How did it all begin? From a vision to market leader. From Europe to Asia and America. From a decor printer to a surface specialist. Join us as we take you on a journey through 35 years of company history.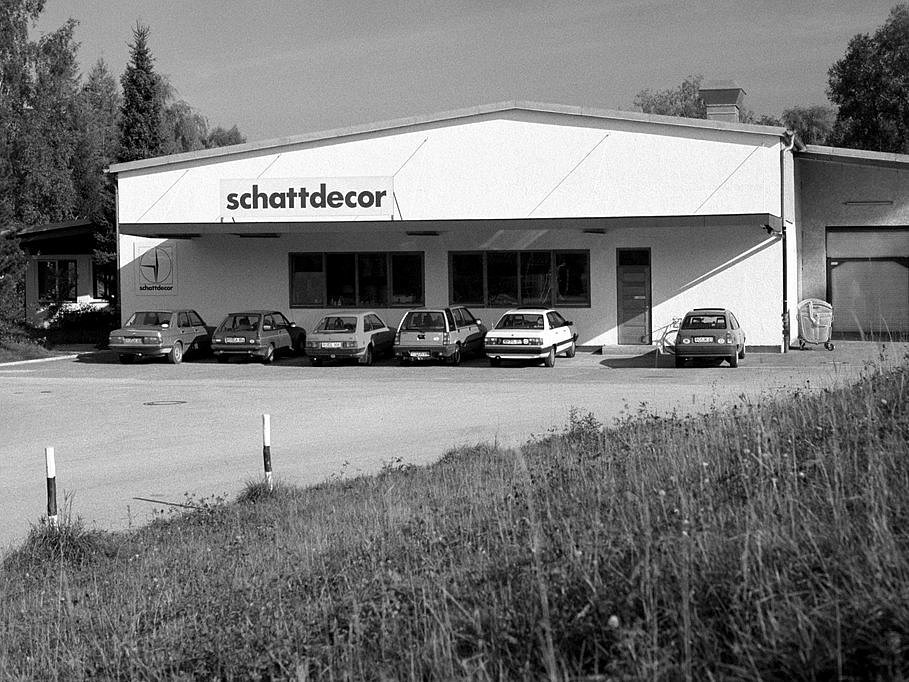 1985
Walter Schatt founds the decor printer Schattdecor and builds the fledgling company, shoulder to shoulder, with a handful of long-standing, trusted colleagues. The first production hall, with only one printing press, is located on the premises of the Hamberger company in Stephanskirchen (Germany). From our inception, we've maintained a close and trusting relationship with our partners and customers.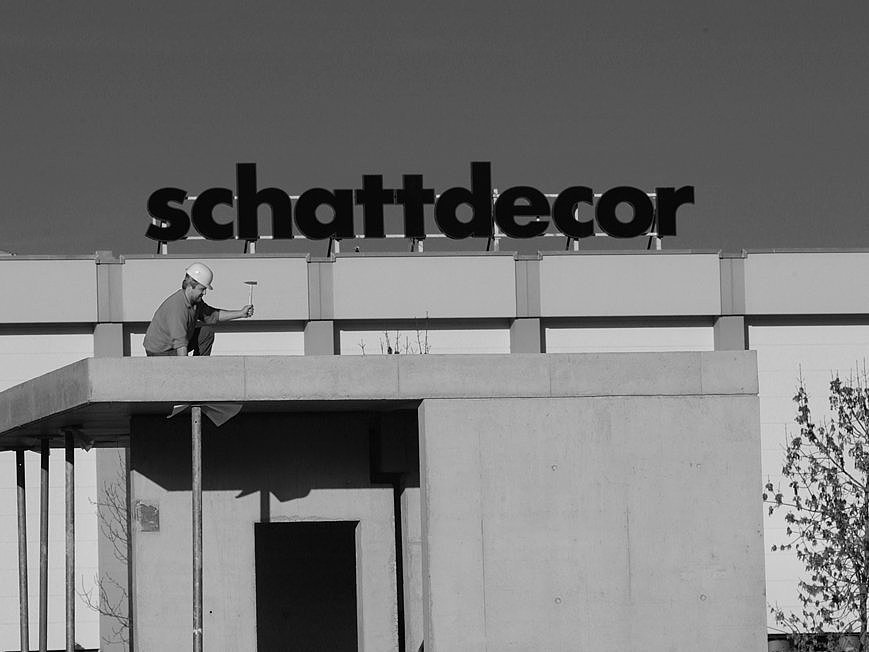 1989
After merely four years of rapid and successful growth by the Schattdecor family, we're moving. It is time for a permanent company headquarters with further growth potential. Our new home "on a greenfield site" is built in Thansau (Germany). To this day, it remains the center of the Group and a meeting place for colleagues from all over the world. This is where the heart of the company beats. From here, decors are developed, cylinders are engraved, new products and technologies such as digital printing are defined and placed on the market by the international team.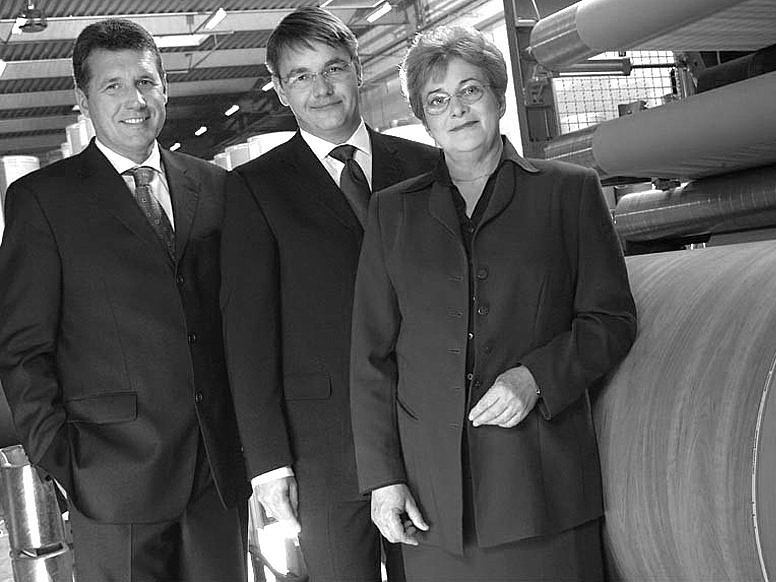 1993
Schattdecor continues to expand, this time in Poland. In the early 1990s, we initiated our first joint venture in Poznań (Poland): "Maltaprint" emerges from the "Papierfabrik Malta". In the photo, on the far right: Reiner Schulz, the future Schattdecor CEO and current Chairman of the Supervisory Board – he's been at Schattdecor since the very start.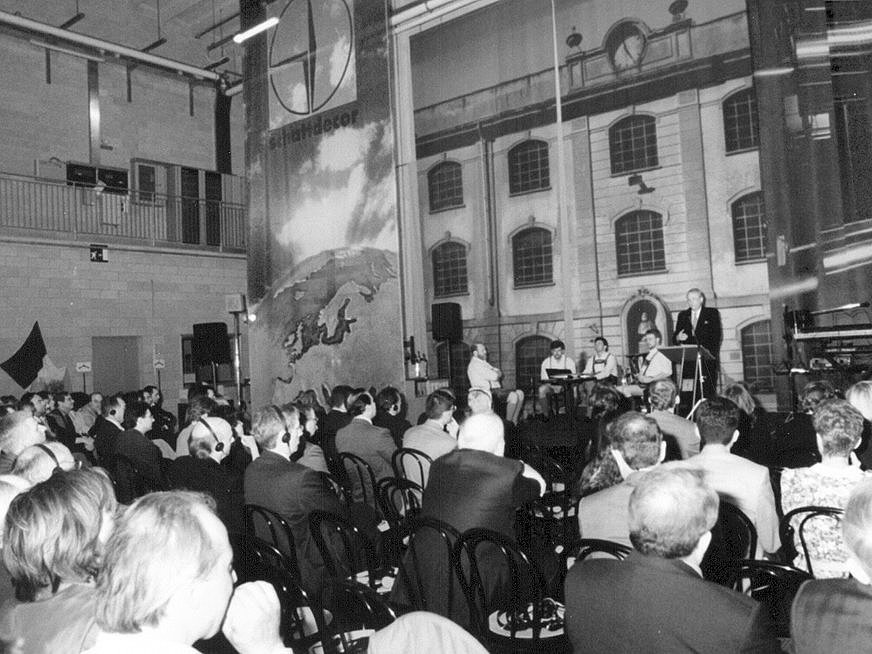 1995
In the year of our 10th anniversary, we introduced another Schattdecor location in Rosate (northern Italy), near the Milan metropolitan area. As part of this second foreign involvement, we acquire the comprehensive gravure printing and impregnation unit of the long-established company Cartiere Sottrici Binda – including a highly competitive infrastructure of production and laboratory machines and impregnation channels.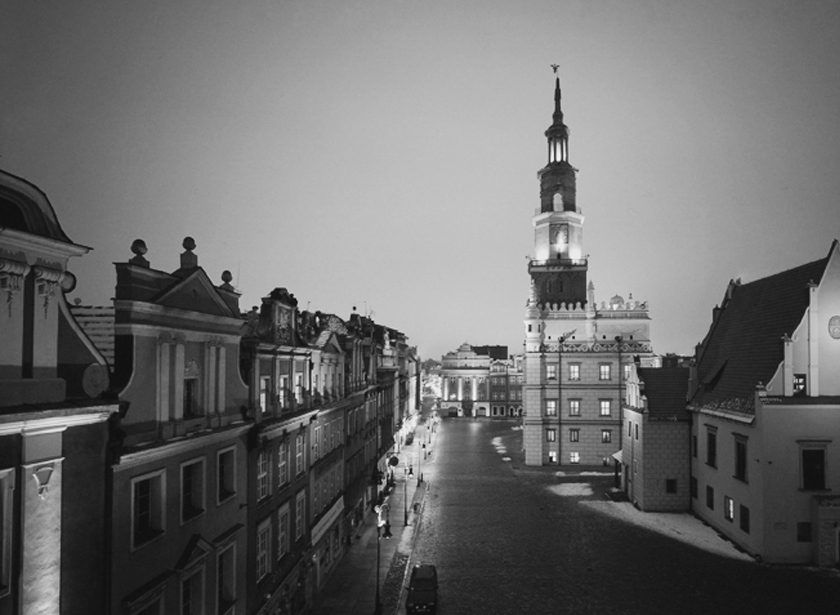 1996
"Maltaprint" Becomes a Schattdecor Subsidiary: We fully acquire "Maltaprint", our joint venture in Poznań (Poland), and convert it into a wholly owned subsidiary.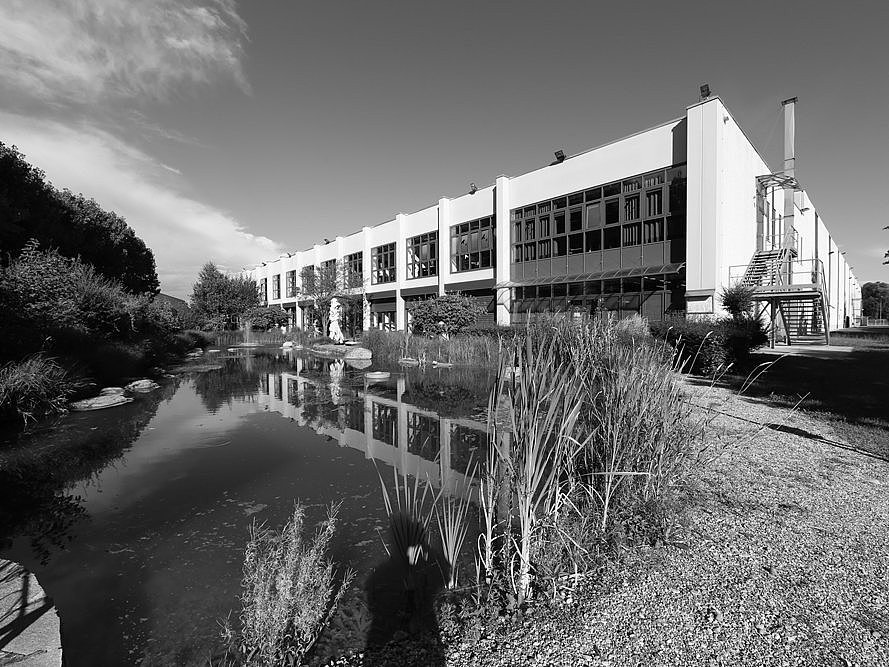 1997
Inizio Produzione: Our second foreign location in Rosate (northern Italy) starts production with around 60 employees. Today, this location, employs more than 170 people.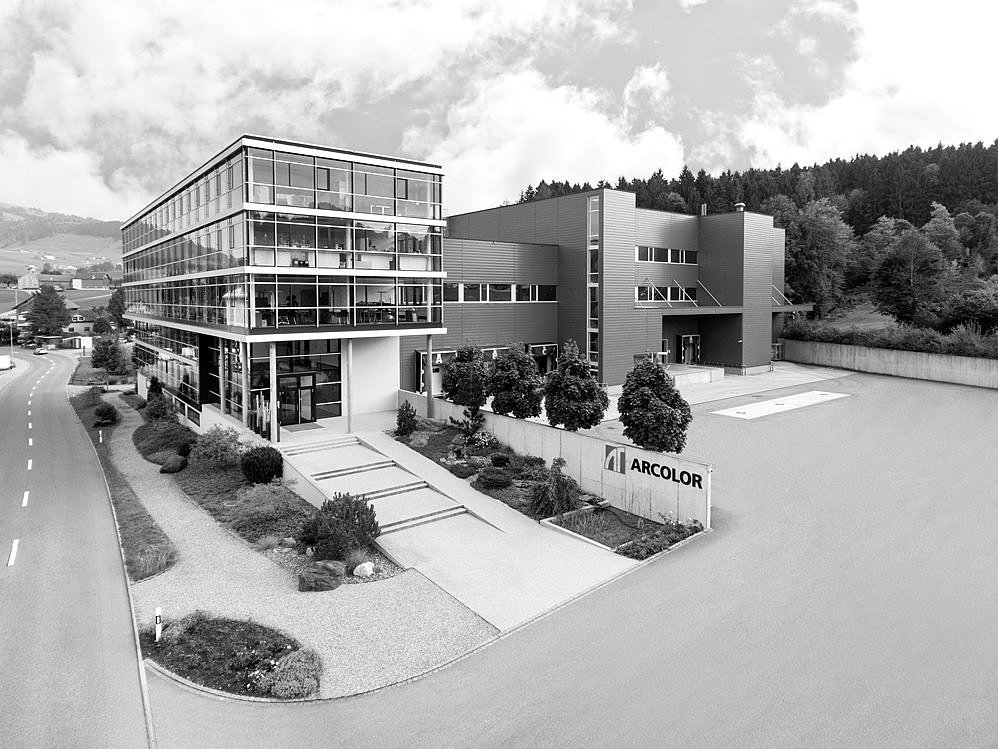 1998
We're Growing and Growing: In 1998, Schattdecor becomes the world market leader for printed decor paper. We also acquire a stake in the Swiss printing ink manufacturer Arcolor in Waldstatt. Our new building in Tarnowo Podgórne (Poland) is successfully completed and "Maltaprint" at Poznań is renamed "Schattdecor Poland".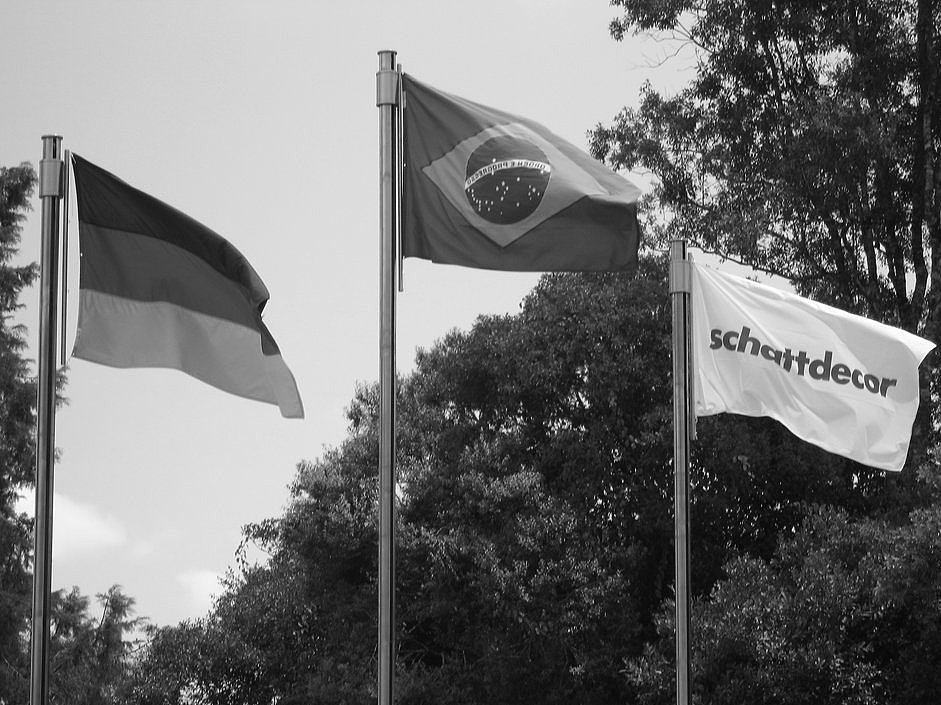 1999
South America Calling: This year, we are seizing the opportunity to acquire a majority stake in Prismadecor in Głuchołazy (Poland) and we also respond to the call from South America by opening our first sales office in Curitiba (Brazil).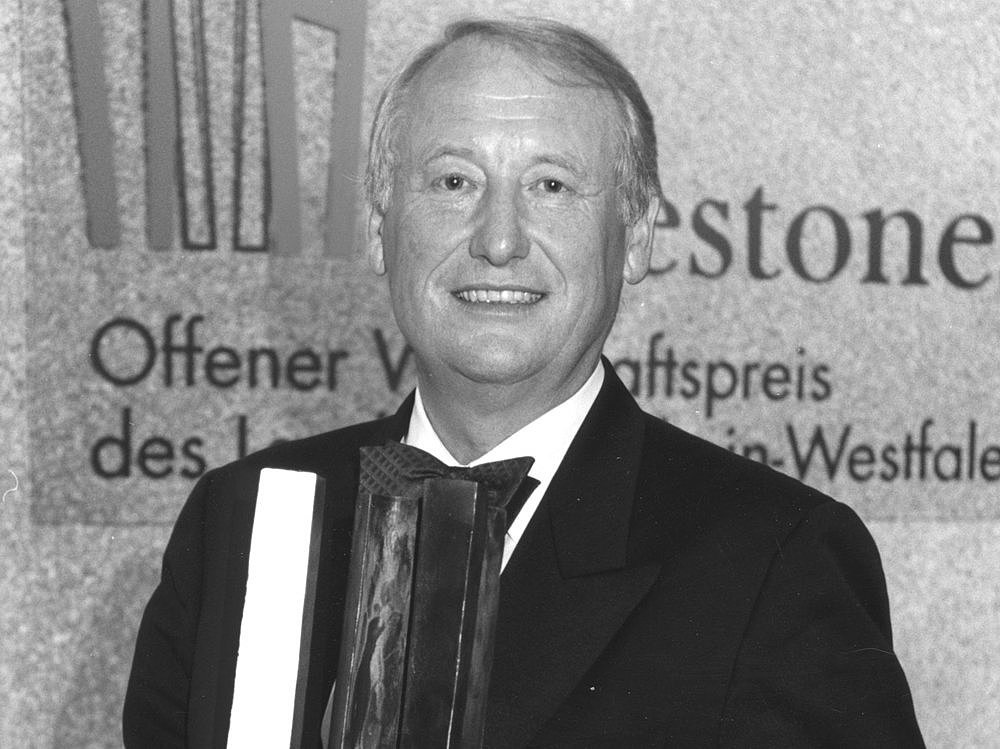 2000
Award-winning: At the turn of the millennium, we're awarded the open "Milestones" business prize by the state of North Rhine-Westphalia "For exemplary personnel management and employee development in the company". By the end of the year, we successfully entered the Russian market, in Shatura near Moscow, where we established "Schattdecor Russia"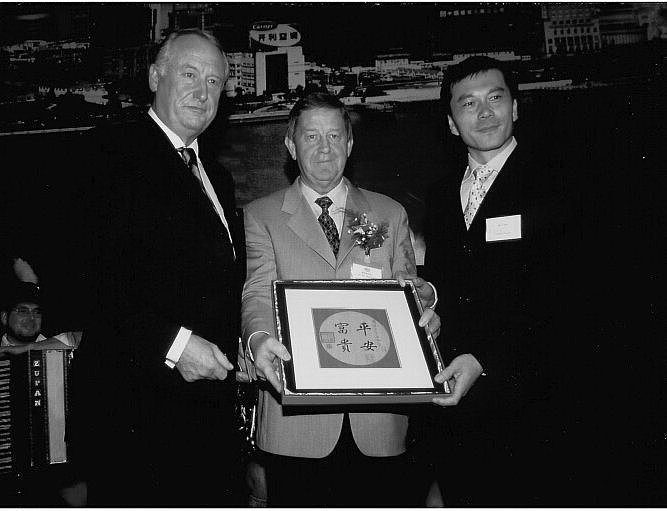 2001
Asia!
In Shanghai, we founded Schattdecor China and are building a new plant. This year, we will also convert the Schattdecor parent firm into a family-owned public limited company.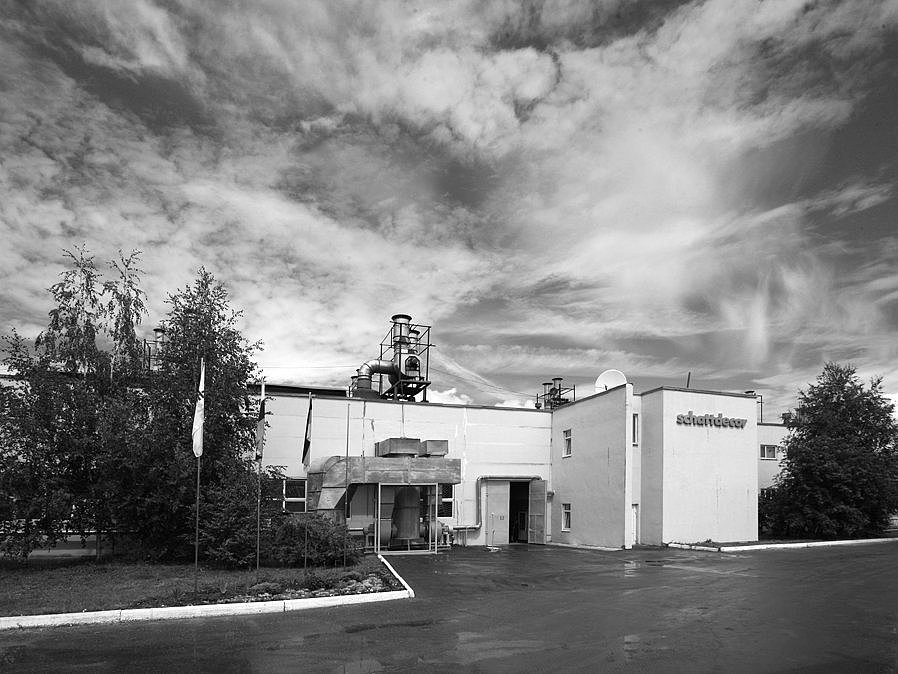 2002
Globally Established: Another year of innovative success: In Russia, we are establishing the company Penzadecor as a joint venture with the base paper manufacturer Mayak in Penza. We also are opening our new production location in Shanghai (China). We acquired the machine building company Rotodecor near Bad Salzuflen, Germany that still produces our printers today.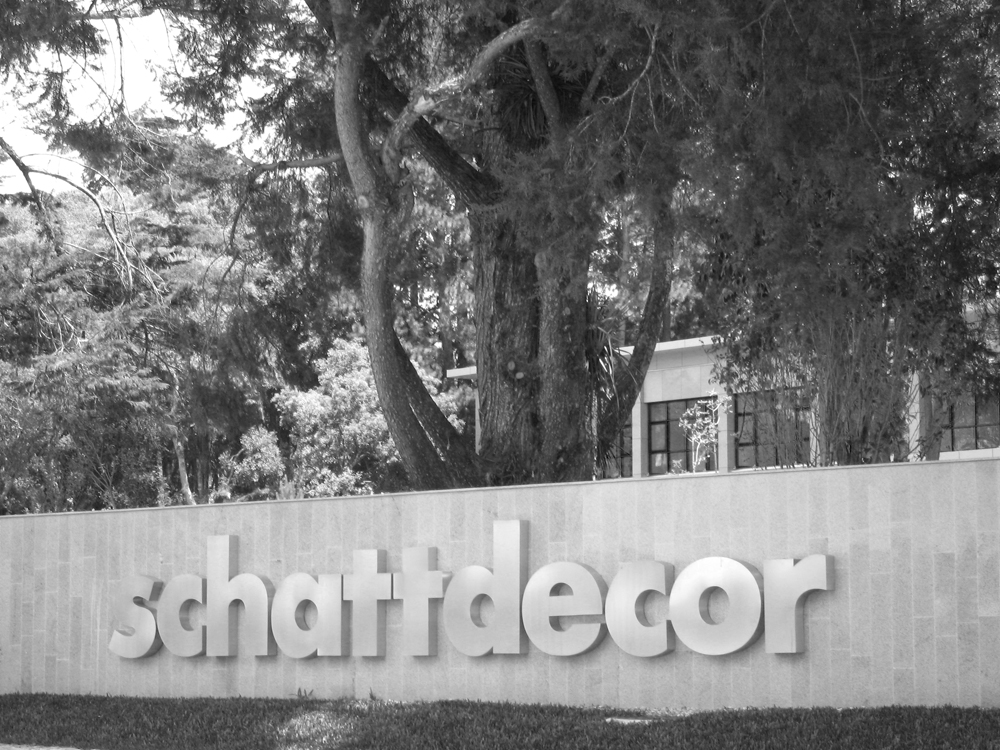 2003
Second stroke: With the acquisition of the Pertech (Formica) decor paper plant in Embu near São Paulo, we have launched our production in Brazil. Incidentally, it takes only 16 months from laying the foundation stone to printing the first roll of decor paper in the new factory. This means that we can now respond quickly to inquiries from Brazil and the whole of South and Central America.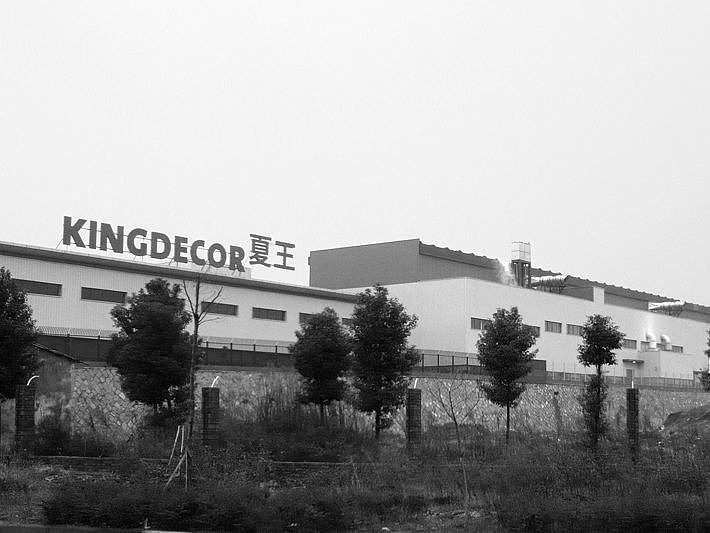 2004
In order to maintain our paper quality standards at our Quzhou (China) location, we are entering into a joint venture with our Chinese partner, the Xianhe Group called Kingdecor. For this endeavor, we will send our Thansau paper technologists who will guide and supervise the processes on site. In São José dos Pinhais (Brazil) we are laying the foundation stone for our new plant.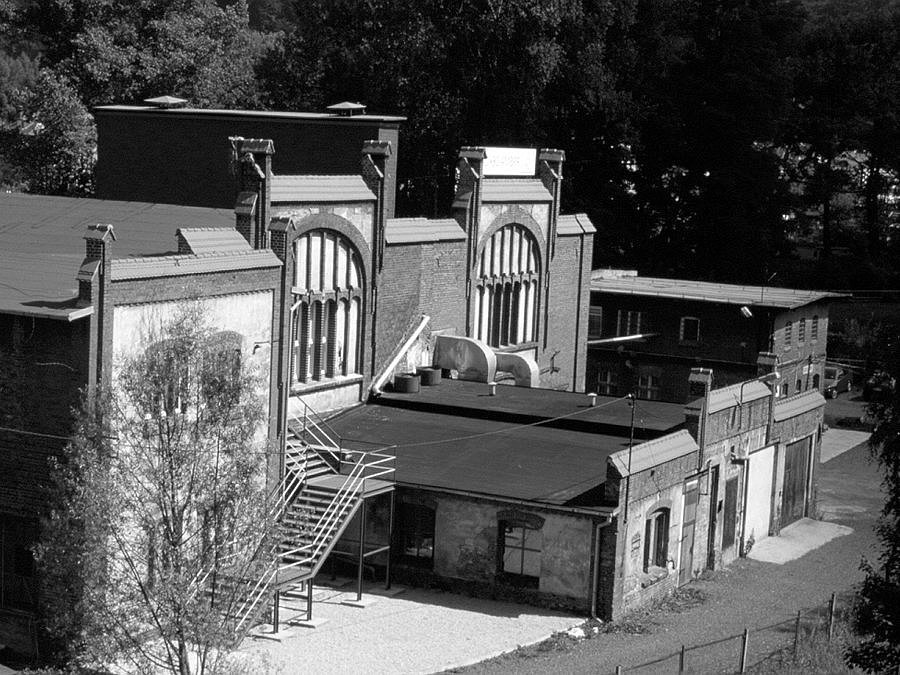 2004
In Poland, we are also rebuilding our Prismadecor location. Last but not least, we're delighted about this year's MOE Award: The award from the German business magazine impulse honors our exemplary involvement in Central and Eastern European states.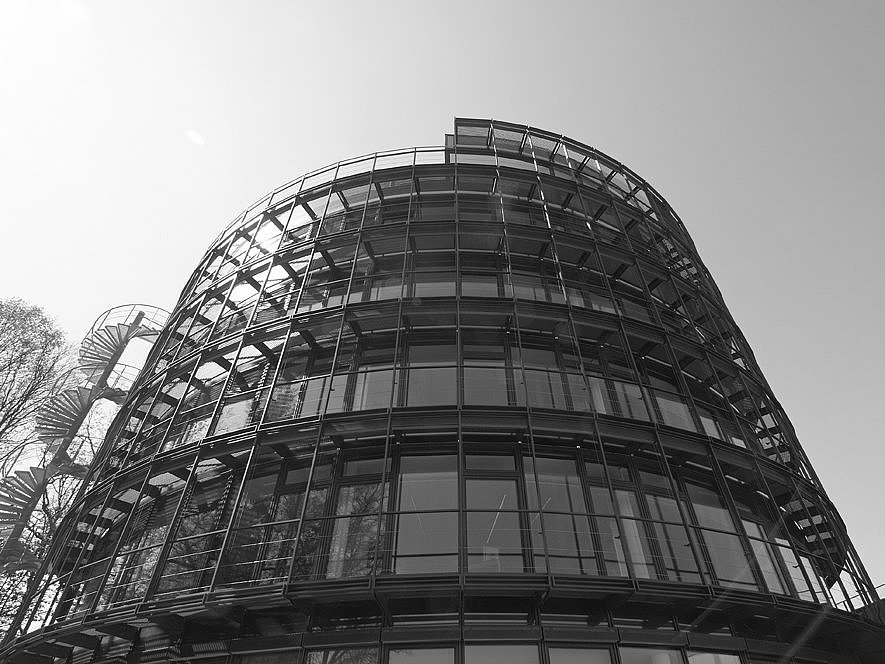 2005
In 2005, we redesigned and rebuilt our headquarters complex in Thansau, because we have outgrown the original buildings. At the same time, there is also construction work at our Chinese location: The Kingdecor paper mill is rebuilt in Quzhou.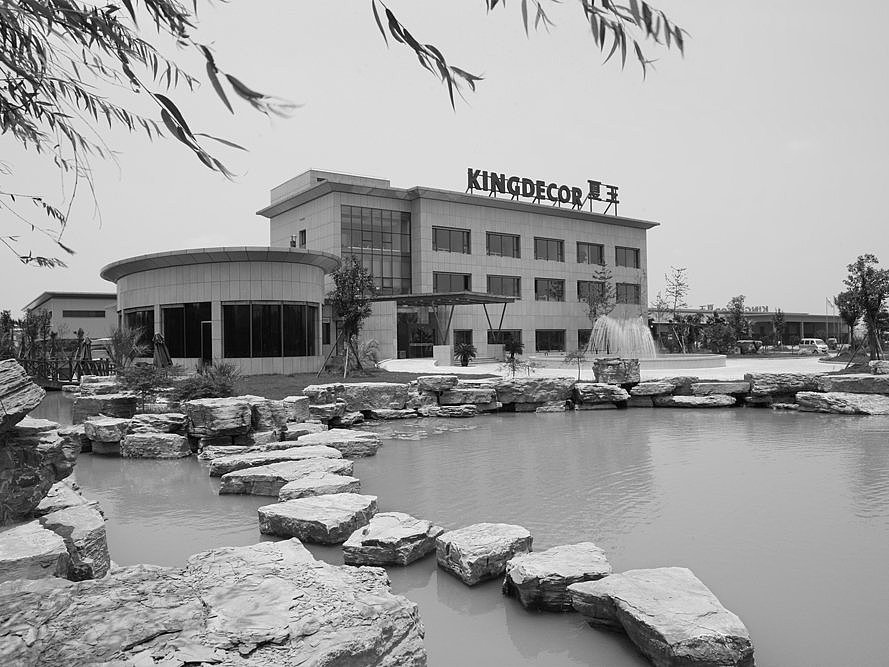 2006
We're delighted about opening our newly-built Kingdecor company complex in Quzhou (China) as well as opening our new plant in São José dos Pinhais (Brazil) which will replace the Embu production location. These upgraded locations will enable us to comprehensively meet our high standards of printing and impregnation.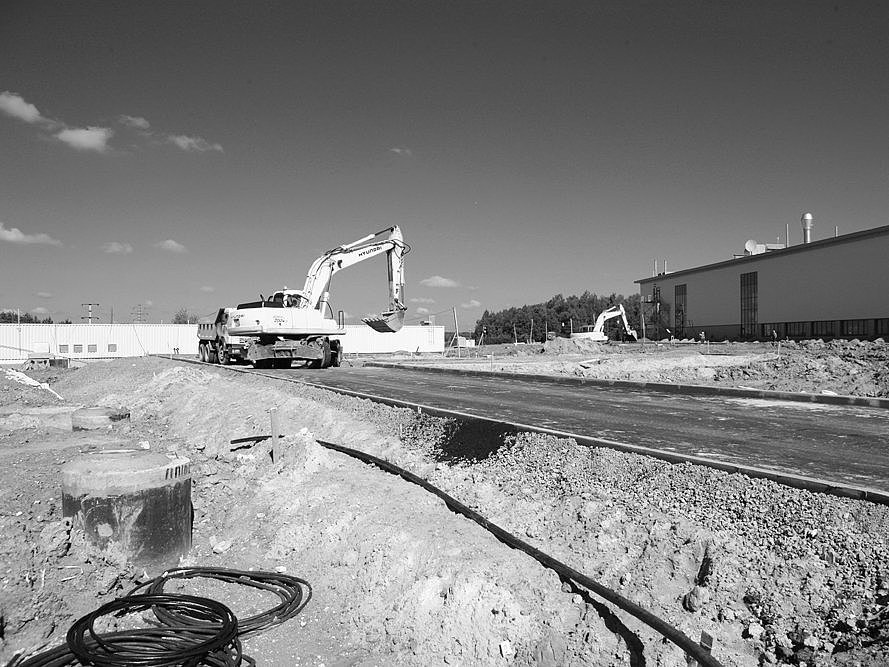 2006
At the same time, Schattdecor is also making progress in Russia. In Chekhov, near Moscow, we are laying the foundation stone for a new decor paper plant.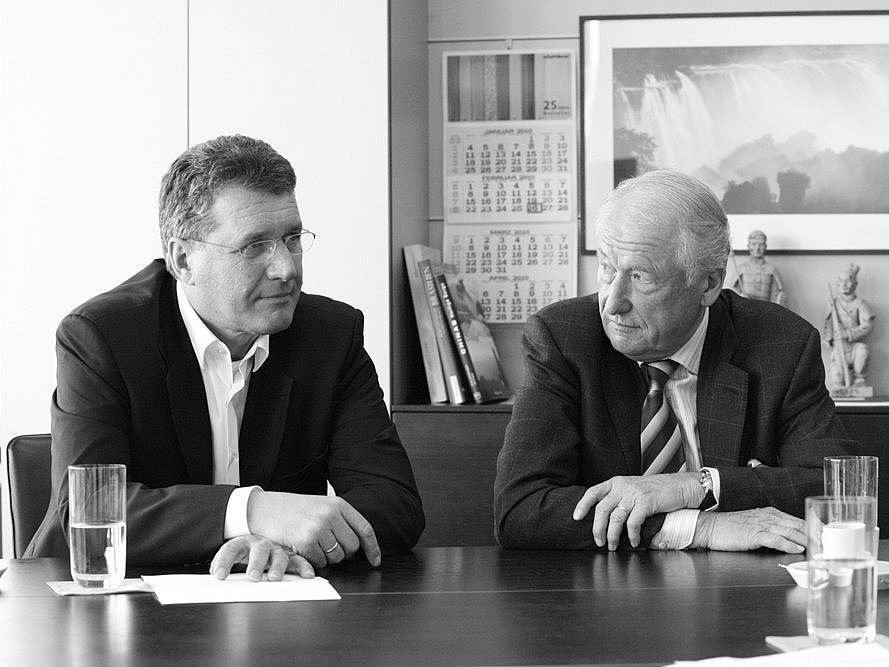 2007
This year brings changes to the Executive Board and the Supervisory Board: Reiner Schulz (left) is now Schattdecor CEO. Company founder Walter Schatt, takes over as Chairman of the Supervisory Board. On May 14, 2007, we inaugurated the new company headquarters in Thansau with an Opening Day ceremony.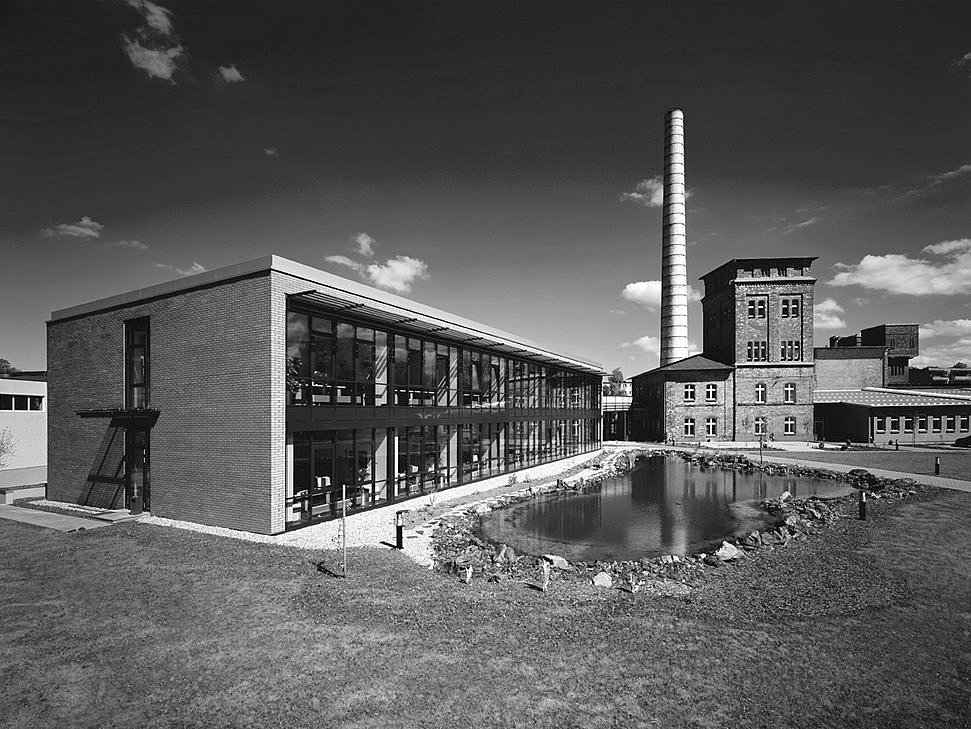 2008
Schattdecor has become a permanent fixture in the industry. We're the world market leader and are officially opening our renovated plant in Głuchołazy (Poland). Meanwhile, in Switzerland, we rebuilt the Arcolor paint factory in Waldstatt and are opening our new factory headquarters in Chekhov (Russia).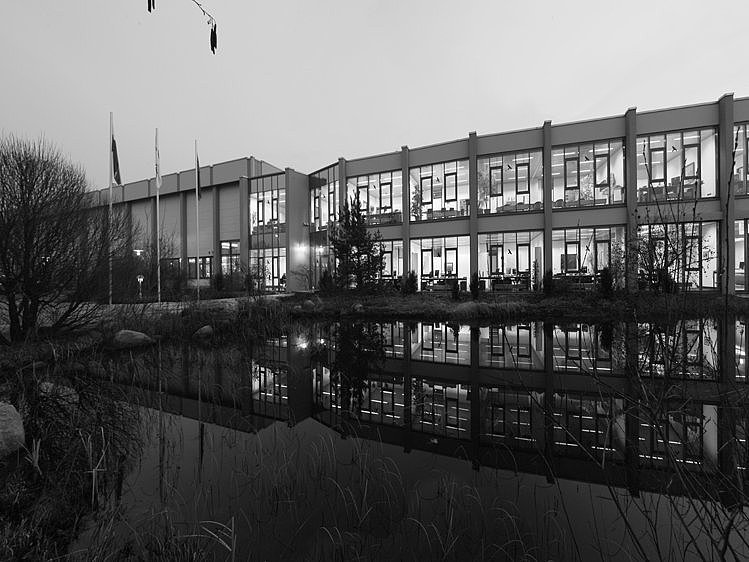 2008
In 2008, we also merged Prismadecor in Głuchołazy with "Schattdecor Poland" in Tarnowo – and Penzadecor with "Schattdecor Russia" in Shatura.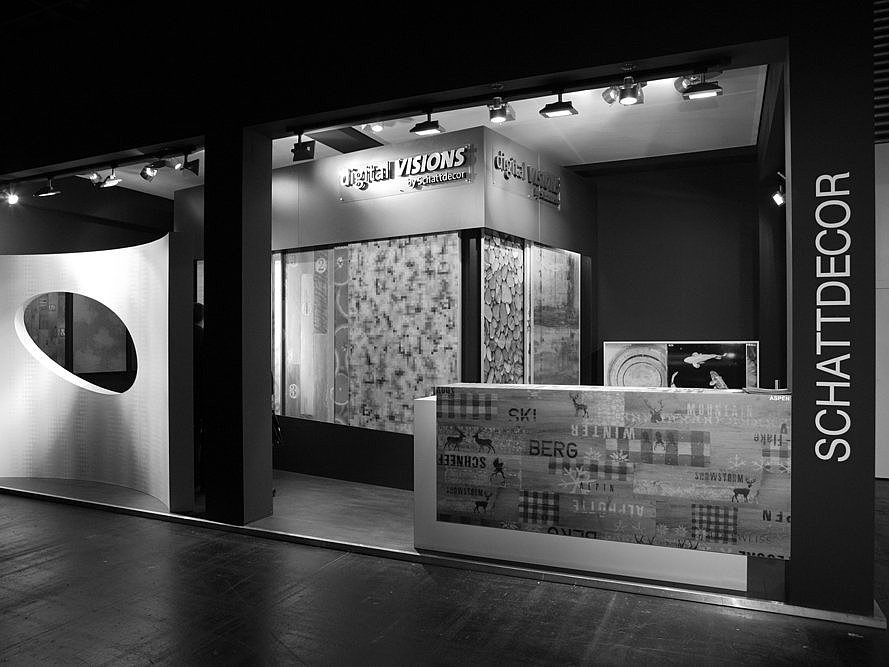 2009
For the first time, we unveil our milestone innovations in digital printing at Interzum in Cologne. Furthermore, we set a record by exceeding the 1 million metric ton mark for the first time since the company was founded. We closed the location in Penza (Russia) and began merging segments of its workforce with the teams at the new plant headquarters in Chekhov that opened in 2008.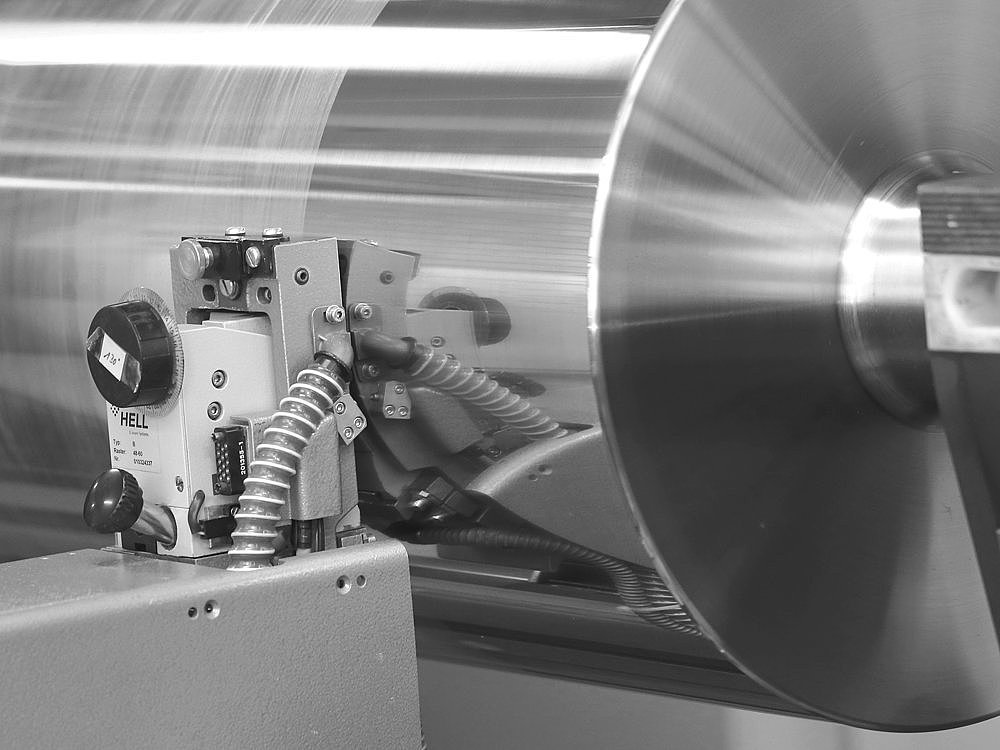 2009
Kingdecor's plant expansion is complete and we also herald the start of production at the new location in Quzhou (China). In addition, our new laser engraving unit in Thansau will be commissioned this year and we are divesting our majority stake in Rotodecor in Bad Salzufflen (Germany).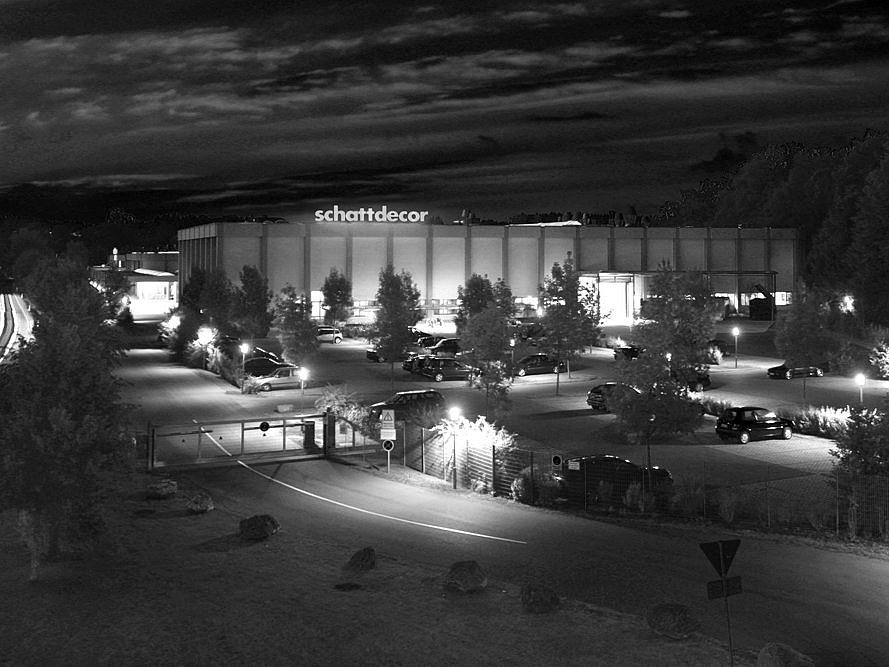 2010
Walter Schatt is honored with the Bavarian Order of Merit in time for the 25th anniversary of the company and "as a sign of honorable and grateful recognition for outstanding services to the Free State of Bavaria and the Bavarian people".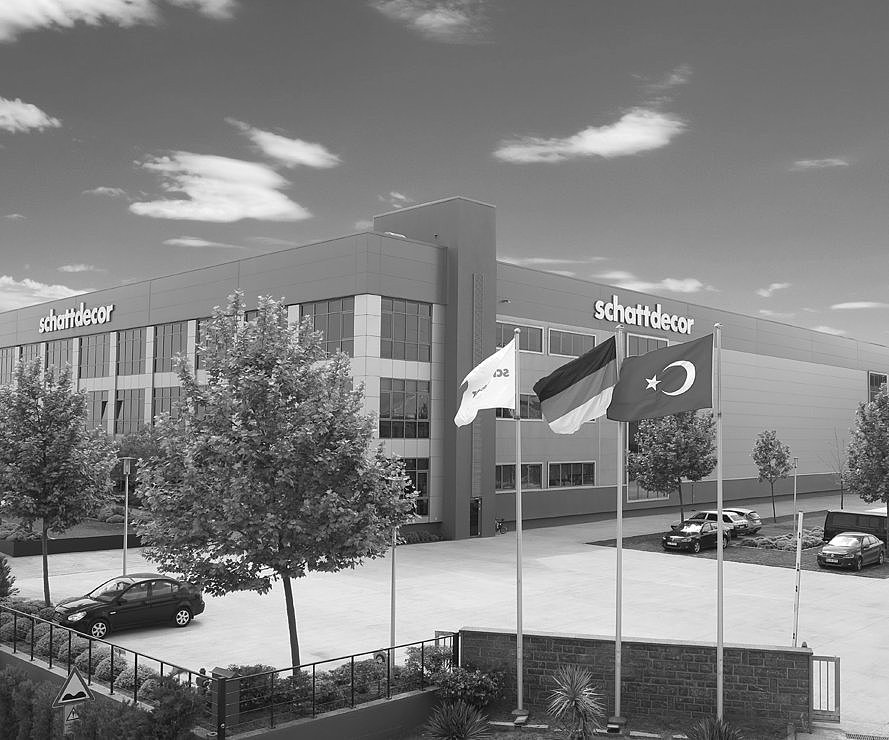 2010
Inspired by the top marks awarded to the employees in an official employee survey for company management, production in Turkey starts in our new plant in Gebze.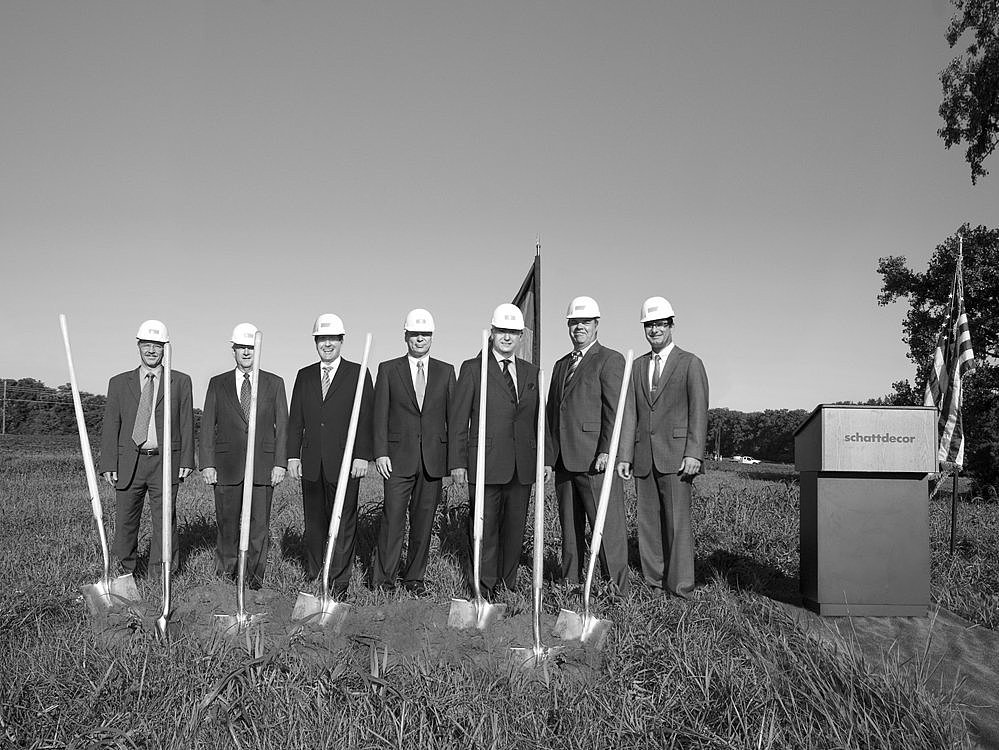 2011
Thanks to the market launch of the new digital-print line Digital Visions by Schattdecor, we can set new trends throughout the industry. Our new plant in Maryland Heights (USA) starts production.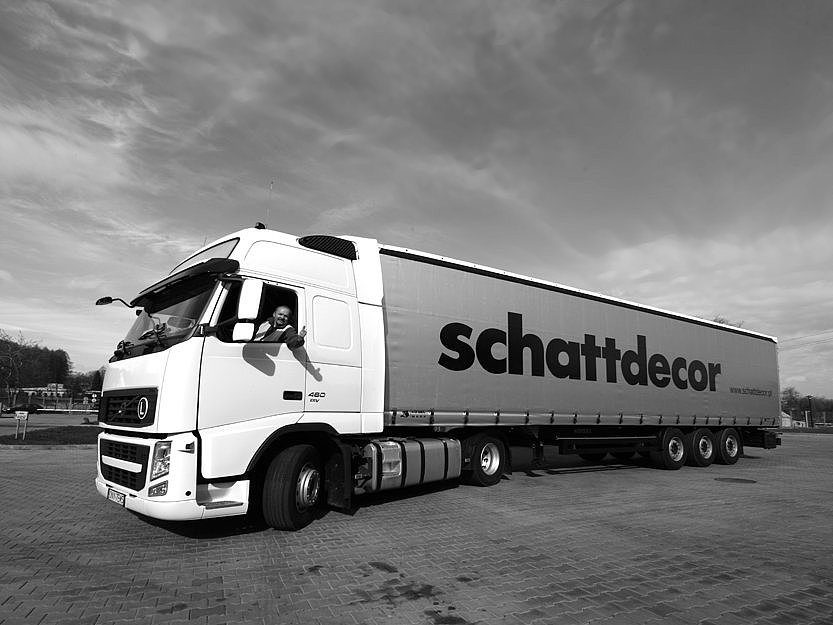 2011
In addition, we are expanding our lacquer coating capacities in Głuchołazy (Poland) and – with the acquisition of a plant in Tyumen (western Siberia) – our impregnation capacities.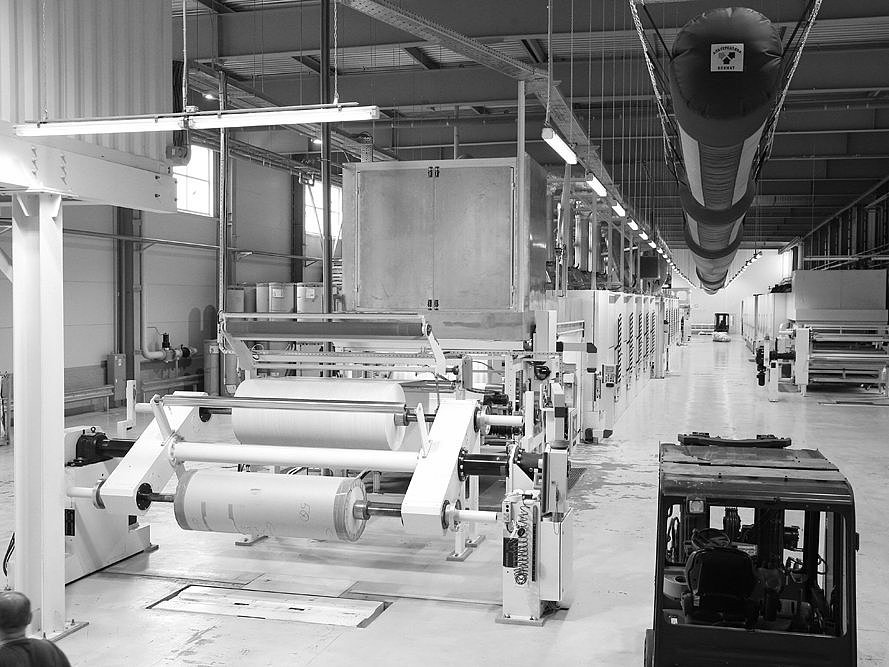 2012
We're also delighted to welcome Walter Schatt into the US laminate industry's "Hall of Fame". Last but not least, we put our new plant construction into operation at the new impregnation location in Tyumen (Russia).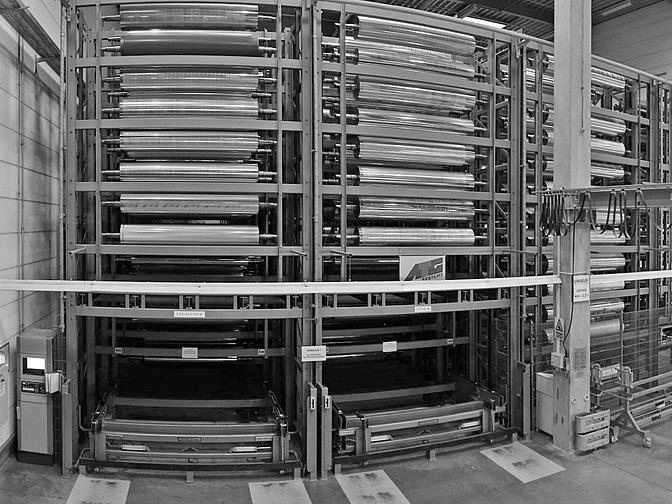 2012
At our headquarters in Thansau (Germany) we put our new high-bay warehouse for printing cylinders into operation and received the Arena Design Award for the "Paint Splatter" Digital Visions decor study. Meanwhile, in Rosate (northern Italy), we expanded our impregnation capacities and celebrate the acquisition of the assets of the lacquer manufacturer Laub AG, based in Müstair, Switzerland, and the associated company La. u. B. Lacke und Beratung GmbH in Alzenau.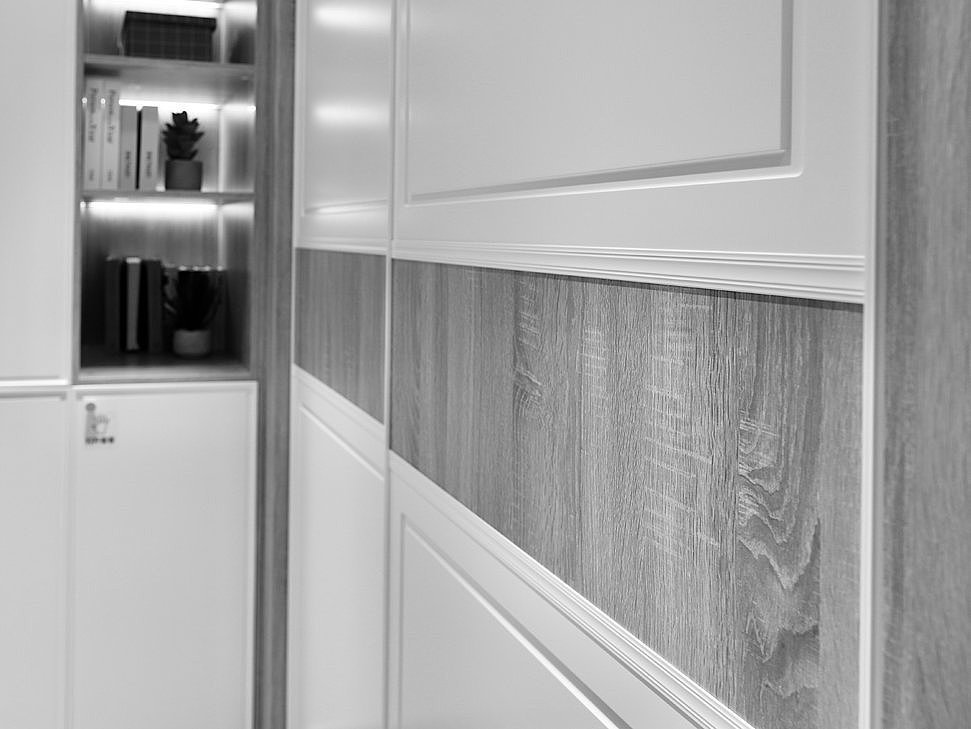 2013
Our "Sonoma Oak" decor replaces "Bavarian Beech" as our longest running bestseller. Meanwhile, in São José dos Pinhais (Brazil), we expanded our company portfolio for the whole of South America by acquiring the impregnation specialist "Coveright do Brasil".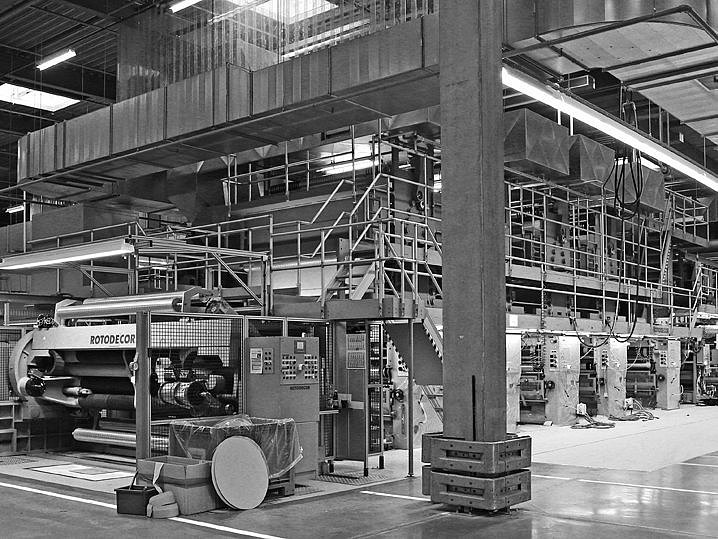 2014
We celebrate the successful plant expansion at our location in Głuchołazy (Poland) which increases our capacity in foil production, while in Tarnowo Podgorne (Poland), we commission the new PMD42 printing and lacquer coating line. This extends our portfolio to include ESH technology, and enables us to launch veneer-like Finishfoil surfaces into the market with the innovation of Smartfoil EVO.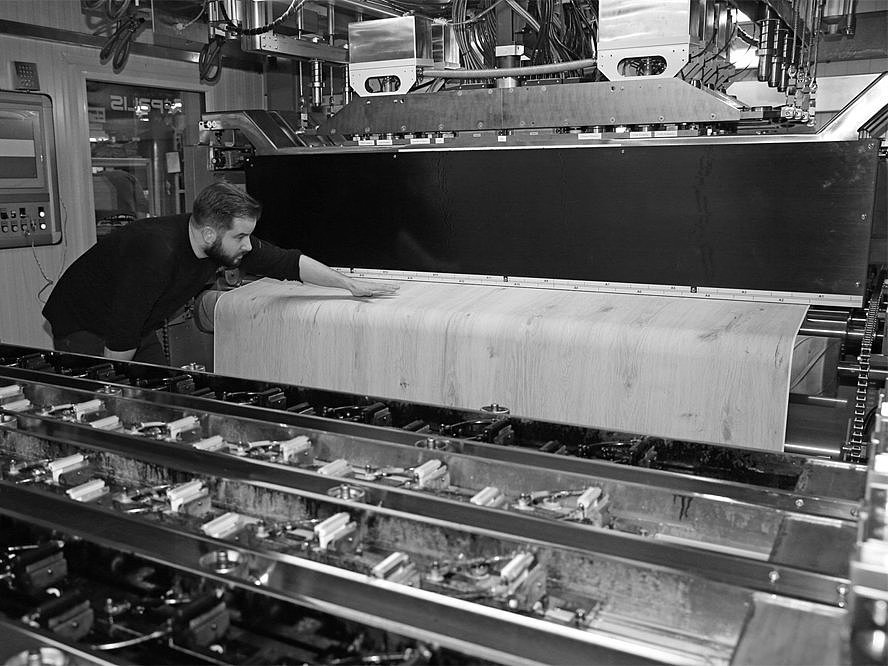 2014
Meanwhile, we moved into our new plant in Tyumen (Russia) and began the first series of tests with our industrial digital printer at our headquarters in Thansau.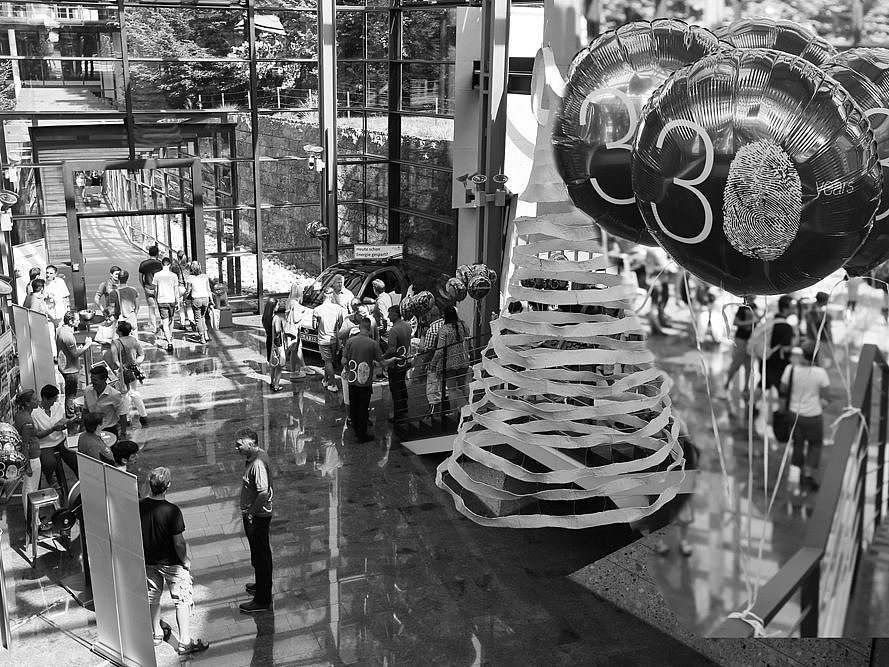 2015
On 11 July, we celebrate our 30th anniversary and are holding an Open Day at our headquarters in Thansau (Germany). The new factory building in Tyumen (Russia) is complete – production will begin immediately.
2016
We herald a new era with the commissioning of our Palis 2250 digital printing system: With this machine, we're the first company in the paper industry to reach a paper width of 2.25 meters and a print speed of 162 meters per minute.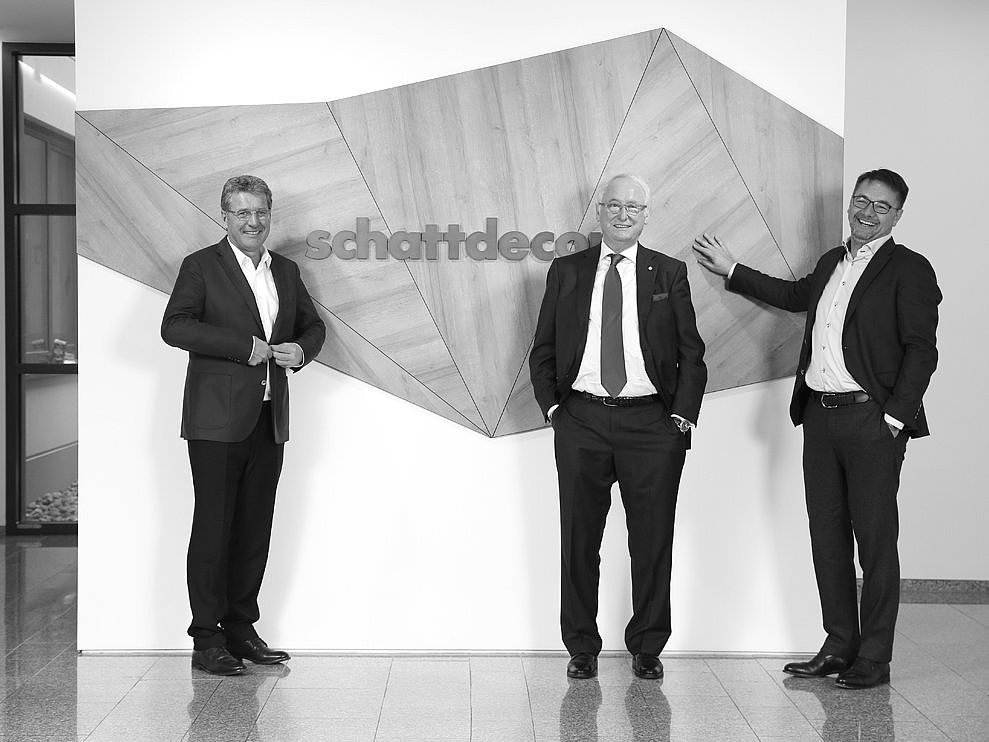 2017
Roland Auer (right) replaces Reiner Schulz (left) as Chief Executive Officer as of May 1, 2017. At the same time, company founder Walter Schatt (center) hands over the chairmanship of the Supervisory Board of Schattdecor AG to Reiner Schulz. As a result, Walter Schatt ensures the continuity of the further development of his corporate group. At the end of March 2017, with the conclusion of the joint venture agreement, we take over 50 % of the Chinese impregnation location in Huanggang.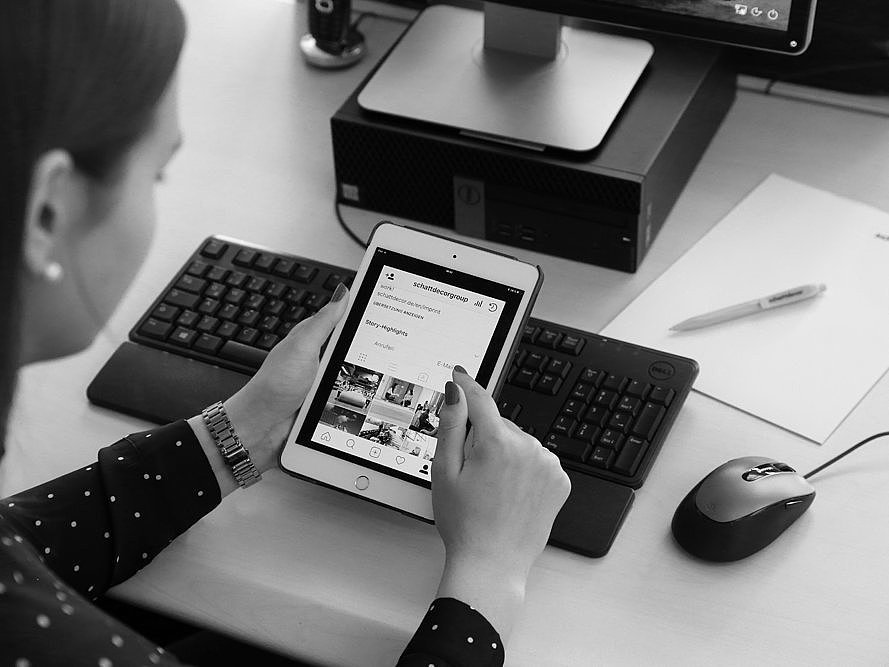 2018
Schattdecor embraces Instagram! We want to emotionalize people's living spaces and inspire them with beautiful ideas. On Instagram, we inspire design-oriented communities worldwide via the Schattdecor universe. We quickly share our designs and products with more than 10,000 followers.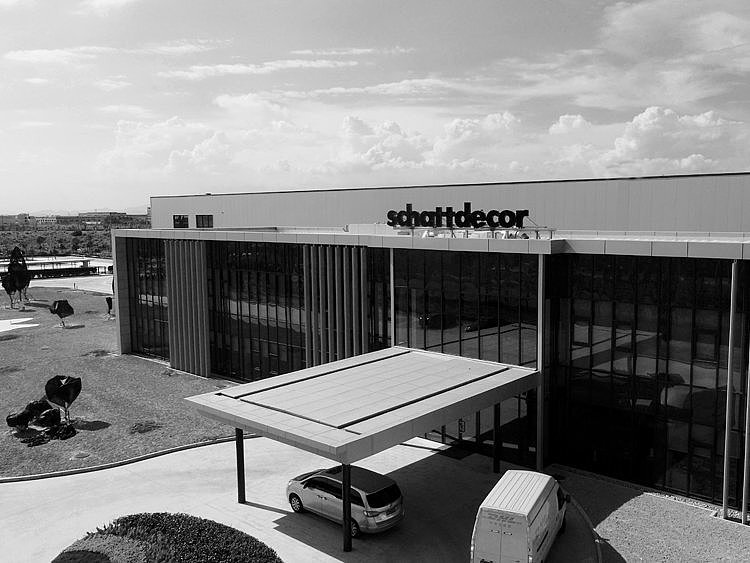 2019
Two new members enrich our corporate group: The Malaysian impregnator Vasatech Sdn Bhd (today: Schattdecor Malaysia) and the US Finishfoil producer US Coating in Lexington (today: Schattdecor USA). Quzhou, our second Chinese Schattdecor printing facility, announced its first printed roll of paper in May.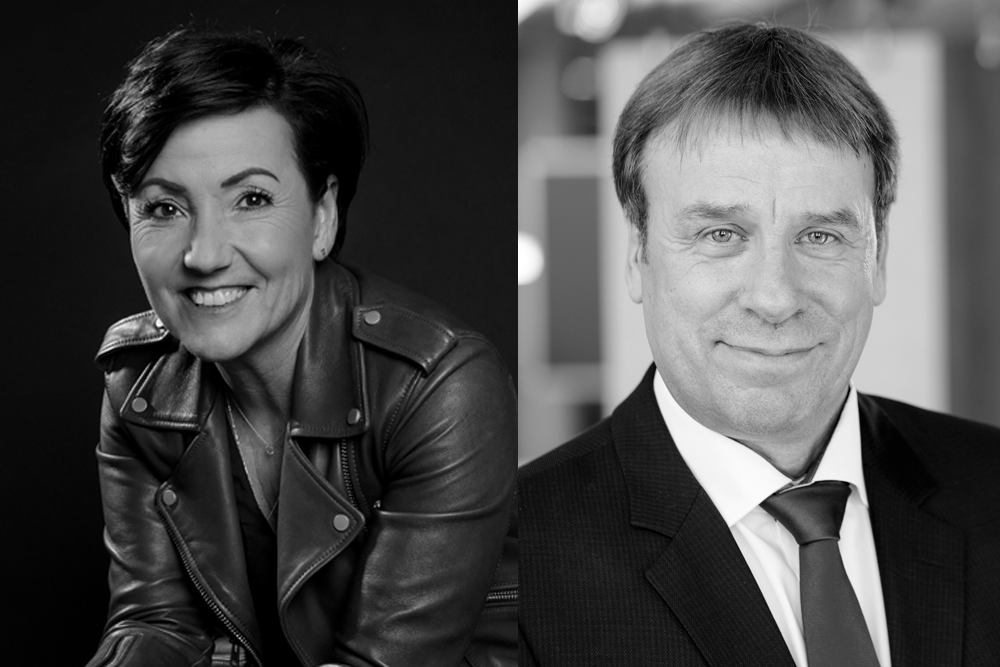 2019
In late summer, the Supervisory Board of Schattdecor AG appoints Claudia Küchen and Frank Schumacher, two board members with experience in the industry, to the executive board: Claudia Küchen has provided outstanding services to our company for 20 years, and Frank Schumacher was the long-standing CEO of the Interprint Group until 2018.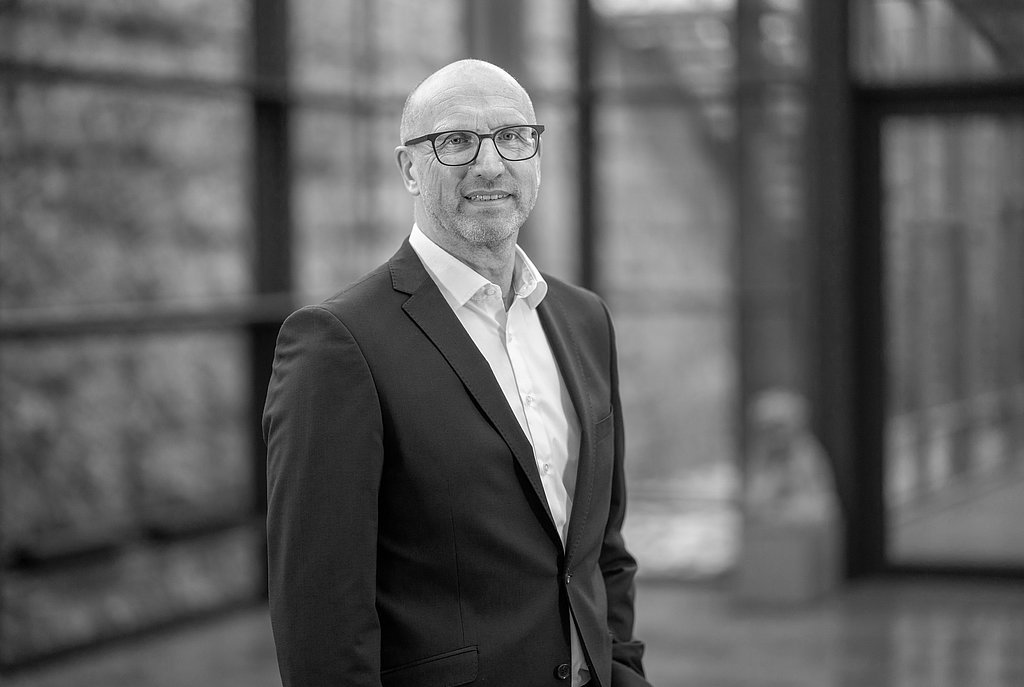 2020
Kurt Mack, Head of Production and Logistics at Schattdecor, retires after 35 years. Since January 2009, Kurt Mack has been the board member responsible for production, logistics, and purchasing.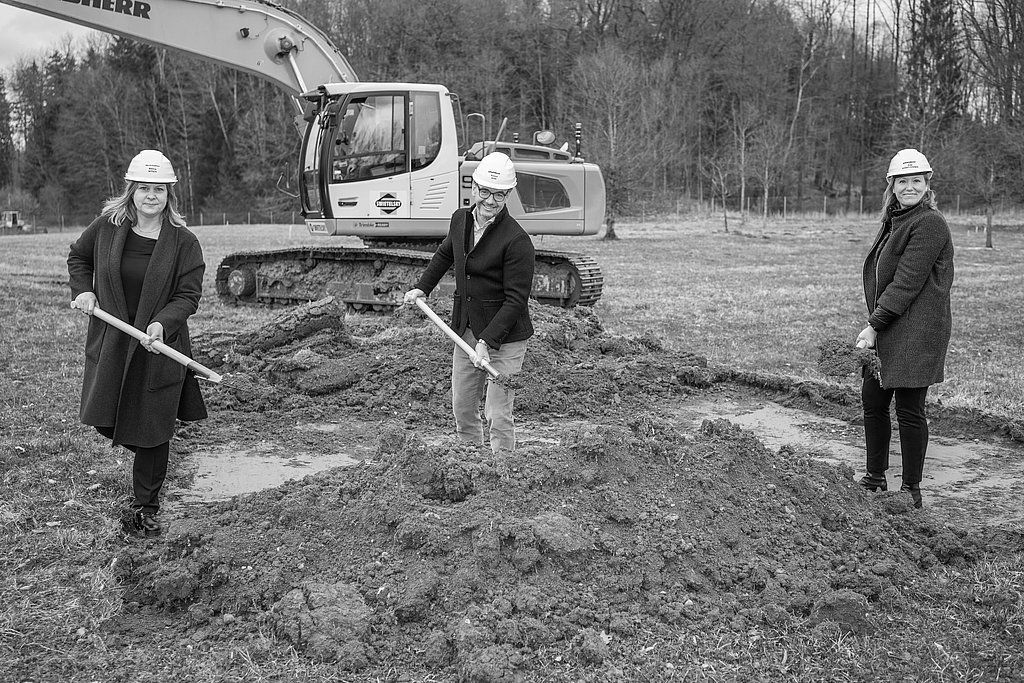 2021
Progress! Space for the future.
In March 2021, the construction work for the new building at the headquarters in Thansau has begun. During the construction phase, planned over two years, the intention is to construct a four-story office building on 1,800 square meters connected to the current existing building. The project is anticipated to be completed by the second quarter of 2023.
2021
In October 2021, Michael Then, most recently Head of Surface Production, succeeds Kurt Mack as Chief Production Officer. With more than 23 years at Schattdecor, Micheal Then will strengthen the executive board as he brings his wealth of experience to the headquarters in Thansau.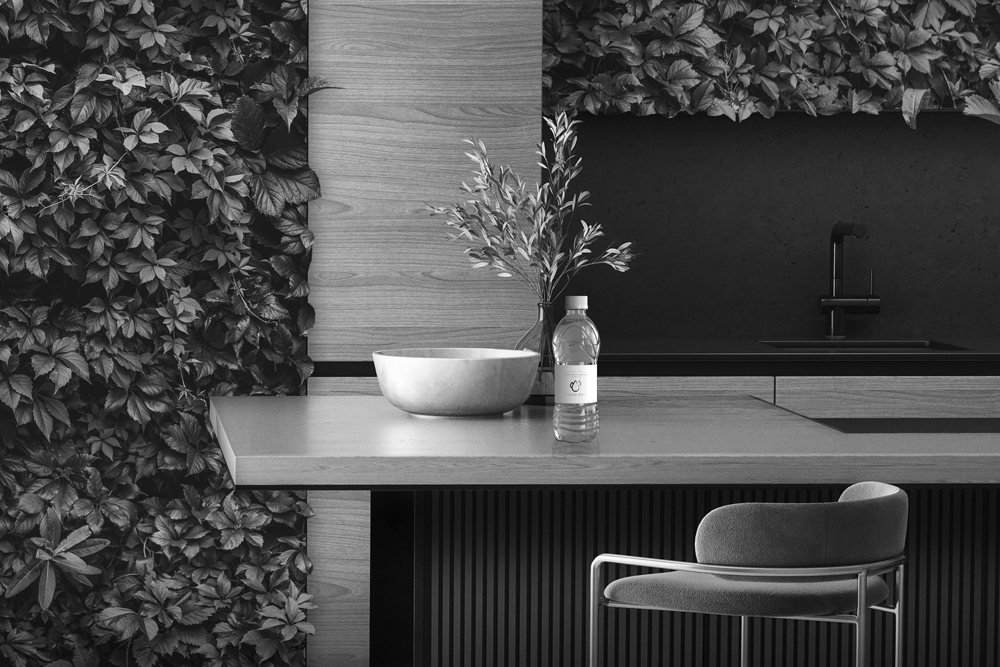 2021
Schattdecor acquires a stake in Fine Decor: In the fall of 2021, Schattdecor expands its product portfolio with an investment in Fine Decor GmbH to include PET-based films. A sustainable substrate made from recycled PET film creates the basis for innovative and unique projects for demanding needs. The first joint product of the two companies will be marketed under the name "Fineflex".