Build a career at Schattdecor in Italy
Our employees and their diverse skills and qualifications are the foundation of our company's success.
That's exactly why we are looking for you!
Hello at Schattdecor in Italy!
Get to know our Rosate site
Schattdecor is an internationally successful family-owned company in the printed and finished surfaces segment. The headquarters of our corporate group is located in Thansau, Germany.
We provide our customers and partners optimal availability, accessibility and short distances, thanks to our locations and representative offices all over the world.
We've now established a foothold in Italy, thanks to our location in Rosate. We develop innovative solutions according to the requirements of our customers and partners in the wood-based material and furniture industries. Step by step, we transform ideas, energy and passion into modern decors, deceptively real-looking surfaces, extraordinary service and advanced technologies – in short, into "Unlimited Solutions". For example, worldwide, our group processes more than two billion square meters of paper per year, generating an annual turnover of approximately 750 million euros.
Launch your career at the international market leader in surfaces
Let's discuss the start of your career, and development opportunities!
Let's help you choose the professional direction for you: Our company atmosphere is characterized by a respectful teamwork culture and the targeted promotion of professional strengths and interests.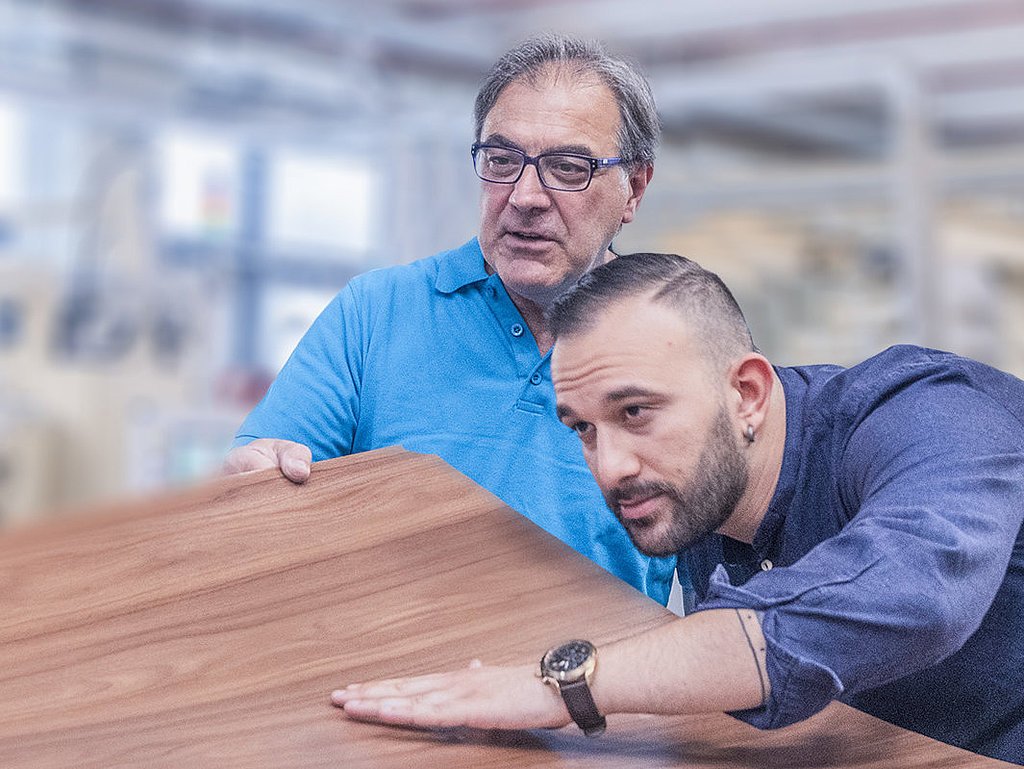 We're determined to make a success of your time with us
Our ever-increasing international success as a surface specialist provides employees with attractive professional and career prospects. Whenever possible, we also fill vacancies from within.
We're particularly proud of our strong interpersonal relationships and unique corporate culture, characterized by individuality, honesty, passion, consistent and rigorous work and visionary thinking: Schattdecor isn't just a workspace – it's a living space for all of us.
---
Rosate
Schattdecor location in northern Italy
Approx. 200 employees
22 kilometers from Milan
1 shared corporate goal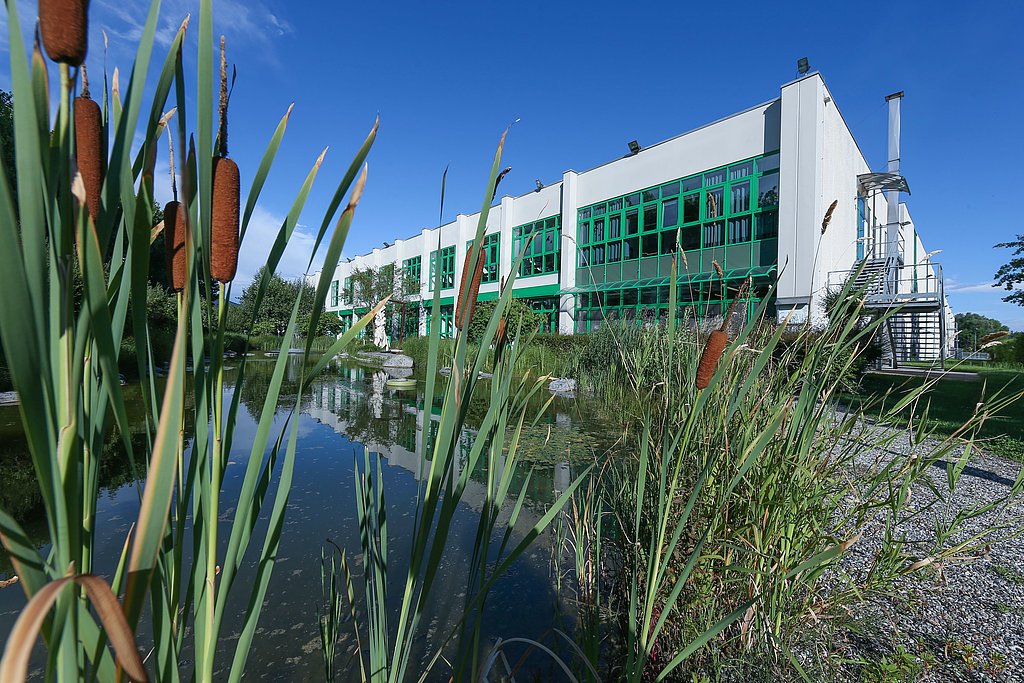 Our plant in northern Italy employs approx. 200 people. Many of our Schattdecor locations around the world share a common dream with us: We're surface specialists who want to create beauty and enjoy it. That's why we're constantly progressing, very willing to make changes, and embracing innovation and the future.
This is a huge common goal. To achieve it, we're looking for people to work with us with passion, commitment, initiative and enthusiasm. Our most valuable resource is their potential, and it's important that this is valued and developed. We provide high-quality training and professional development, plus global market leading know-how in decor printing.
Here are various highlights surrounding Rosate
Rosate is surrounded by a great deal of greenery, and is strategically well positioned about 20 kilometers southwest of Milan, the global fashion and design capital. The nature reserve "Parco Agricolo Sud Milano" is very close by. The Ticino river has 780 km of cycle paths, 122 km of which are along the Navigli.
There are other attractions such as the two artist towns of Pavia and Vigevano. Places of interest such as Lake Como, Lake Maggiore, Lake Iseo, Valle d'Aosta or the beaches of Liguria aren't very far from here, and are full of numerous leisure and sports activities.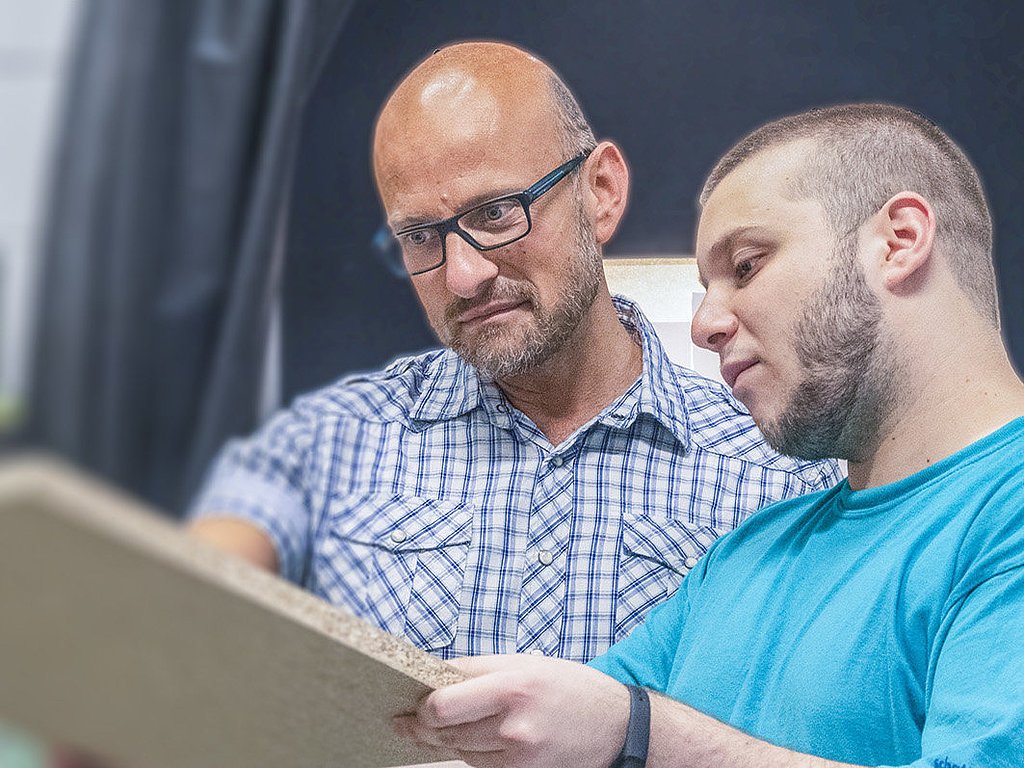 Two generations side by side: Pasquale & Simone Campanalonga are father and son. Both are proud to be part of the international Schattdecor family.
Elena Santagostino worked for Schattdecor a total of 22 years before she retired. She says: "I will always have this wonderful time in my heart."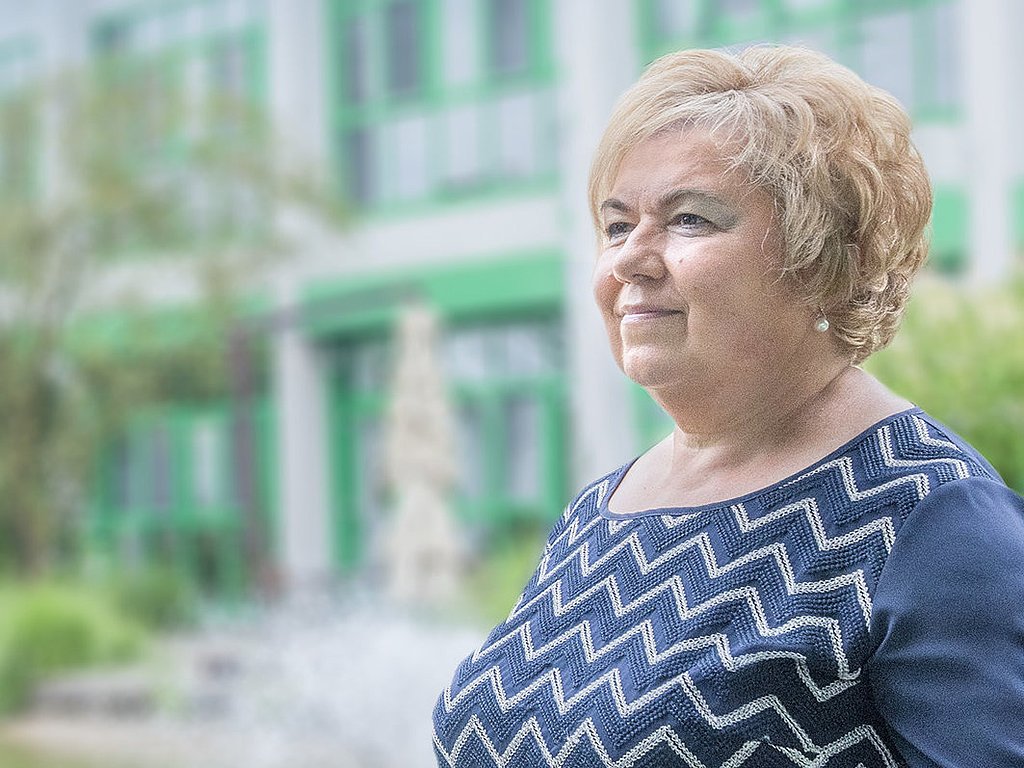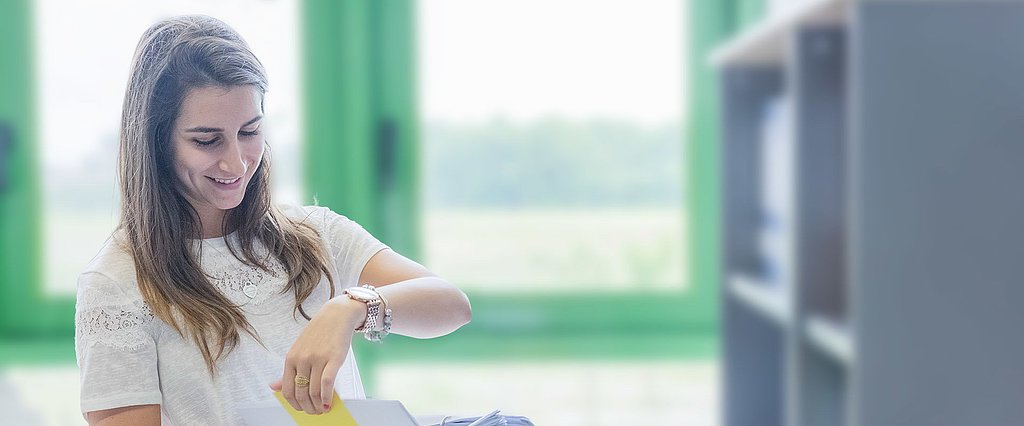 "I wanted to go to Schattdecor to really learn something! In the meantime I have fully arrived here, both professionally and personally."
Giulia Guani | Purchasing Department
Schattdecor Rosate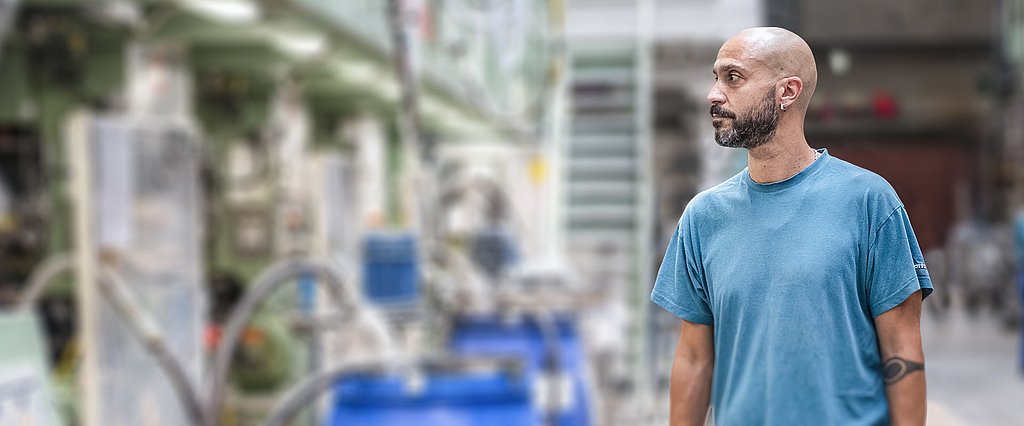 "Why should you become part of the Schattdecor world? We reinvent ourselves here every day, but we remain a strong company with a future."
Davide Cella | Machine Operator
Schattdecor Rosate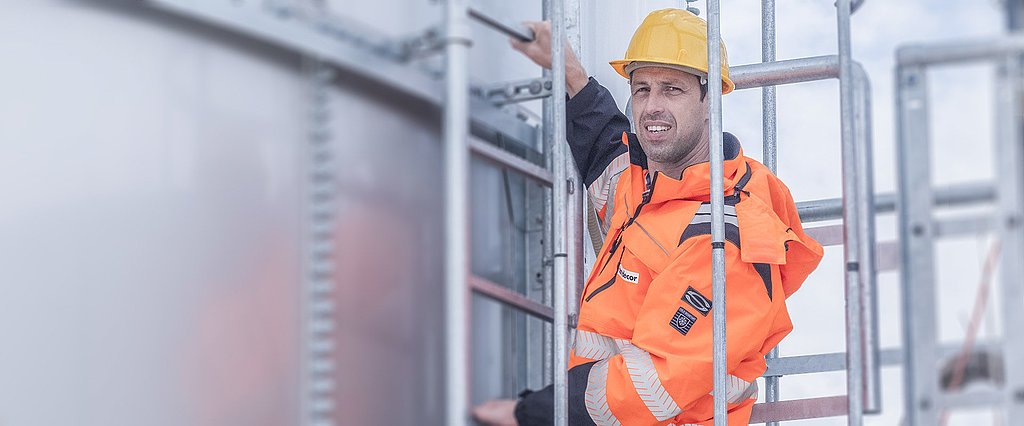 "If you work without motivation, you can hardly wait for the end of the day. What drives us here at Schattdecor: Pure passion for what we do!"
Francesco Robecchi | Manager of the Technology Department
Schattdecor Rosate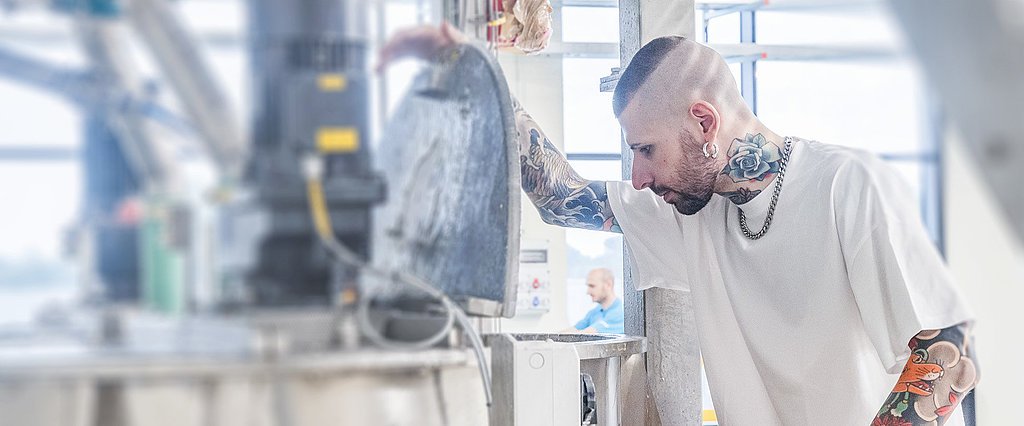 "Empathy is the key of working well together. That immediately leads to better results!"
Alessandro Baccolini | Impregnation
Schattdecor Rosate
"The corporate reality at Schattdecor lives from a thirst for knowledge, many small details and goals that we all want to achieve together."
Andrei Pintea | Machine Operator Impregnation
Schattdecor Rosate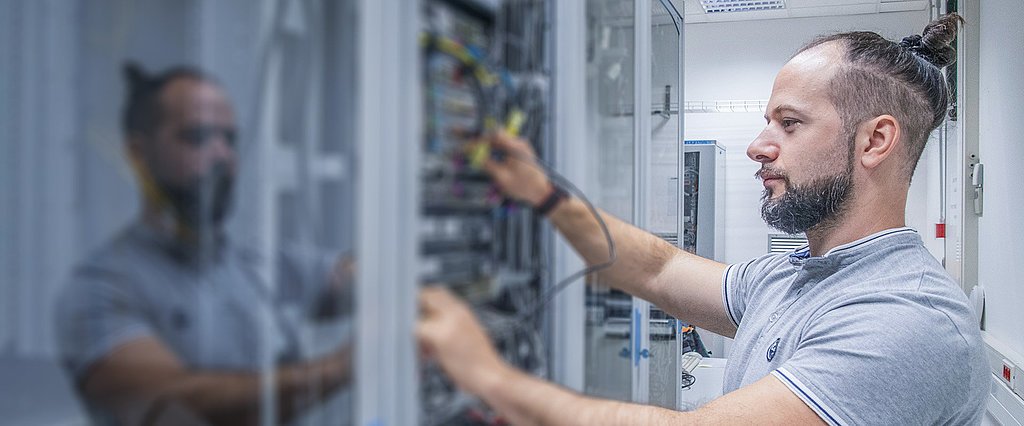 "Although I worked for another company for 12 years, I felt part of a big family from day one, at Schattdecor!"
Andrea Gava | IT
Schattdecor Rosate
Family-owned company

International market leader

Flexible working hours (in the commercial sector / if possible)

Training and language courses

Employee events

Full of ideas (idea management)

Modern, air-conditioned working environment

Children's vacation program
Unsolicited application | Professionals

Unsolicited application | Professionals

Unsolicited application | Apprentice

Unsolicited application | Apprentice

Stage come ingegnere di processo

Projektingenieur für Anlagen- und Maschinenbau (m/w/d)

Ingenieur für technisches Projektmanagement (m/w/d)

SAP FI/CO Inhouse Consultant (m/w/d)

Mitarbeiter im Vertrieb (m/w/d)

Workflow Manager (m/w/d) Prozessautomatisierung

Informatiker als Entwickler (w/m/d) Frontend

Informatiker als Entwickler (w/m/d) Backend

Praktikum | Werkstudium im Marketing - Sommersemester 2023

Praktikum I Werkstudium im Nachhaltigkeits- und Energiemanagement - Wintersemester 2023

IT-Systemadministrator (m/w/d)

Praktikum | Werkstudium im Bereich IT - Sommersemester 2023

Praktikum I Werkstudium im Nachhaltigkeits- und Energiemanagement - Wintersemester 2023

Praktikum | Werkstudium in der Produktionstechnik - Wintersemester 2023/24

Nachhaltigkeitsmanager | Sustainability Manager (m/w/d) mit Fokus auf Datenmanagement und Kommunikation
Join Schattdecor and enrich our location in Rosate
We're looking forward to receiving your application with your cover letter and CV – we also welcome unsolicited applications. Simply send an email to hr@schattdecor.it.