Our customers from the wood and woodworking industry have been working with us for decades. We're a partner that embraces the perfect combination of both components – your developments and ours. Our common goal is to create sustainable, durable products for the end consumer all along the value chain in terms of both design and quality. We've become a market leader thanks to the latest technological standards, internationally uniform machinery, water-based inks and high standards of printed images and finishing. We also now have attractive gravure and digital printing processes offering new opportunities and possibilities in design and flexibility.
Get to know our three product divisions: Printed Surfaces, Impregnated Surfaces and Finished Surfaces!
---
Our Printed Surfaces
Sense for Trends
Our Schattdecor Printed Surfaces product line offers high-quality printed substrates such as decor paper or overlay for decorative surface design. An international team has been tasked with producing wood and stone decors that, in terms of appearance, are as convincing as the natural material with their high level of authenticity. Developments based on textiles, sand, concrete or purely imaginative decors also offer inspiration in terms of their color, brilliance and design. We always focus on current needs, trends and the desired range of application. Thanks to the state-of-the-art development and printing processes, we also create unique bespoke products and designs in oversized repeat or individual layout. In addition to printed decor paper, we offer a printed overlay. This opens up a multitude of new possibilities in the design of modern living and working spaces. Whether backlit or quite classically on wood-based material - our printed overlay creates visually sophisticated and particularly aesthetic highlights that enhance our customers' products!
---
Our Impregnated Surfaces
Surface solutions for heavy use! Durable and high quality.
Within our Impregnated Surfaces product division, we produce melamine films for further industrial processing. Thanks to our comprehensive technological expertise, our customers in the wood and woodworking industry are able to achieve an ultra-robust surface finish for furniture, countertops, interior fittings and flooring. Deep structures and special matt-gloss effects are in demand like never before. But as the depth of the structures increases, so do the challenges. Our surface recipe in combination with our Decolay Classic melamine films ensures special matt-gloss effects and an optimal separation effect between the melamine film and the press plate The result: Maximum deep structures with a special pore realism - even considering the challenges to coordinate synchronous pressing, complicated special plates involved structures and including the processing of decorative and plain surfaces in the matt-gloss arena.
In addition to our classic melamine films, we offer Decolay Resist, a particularly robust impregnated product for surfaces that are exporsed to heavy use. Decolay Resist extends the product advantages of our classic melamine film with the addition of abrasion resistance. This preserves the beauty of the decor from wear and tear for a long time.
Particularly innovative and cost-efficient, our Decolay Recoat melamine film is paintable. It does not require sanding and primer during further processing, thus saves our customers a step in the production of super-matt or high-gloss surfaces. Reliable coating adhesion and visual enhancement of your products is guaranteed!
With Decolay Real, our melamine film with its realistic appearance and vividly textured structure, we offer our customers an efficient, decor-synchronous solution with an unrivalled natural appearance. This process is particularly economical because the uncomplicated, flexible approach significantly reduces process costs for our customers. Read here why our customer Roseburg Forest Products chose Decolay Real from Schattdecor.
With our Teclay product line we supply our customers with very specific impregnated specialty papers (overlays, underlays and backings): although these do not appear visually, they do provide added value for the technical construction of flooring and furniture panels. As part of Teclay, we also offer solutions for coating and finishing plywood panels and cleaning films for press plates for processing our melamine products.
Both Impregnated Surface lines, Decolay and Teclay, fit perfectly into any production scenario. They enhance the quality of your products and turn them into sophisticated, particularly durable premium products. To this end, we offer you comprehensive solution expertise, well-thought-out service packages and fast, efficient implementation.
Furniture
Countertops
Flooring
Detailed information on the products from our "Impregnated Surfaces" division can be found in our brochure.
---
Our Finished Surfaces
Multifaceted finish foils for every challenge
Schattdecor Finished Surfaces are printed finish foils based on decorative paper, pre-impregnated paper or thermoplastic. The possibilities for surface finishing are nearly limitless with our finish foils. They're available in various surface resistances and gloss levels from super-matt to high-gloss or plain colors. Thanks to special production processes, we produce remarkably natural looking surfaces with the corresponding feel.
Our Finished Surface products are intended for direct further processing in the furniture and flooring industry, interior design, and the Caravan/RV industry.
Furniture
Interior design
Caravan/RV
Doors
Flooring
Thermoplastic surfaces for the furniture industry and interior design
With our product innovation Smartflex Nature, we have succeeded in developing a surface that can harldy be distinguished visually from solid wood or veneer. Thanks to its sealed, easy-care surface, Smartflex Nature is particularly recommended for use in kitchens and high moisture areas like bathrooms. Due to its flexibility and malleability, the product is also very suitable for wrapping. Get to know Smartflex Nature!
Do you rely on first-class design, the best print quality and sustainability?
Our Fineflex product combines the requirements of a modern and environmentally friendly decor surface. In a novel manufacturing process, we recycle and reuse PET. Available with a decor or plain, from super-matt to high-gloss. Find out more!
Detailed information on the products from our "Finished Surfaces" division can be found in our brochure.
Do you already know our collections from the Finished Surfaces division?
---
Innovation as Standard
Customized Solutions
For three and a half decades, Schattdecor's success story has been inextricably linked to that of our customers. In our fast-moving world, many industries are faced with an irregular, changing demand for their product. In order to remain competitive and in the interests of their end customers, they have to respond nimbly to rapidly changing trends, volatile demands on product and material properties, and quality.
Our goal is to meet their needs for high-quality surfaces comprehensively and completely from one source. That's why we support our customers and partners in their distinct challenges with customized solutions. We're looking forward to new ideas and exciting projects with the goal of developing modern surfaces for existing and future residential, working and living spaces.
---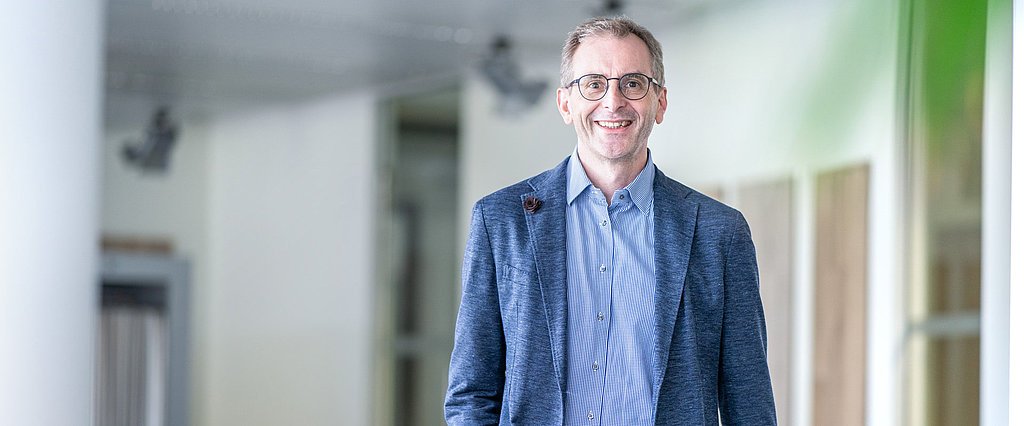 "We want our surfaces to make every aspect of human life more beautiful."

Klaus Müller | Executive Sales Director Processed Surfaces
Schattdecor Thansau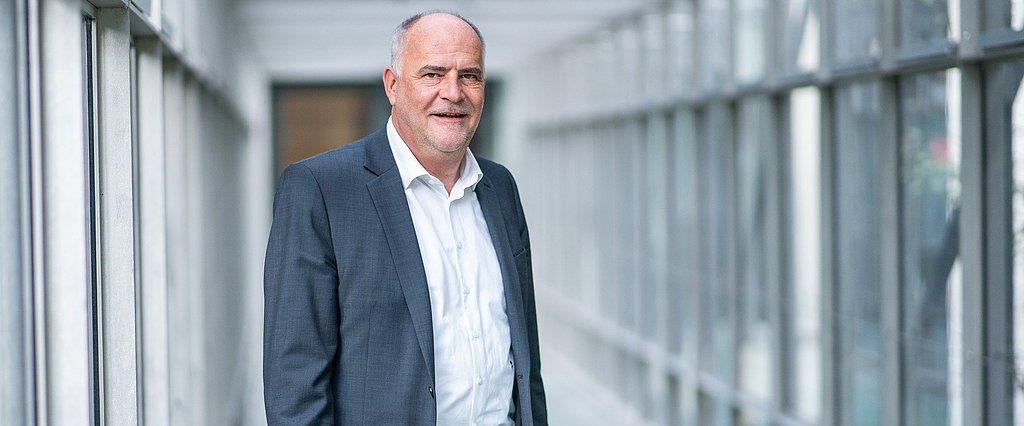 "We've been developing our processes and solutions since 1985
based on the real needs of our customers."

Markus Höhn | Executive Sales Director Printed Surfaces
Schattdecor Thansau
Using our know-how and passion to inspire our customers
Since 1985, we've been developing high-quality surface decors for our customers in both the wood and woodworking and furniture industries worldwide. Our know-how can be found all over the world, for example, in the surface finish of shelves, flooring or the interior of Caravans/RVs. Our decors may be found in airports, shops and leisure locations, offices, apartments and public spaces.
With our motto "One Source. Unlimited Solutions." we make a promise: We want to meet the needs of our customers with technological innovation and trend-conscious design sense.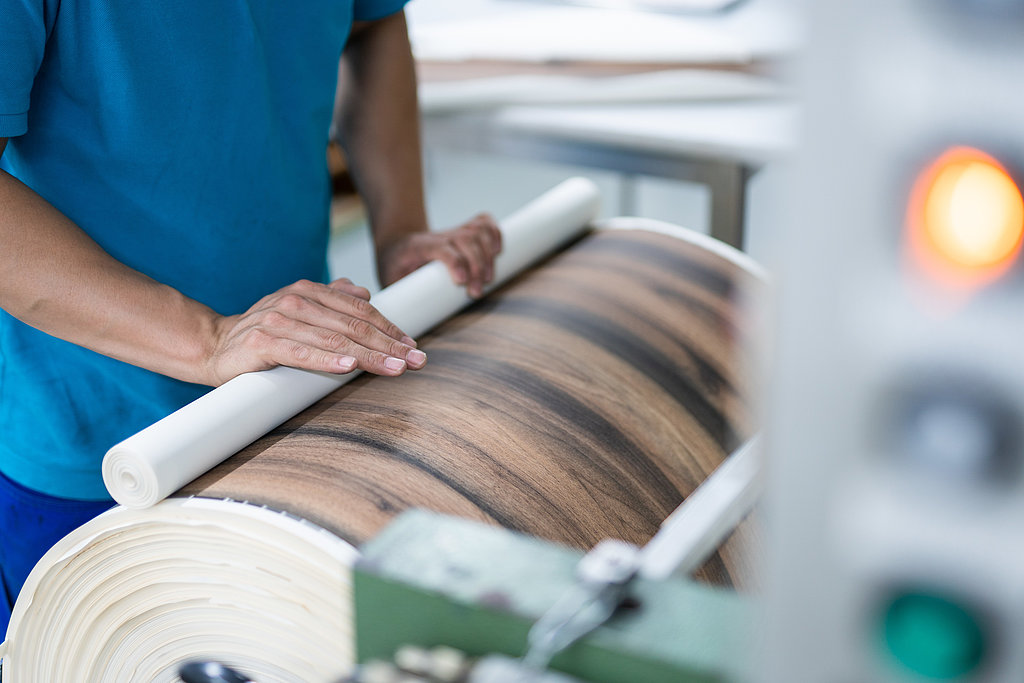 Made by Schattdecor
With our globally binding "Made by Schattdecor" quality seal, we guarantee consistently high quality across all our locations. We pay particular attention to our standardized work processes, and the use of light-fast inks and system-compatible machines. Today, "Made by Schattdecor" is the industry benchmark for top quality. We thus offer our customers a comprehensive service package that ranges from design and decor development to application technology. We supply industries all over the world with incredibly lifelike decorative prints that we also process into impregnations or finish products.
Values to be proud of
Environmentally friendly, sustainable, resource-saving surfaces
Flexible, customer-oriented solutions
Logistically optimal availability and short distances through international locations
Worldwide partner network
Uniform standards
---