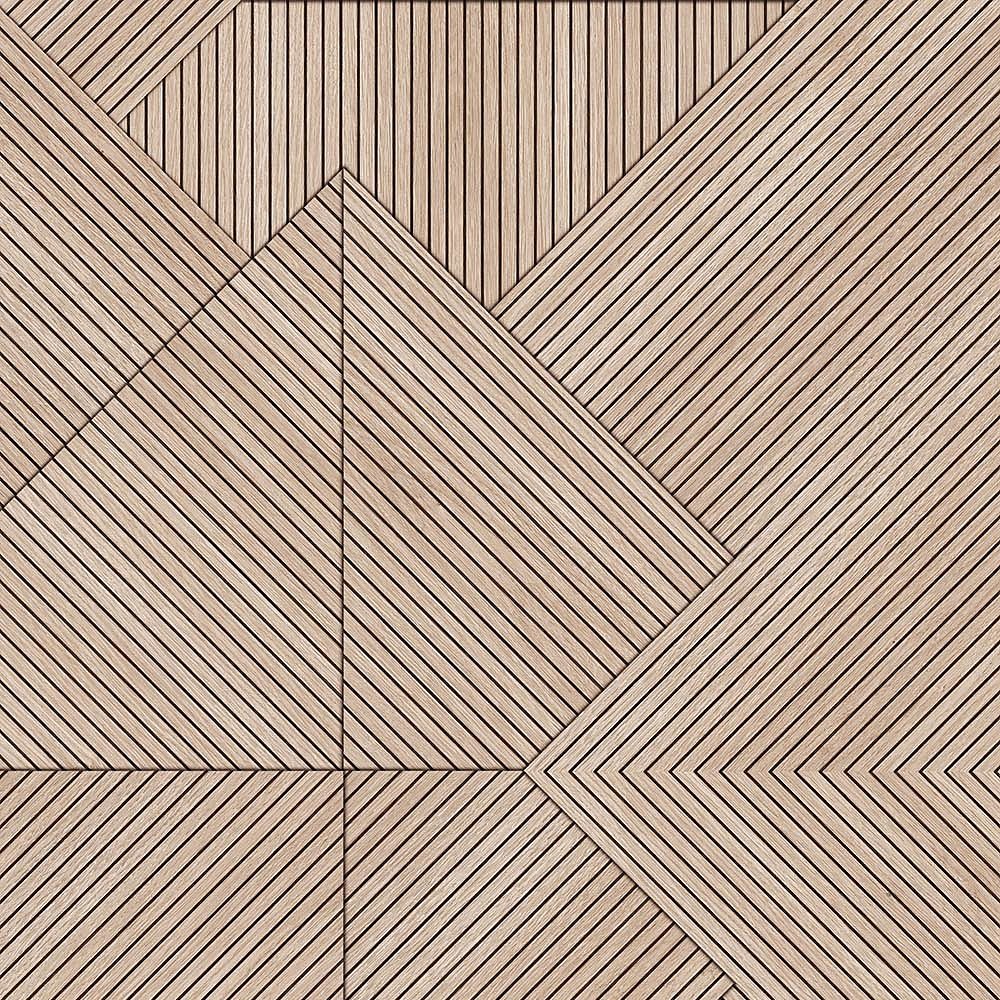 Triana
Decor-Number: 4000505-01-000
Here an oak served as the basis for this decor. The layout picks up on the trend of the parquet look. In terms of color, it has been colored back. The decor blends in easily with the surroundings and supports a clear, purist room design. The layout is complex and you can always discover new details while looking at it. The joints appear milled and create a very realistic three-dimensional effect.
Decor type: Woodgrain Decor
Woodgrain type: Oak
Application type: Furniture
Size: 1600.0 x 2000.0 mm
Composed of triangular elements, the name alludes precisely to these. The Roman sound of the title already reveals a certain archaism with its linear graphics, which have been interpreted in a modern way in the rod optics. These rods take up the trend towards 3D structures and wall panels once again. With "Triana", digital printing makes it possible to play with scaling and arrangements and, thanks to a wealth of variants, bring extraordinary sophistication with an illusory spatial effect into the room.