Thansau , 29.04.2021
Award for "Flagstaff Oak" in the area of quality
Schattdecor receives the Interzum Award "intelligent material & design 2021"
The Flagstaff Oak decor was recognized by the jury of the Interzum Awards in the "High Product Quality" category. Receiving the award is a confirmation of the design quality and innovative strength of the work done by the company, said Maik Fischer, Director of Interzum, and Vito Oražem, Managing Director of Red Dot GmbH & Co. KG, in their congratulatory letter. The winners will be officially announced at Interzum @home on May 4, 2021. All winners and award-winning products will be presented in a short video. The Schattdecor company is really delighted with this, especially as the potential for the decor has also been confirmed by customers and the global market.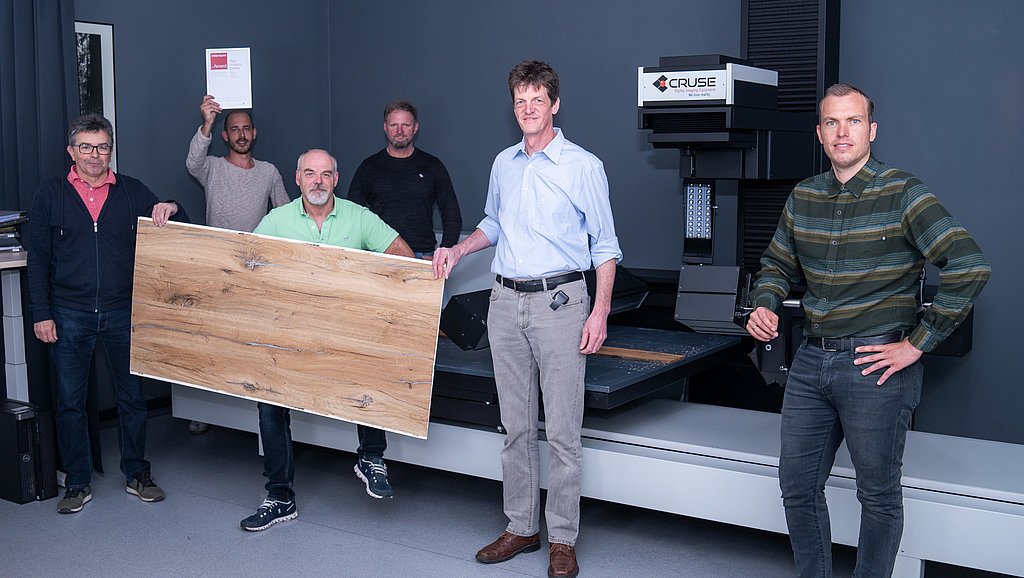 Klaus Müller, Head of Finished Surfaces: "We are very happy about the award. In the interdepartmental cooperation between sales, decor development and design, we have succeeded in developing a decor in which we have seen great potential from the start and which has already received approval from customers. This is certainlybecause, with this development, we are in touch with the trend, our customer needs and market demand." Claudia Küchen, Head of Design and Marketing adds: "It makes me very proud to see that this decor was also impressive in the context of the competition. We are very pleased that we can give our customers further confirmation with this award."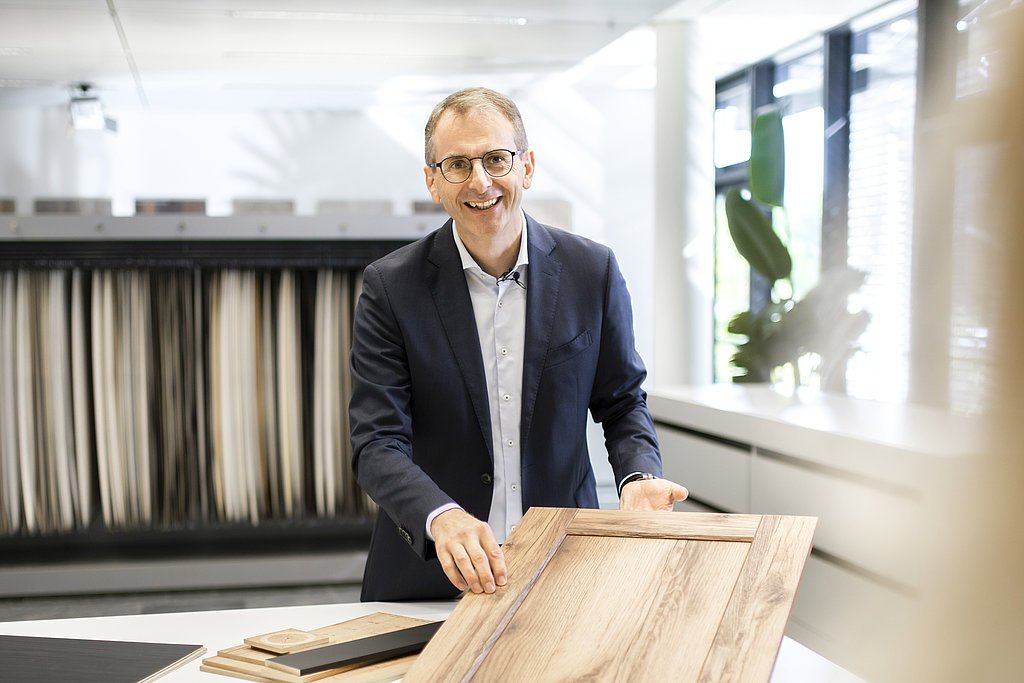 With this decor, oak, which is the classic among furniture decors, has been interpreted in a modern way, says Christian Zaha, Head of Decor Development: "Oak is still the bestseller among furniture decors and is really popular. With Flagstaff Oak we wanted to capture the ongoing trend towards rusticity in combination with the modern zeitgeist. Metal is currently equally popular in furniture and flooring. We have therefore combined the rustic oak with exciting pewter-colored inclusions and thus created an exciting decor for both furniture and flooring. I am particularly pleased to receive an award in the high product quality category, as this is an area that we pay particular attention to."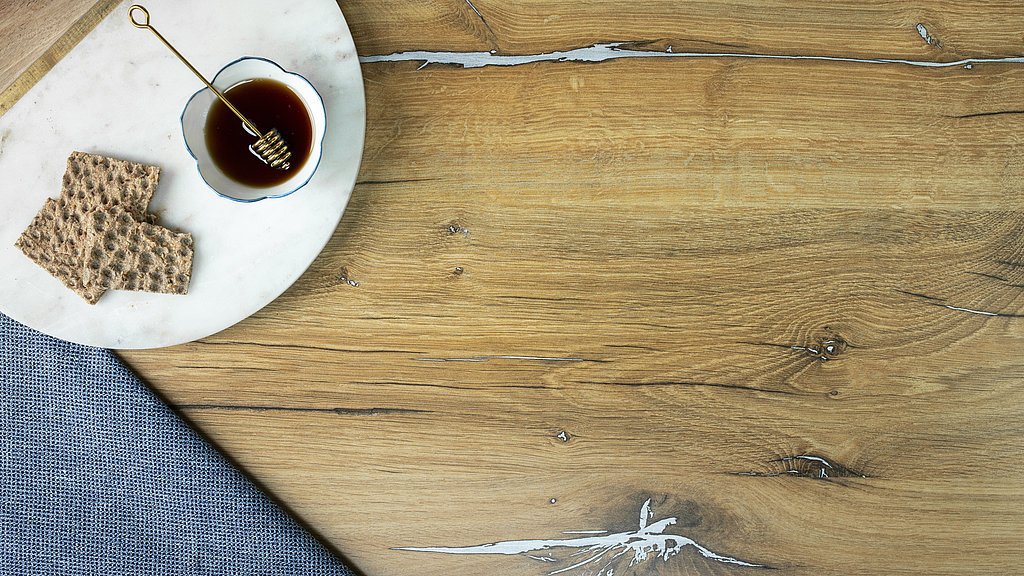 Sabrina Wieland, Head of Design Thansau, adds: "Flagstaff Oak sets a highlight with its distinctive cracks, which in silver, bronze or copper colors, fit perfectly with the ongoing trend towards matte black surfaces or fittings in the kitchen segment. Whether on kitchen fronts or the vanity unit in the bathroom, the metallic look is a real eye-catcher!
Discover more about Flagstaff Oak on the new Schattdecor website at: www.schattdecor.com/news/flagstaff-oak