Poznań/Poland , 17.06.2022
Fair #MEBLE in Poland
Schattdecor-Roadshow stops in Poznań
Schattdecor-Roadshow in Poznań
After a long break due to the pandemic Schattdecor was one again at the MEBLE Polish trade fair in Poznań. In mid-May the latest trends, design novelties, Global Essentials and the Prime Collection finish foil stock collection were unveiled in a completely new form.
The presentation of new product and design solutions took place in the mobile showroom, which has already been used to present designs to customers in Turkey, Italy, Germany and Spain.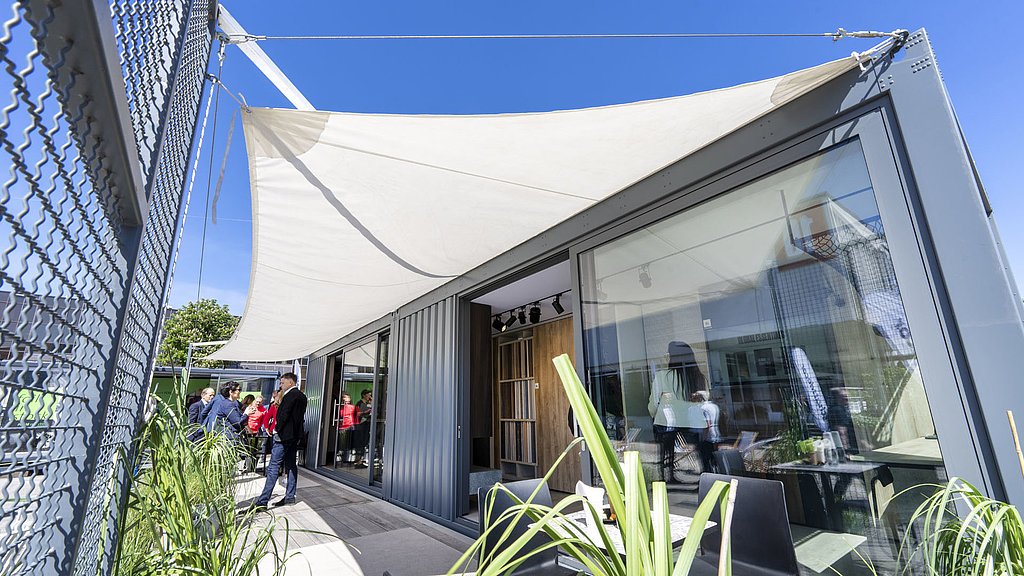 An example of residential, office and public interiors using modern surfaces and decors to perfection was the aim of the exhibition. Everyone was focused on the new Decor Selection 2022 by Schattdecor called "Global Essentials", which celebrated its premiere in Poznań. Based on customer and market feedback, our international team has selected a range of 10 decors that are in high demand around the world.
Visitors were particularly impressed by our best-selling decors Karlstad Oak, Valongo, Flagstaff Oak and the digitally printed Delia.
Prime Collection 22/23 – "Foil in Stock"
In addition to the Decor Selection, the Prime Collection – launched in March 2022 – was also presented. The Prime Collection assembles specially selected foils characterized by trendy colors and constant availability – straight from stock.
Our stock collection includes decors in the Smartfoil finish, our product line based on pre-impregnated paper. Also new in the range: Smartflex surfaces! The perfect answer to demand for thermoplastic films for furniture and interior design. With our Smartflex products we offer a thermoplastic surface based on PP for our customers in the furniture sector. The advantage of this product lies in its significantly higher moisture resistance, making it ideal for kitchens and bathrooms.
Smartflex meets the highest requirements for functionality and aesthetics. It is resistant to dirt and fingerprints, making this foil surface easy to clean.
These in-stock products have been categorized with regard to pattern and order execution time. The Prime Collection includes new designs as well as best-sellers, using foil that is produced continuously and in a wide range of one-color designs. All our products are characterized by interesting visual and haptic effects on the surface.
Nearly half of the single-color films are offered in a deep matte finish and with an anti-fingerprint effect.
Showroom and Collections
More information about our mobile showroom and the collections described can be found at: roadshow.schattdecor.com and prime.schattdecor.com.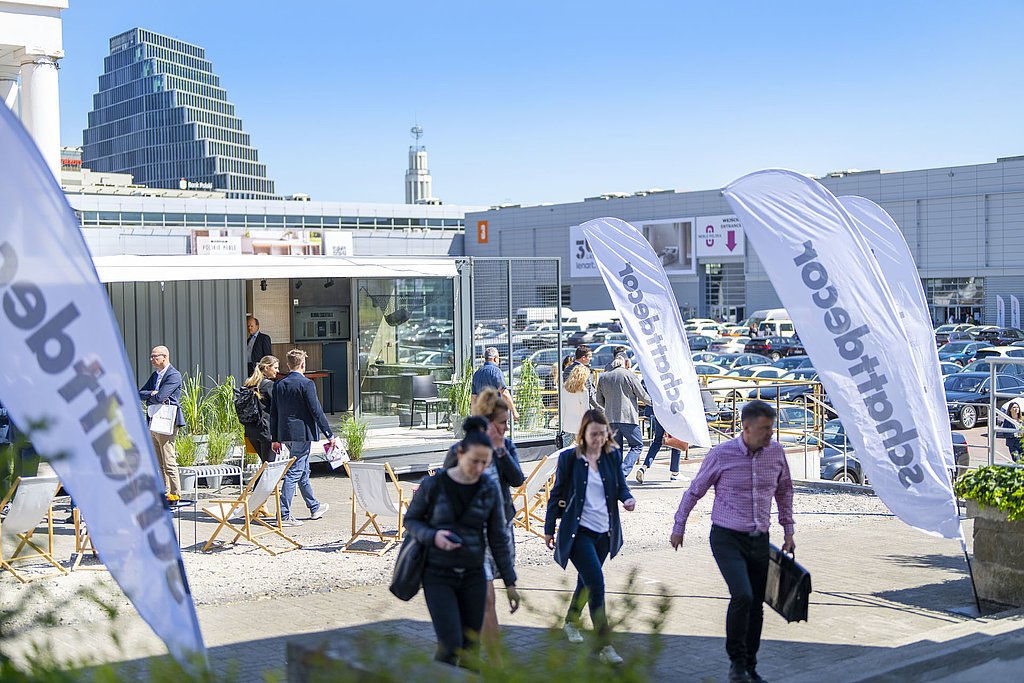 We would like to thank all customers who visited our roadshow on the square between halls 4 and 10. We enjoyed discussing products, critiquing design and sharing experiences.
We are very proud that decors from our collection decorate the products of leading furniture companies from Poland. That confirms the value of our work!
Although the Meble Polish 2022 fair was smaller than pre-pandemic, it was a very successful one: Some 11,500 people from 71 countries, 53 percent of them from abroad, came to discover the latest trends in the industry!
It was wonderful meeting you again at the fair – we are already looking forward to the next one!