Karolinna Venturi: Fashion in Living
We talked to the Brazilian interior architect and designer and drew lots of inspiration from that
"How do we actually want to live? What should our home look like, how should it feel?" These questions are central themes in the work of Brazilian interior architect and designer Karolinna Venturi.
The conversation between her and Elisa Toazza & Isabel Noernberg (both Schattdecor Brazil) provides inspiring insights into how the international megatrends and streams of ideas – that we at Schattdecor track down first –finally reach architects and designers and are then transformed and transported by them, and how they finally reach people's homes in an individualized way.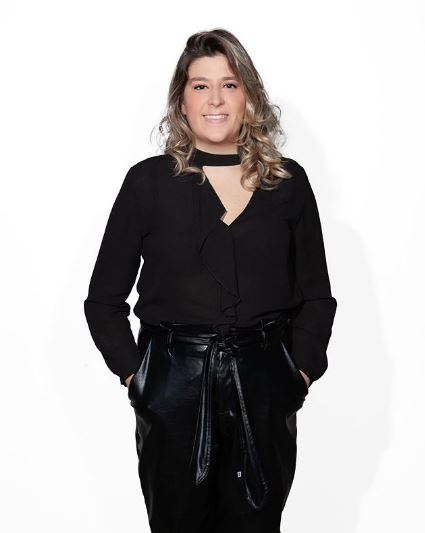 #FashionInLiving
"My home shows who I am."
– Karolinna Venturi
---
Rooms with personality
Karolinna Venturi is an interior architect and designer. She lives and works in the Brazilian metropolitan region of Curitiba, where also our Latin American location is located. Karolinna has been present in our industry for over 14 years. She combines design and architecture knowledge and different architectural styles with personal experience. This is how she develops truly unique projects for her customers in Brazil and Latin America.
Karolinna's style is practical and uncomplicated: she always tries to "make things easier". One of her main approaches is also the recognition that her clients' individual fashion style has a strong influence on their homes as well as on other room ambiences - for example in companies or in public spaces.
In her eyes, every type of material is influenced by fashion. Karolinna Venturi senses this in every environment and from this understanding sees fashion in the design of living spaces omnipresent.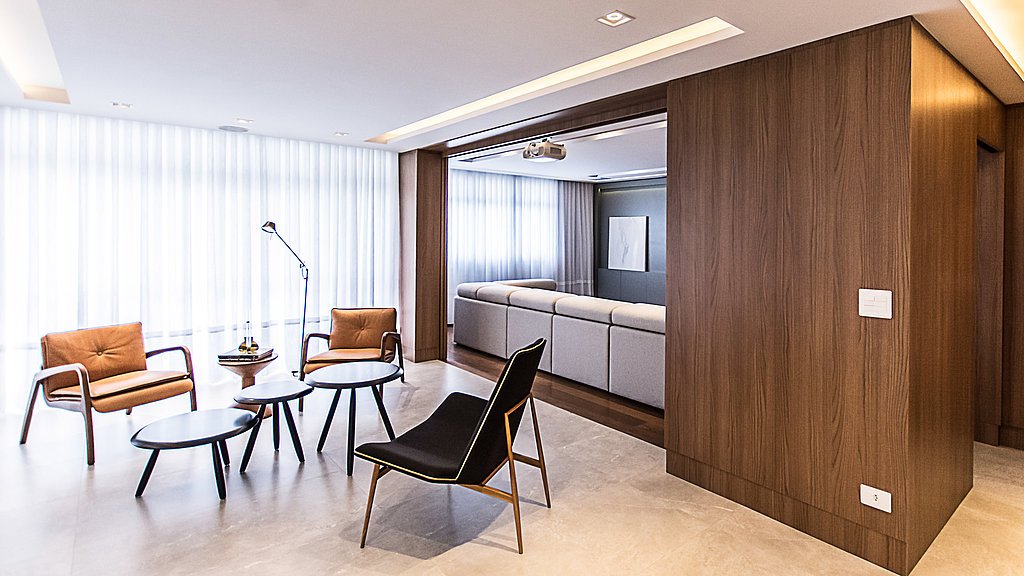 "People have different desires and go through different phases of life. The task of us architects is to translate the ideal image that customers have of a certain environment into reality."
Ana Karolinna Venturi
Our task: To filter out fashion trends and translate them into technical surface solutions
The fashion trends and details that she likes herself, she passes on to her customers. Meanwhile, she sees the main task of our industry in filtering out major trends and translating them to existing products and coverings with the help of ever better techniques and technologies.
This underlines our basic conviction that we provide our customers in the wood-based panel and furniture industry with comprehensive advice based on our own valid, technology and information-driven trend research.
---
"I am convinced that the main task of Schattdecor and other suppliers is to filter out the major trends and apply them to existing products and coverings.
Today, there are many more possibilities than in the past because the range is much more comprehensive than it was a few years ago. Today, access to technology and information contributes greatly to the fact that we (designers, editor's note) can make use of fashion-related information in the most diverse environments."
– Karolinna Venturi
---
Implementation on site: How the trends are received by people at home
To ensure that such megatrends can be successfully individualized and transported into people's homes, Karolinna Venturi relies on organic creative processes in direct cooperation with her customers: First of all, the priorities are jointly defined. Then Karolinna presents the customer with the first materials and suggests individual fashion details that she may imagine in the customer's environment.
---
"What I like about fashion,
I pass on to my customers.
Take, for example, azulejo tiles,
which were once very trendy but
I still like them.

They are still
well received by my
customers today."
– Karolinna Venturi
Historic. Fashionable. Mariza.
We love our everlasting mosaic tile decoration "Mariza". The design - similar to Karolinna Venturi's "Azulejos" - looks back on a centuries-old tradition of craftsmanship and is timelessly aesthetic despite its striking mix&match character.
Our colleagues at the Gebze site were inspired for "Mariza" by the "cini" tiles in the Topkapı palace. Their origin lies in the 8th century in the northwest Chinese region around Xinjiang, the territory of the Turkic Uyghurs. With the nomadic migrations of the Seljuks in the 10th century, the "cini" fashion landed on winding paths in present-day Turkey.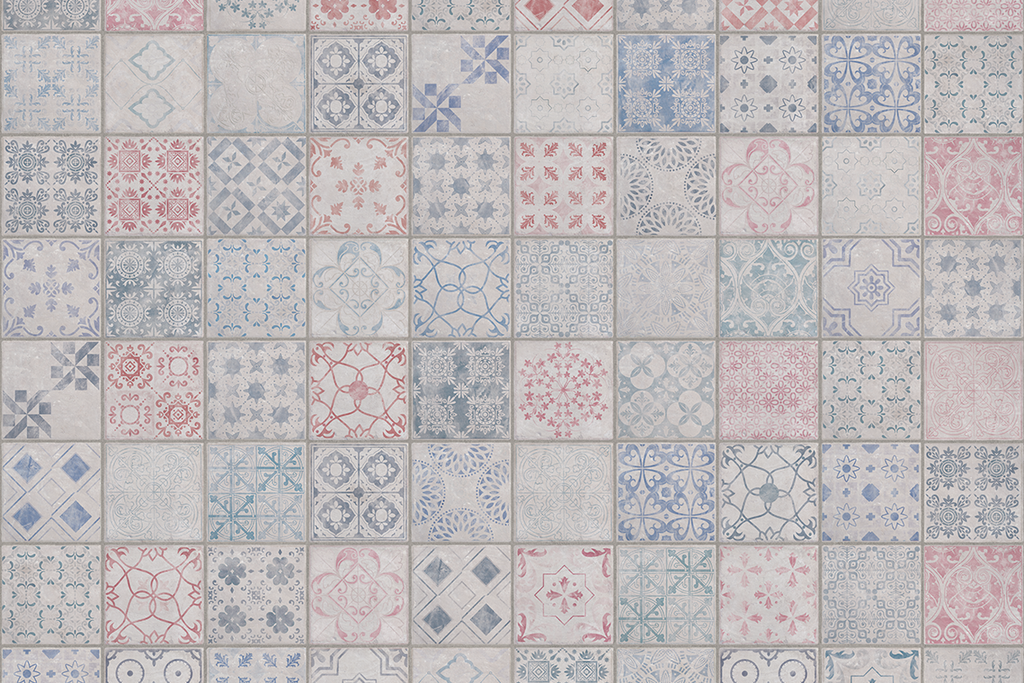 In the digital translation of the "cini" we combined different techniques and technologies: We standardized the actual motifs with the help of a digital vector file. The material surrounding the motifs, however, was scanned from real ceramics and then combined with the digitized motifs to form a homogeneous whole.
In this way we transport an antique design classic into the future with the help of the most modern technologies.
---
---
The world in change - individualism as a trend of the future
In order to be able to register exciting fashion trends early and pass them on to our customers, we at Schattdecor always keep an eye on the megatrends within the global companies. Karolinna Venturi tells us about change in Latin America: According to her observations, young, urban-oriented people are currently gaining more and more access to a wide range of opportunities. They are increasingly striving for the freedom to make their own decisions.
On the basis of these fundamental changes, she sees individualistic generations emerging with a view to the future, which live according to the principle of "cooperation" - without much solidarity,
but nevertheless in search of common ground and simplification.
As a fashionable trend development, she – in that exact sense – perceives the efforts of many customers to express their own identity at home in a very individualistic way. She is convinced that this development will continue, too, in the coming years.
She sees a particularly strong influence of fashion on interior design in terms of both color tones and textures.
---
Fishbone!
Our gentleman dècor "Dublin" plays with textile illusion. Its slightly undulating course achieves the extremely real, warm impression of a real textile surface.
This dècor, full of character, is ideal for all ideas where you want to do without real textile in favour of higher robustness. So this proud individualist attracts attention in both the home and public areas, such as restaurants or stores.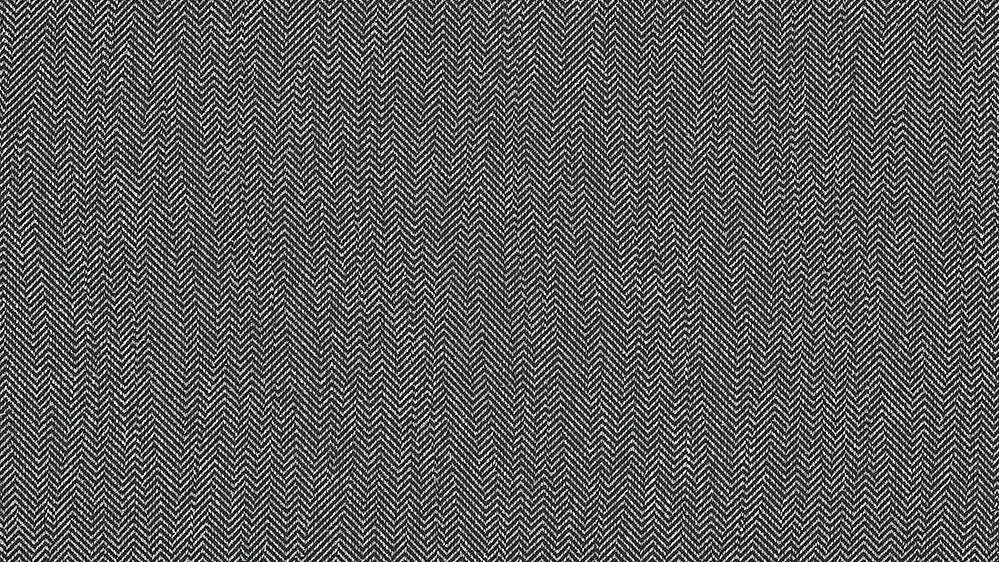 ---
Fashion versus timelessness
Talking about "individualism": Karolinna sees her task as an architect in defining the right measure, among other things, before she passes on information to her customers. To make it clear what she means by this, she tells us laughingly how she once wanted a pink stone slab in the kitchen of her first apartment.
"More and more people express their personality in rooms.
I try to find out what references there are and how they imagine the rooms already in the first conversations with my customers.
Together we find out what it feels like to live in a certain room and how I can design the environment so that it appeals to the senses of the future inhabitants."
– Karolinna Venturi
Today, by the way, she is happy that in the end she changed her mind and painted only one wall in a very delicate shade of pink.
"For me, this is exactly what shows that a project has been implemented successfully: if the environment is timeless and can be changed."

– Karolinna Venturi
Creativity downer "Social Media"
A particularly exciting observation of Karolinna finally is that most people would be quite consciously prepared to deviate from their personal style when designing their living spaces. Decorative blogs, Instagram profiles or all the beautiful photos on Pinterest make it even harder for customers to imagine what their own ideal environment might look like. Because, she notes, it is much easier to search for beautiful, ready-made ideas there.
Karolinna's final plea is that people should remain open to new things in order to reflect individuality in their interiors. We thank Karolinna for her inspirations and reflections and will be able to take much away from this conversation.