Gebze , 15.04.2021
Nice Yıllara! Happy Birthday Schattdecor Gebze
Magic of success when East meets West: Schattdecor Gebze celebrates its 10th anniversary.
The first five Schattdecor employees were welcomed to the Gebze site with a "warm welcome" and "Hoşgeldiniz" in April 2011. Today we are celebrating its 10th anniversary. We are celebrating 10 years of success and most importantly we are celebrating our 80 colleagues who are responsible for the consistent growth and the trust placed in us by our customers in Turkey and neighboring countries. Thank you to our Turkish Schattdecor family and Nice Yıllara!
A container for our birthday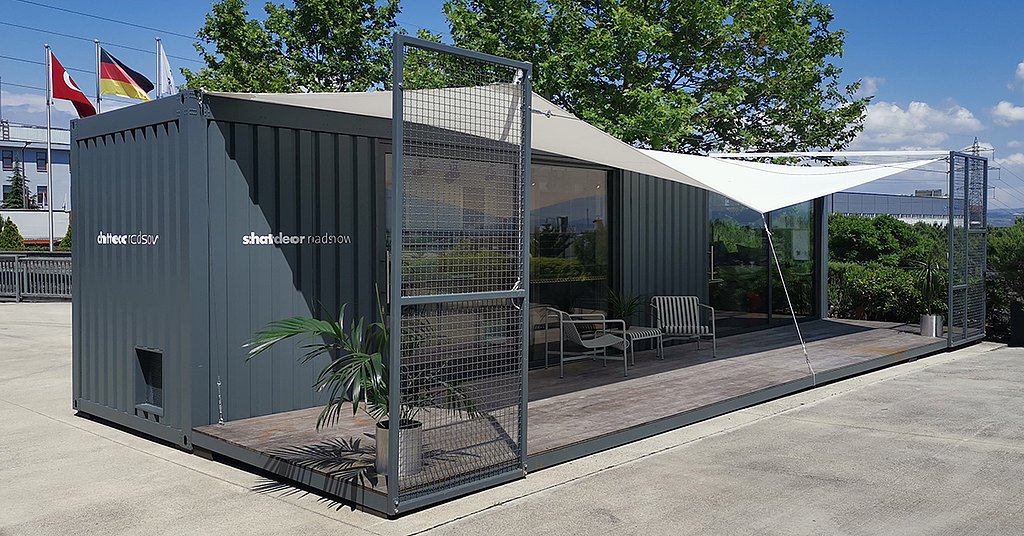 Just in time for the 10th anniversary celebration at Schattdecor in Gebze, there was a special present: The Schattdecor-Roadshow is celebrating its kickoff! Transported to the location in Turkey with some logistical effort, customers and partners will be able stroll through our mobile showroom from now on and get analog inspiration from countless possibilities presented in a small space. This presentation serves as a supplement to our much-used digital platforms, such as the new Schattdecor website and the digital version of the 2021/22 trend campaign.
After the first stop of our mobile exhibition, we will move on to Italy in September, where the roadshow will be present for the 25th anniversary of the facility in Rosate.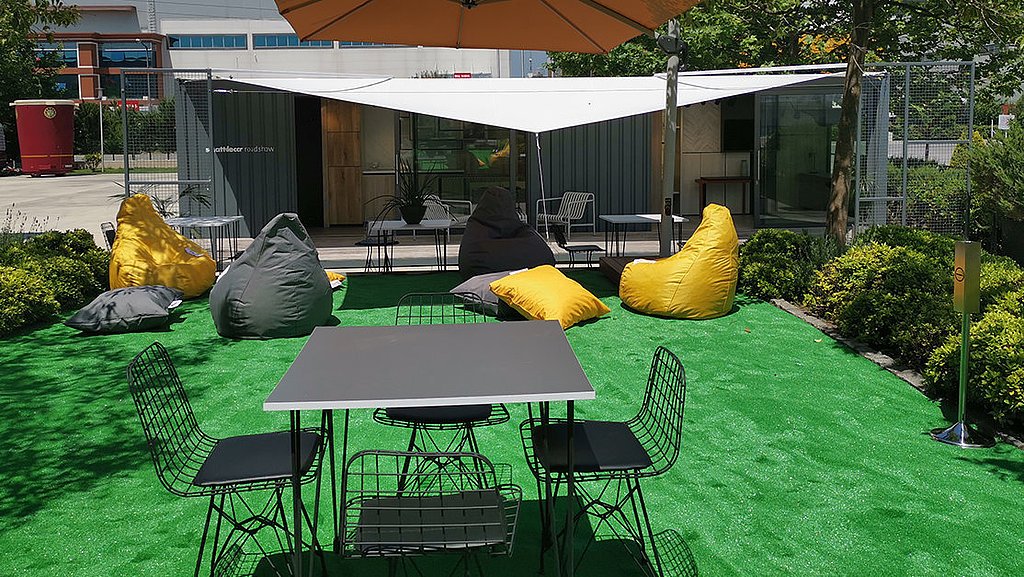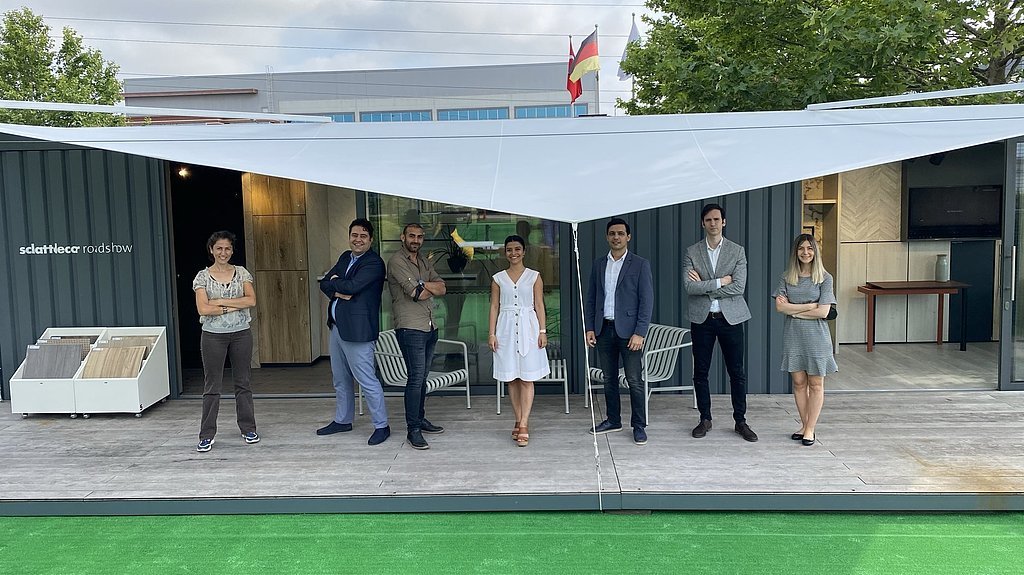 Location search and the question "Rent or build?"
Back in 2007, the decision was made at Schattdecor in Germany to build a production site near Istanbul. The deciding factors were the excellent growth prospects in Turkey and the idea that we would be able to offer our long-standing customers even better service, locally. The search for a suitable rental property began. Not an easy undertaking, as it turned out, because it took almost two years before the decision was made to build the facility in Gebze ourselves instead of renting. After that, everything happened rather quickly. After eleven months of construction, the very first roll was printed in December 2010 to the cheers of the employees. And on April 15, 2011, the official company foundation was celebrated.
Ceremonial opening of the Turkish site in Gebze, 50 km from the center of the metropolis of Istanbul by the site's then Managing Director, Anja Schatt.
The Experts
What started exactly ten years ago with five employees and just one production machine has developed into today's team of 80 surface experts and three fully utilized production lines. 80 minds who, with passion and expertise, offer our customers, within the dynamically growing Turkish market and the Middle East, an almost endless range of modern surfaces that are perfectly tailored to individual requirements. "The demand for visually and haptically realistic real wood reproductions is just as unbroken as for matte or even backlit stone surfaces," says designer Sinem Değerli. "We are very proud of the internationally successful wood decor Istanbul Walnut," she laughs. "The impulse for this decor came from our design team in Gebze."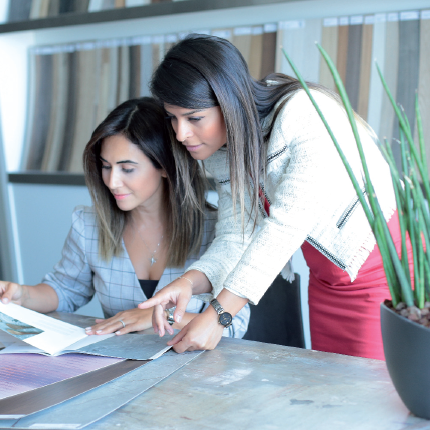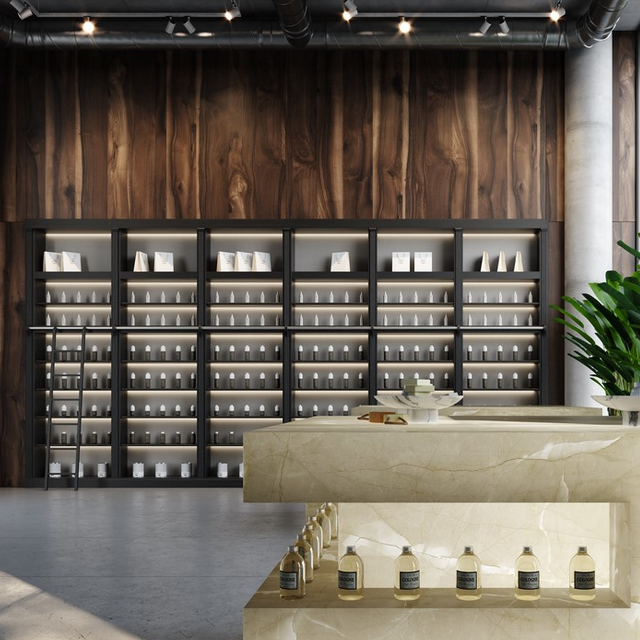 With cultural transmission to success
But how do you get to where Schattdecor Gebze is today? What is the secret of successfully building a business and achieving sustainable success in a different culture?
"Success is rooted in mutual respect for each other's customs, traditions, and cultural identity. This is how the great trust and the immense motivation to achieve something comes about, to always set new trends, to drive innovation," says Selçuk Ülger, Managing Director of the Turkish site. "The fact that decors like "Istanbul Walnut" are in demand all over the world is the greatest praise for our team," Ülger said.
"It was that first step exactly 10 years ago that is responsible for the steady growth and the company we have today with a reputation of reliability and trust in the industry. A German company with the commitment for determination and the commitment for cultural assimilation to our Turkish values. We have been able to increase our market share only because of the closeness of our team to our customers and domestic production," said Erkan Sürat, Managing Director of Schattdecor Gebze.
Success is rooted in mutual respect for each other's customs, traditions, and cultural identity.
Selçuk Ülger and Erkan Sürat | Managing directors
Schattdecor Turkey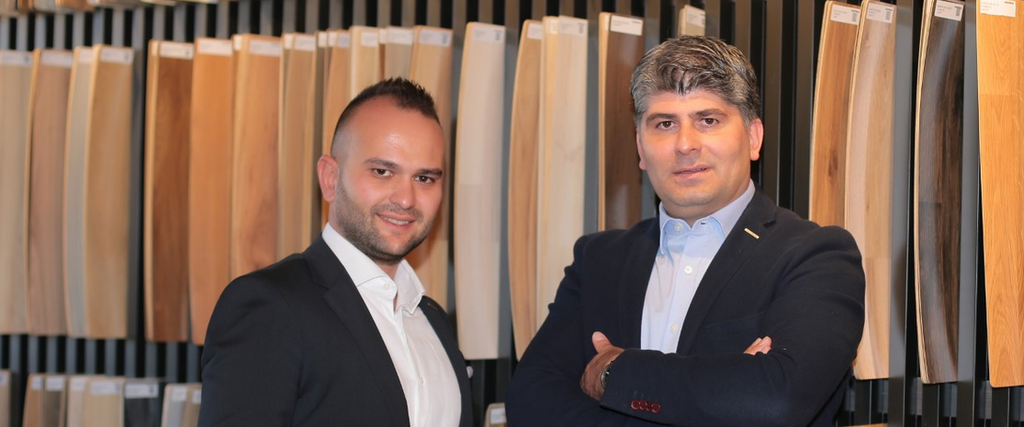 Looking ahead
It is therefore not surprising that there has been no standstill in Gebze, even during the pandemic. Contact with customers continues online, parts of the company building are being renovated to meet new, growth-related requirements and yes, "... everyone is looking forward to hopefully meeting our customers in person again soon," says Beni Kamhi, Export and Finish Foil Manager on site. Then it will be "Welcome" and "Hoşgeldiniz" again.