Are you ready to launch your career?
Our individualized training program helps you smoothly take that major step from school to a successful career
Are you about to complete your school graduation certificate and are interested in a diversified and exciting apprenticeship at an internationally successful European family-owned company? If so, introduce yourself, and get to know both of our Polish Schattdecor locations — Tarnowo Podgórne and Głuchołazy!
Schattdecor in a nutshell
Welcome to Schattdecor, the surface specialist. Our international family-owned company is the global market leader in decor printing and has been supplying customers from many industries with high-quality decors and products, sophisticated advice and reliable service since its foundation in 1985. Schattdecor's headquarters is located in Thansau, Germany.
Our surfaces can be found all over the world: For furniture think of IKEA. Another example is laminate flooring. Our surfaces also play an important role in caravan interiors and in public spaces.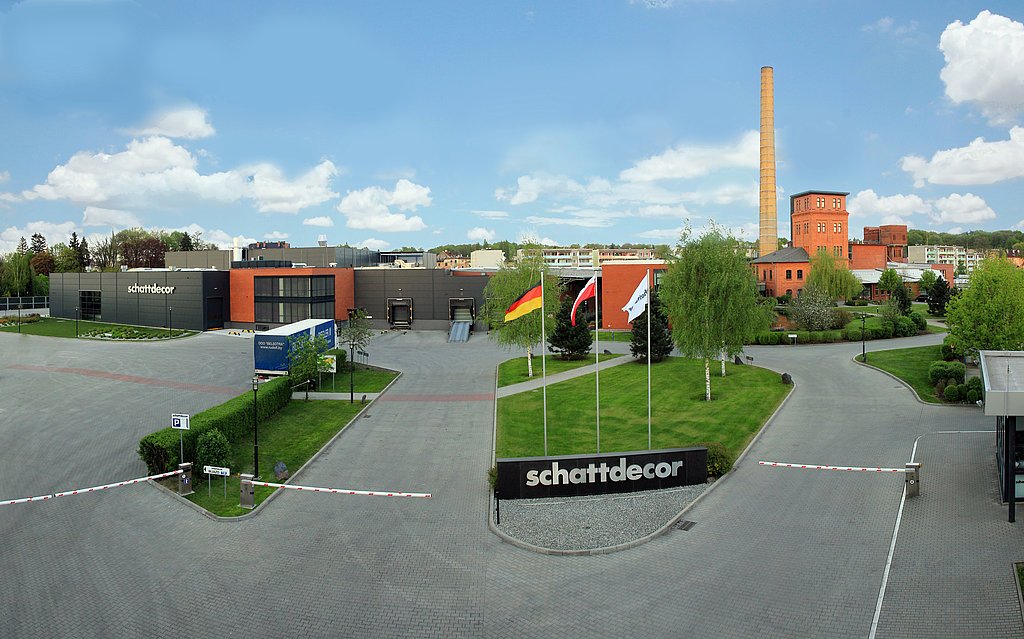 Get to know Schattdecor as an intern!
We're really pleased that you're interested in Schattdecor. Get to know our modern company as part of a student internship and gain first-hand experience of your first business projects during our everyday working practices.
Our training opportunities have existed for many years. We contribute a great deal toward vocational training by working closely with schools in the region. We support all phases of youth education, are in close contact with employment advisers and regularly admit students from various facilities including the Poznan Printing School. This provides elementary and high school students with the opportunity to find out about our company's history and its current activities.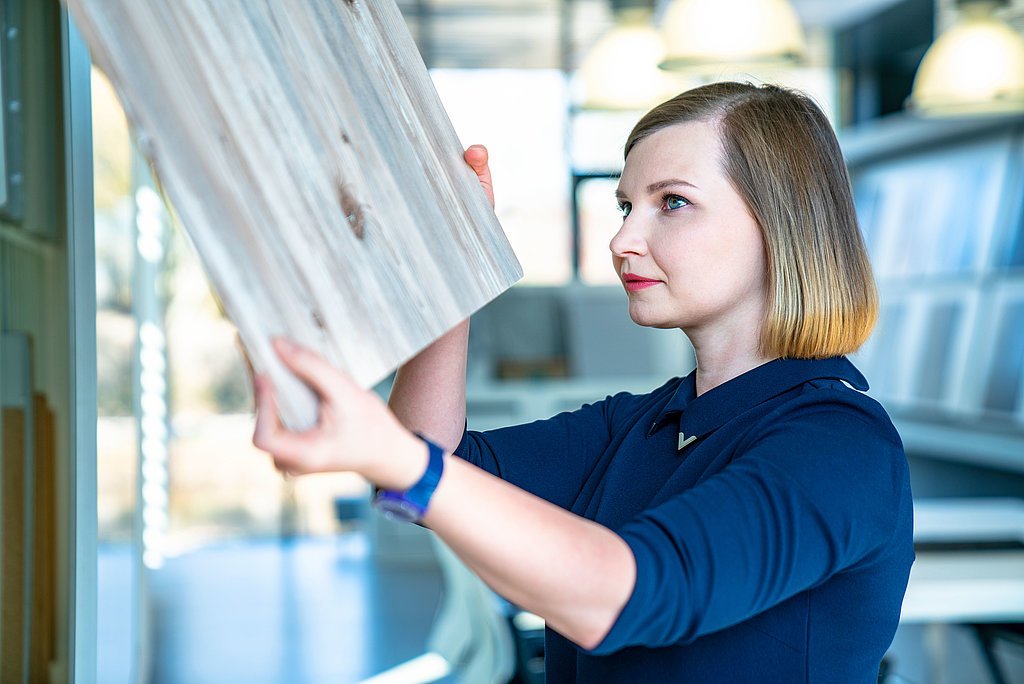 Gain your first high-quality work experience with us and apply your knowledge and skills throughout your training with practical tasks! Since 2019, Schattdecor has been a practice partner of the "Technikum i Szkołę branżową" in Tarnowo Podgórne.
Our modern, innovative production company provides students of the technical college with the practical portion of their training, i.e. all technical skills and comprehensive know-how within the job description of "printer".
You'll acquire outstanding qualifications for ideally positioning yourself in the job market and preparing yourself for your professional future. During your training, you'll be supervised by our experienced specialists. Together, we plan your tasks so that you get to know the company and our industry as well as possible.
Sounds good?
Perfect.
Apply to work for us!
Tell us who you are
Our high-quality training opportunities will open many doors for you throughout your career. By successfully completing your training you will be able to pursue lucrative career opportunities both at Schattdecor and throughout the industry.
So, introduce yourself! We're looking forward to getting to know you and to finding out about you and your talents. Do you have any special technical skills? Perfect, tell us more. Do you speak any languages in addition to Polish? This is ideal, as our main corporate language is German. English language skills are also in great demand at our company, as we have locations on every continent.
As an apprentice, you are an integral part of our team from day one
Start your professional life at Schattdecor!
Do you have more questions? Contact us at any time.
As soon as you're ready, send in your application with your cover letter, CV and certificates – we also welcome unsolicited applications. Simply send an email to rekrutacja@schattdcor.pl.
We look forward to hearing from you!
Unsolicited application | Apprentice

Unsolicited application | Apprentice

Ausbildung Fachinformatiker (m/w/d) für Systemintegration für 2023

Ausbildung Medientechnologe (m/w/d) Druck für 2022 und 2023

Ausbildung Industriekaufleute (m/w/d) für 2023

Ausbildung Mediengestalter in der Dekorentwicklung (m/w/d) für 2022

Ausbildung Mediengestalter (m/w/d) für 2023

Ausbildung Mediengestalter in der Dekorentwicklung (m/w/d) für 2023