Cocooning part 1
Hygge is back
We all need that feeling of "snuggliness" because of the wild times we are living through. How we process crises and how it affects our psyche are often only realized well past the event. We must first reconnect our synapses and process what we have experienced. Then we can step out into the world strengthened and ready to tackle life again. Our soul needs support, consolation and, yes!, more "snuggliness".
As events have unfolded, we too, at Schattdecor have also changed and adapted. As a result of our combined experiences, we chose Resilient Habitats as the name for our current trend book. Its design approach brings forth empathy towards people's feelings and longings during these special times. Moving forward, we want to use our expertise to help ensure that good feelings will return to our living space. Welcome back security, order, and room concept. Hello again coziness and cocooning!
Retreating into your own home, spinning your own little cocoon around you, that was the new normal for many people throughout 2020 and into 2021. But if we needed to take care of our soul in "normally stressful" times, it is all the more important in these current challenging times. So, it is good if our own living space provides us with strength and energy to firmly connect us to reality.
We took a closer look at the trend moving towards retreat and to cocooning and split it into two furnishing principles: Welcome back, Hygge! Hello Japandi!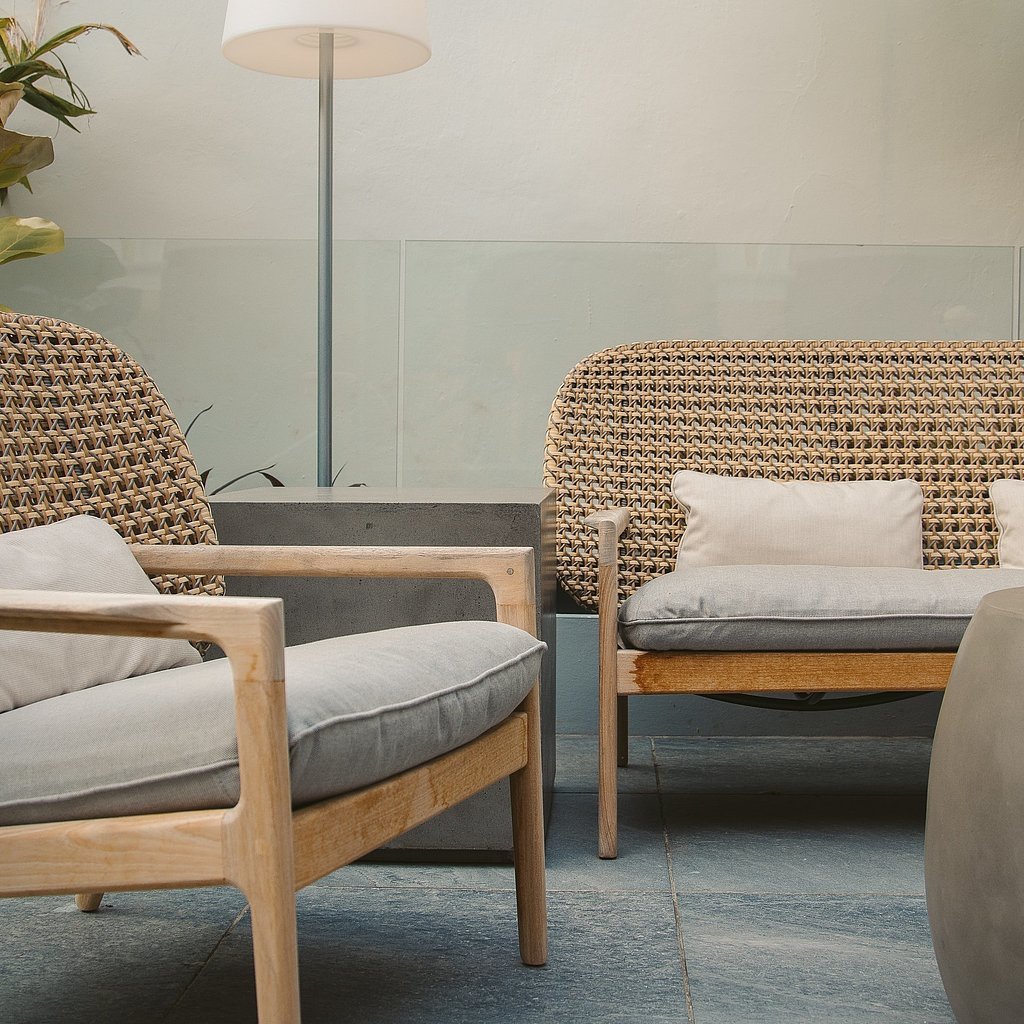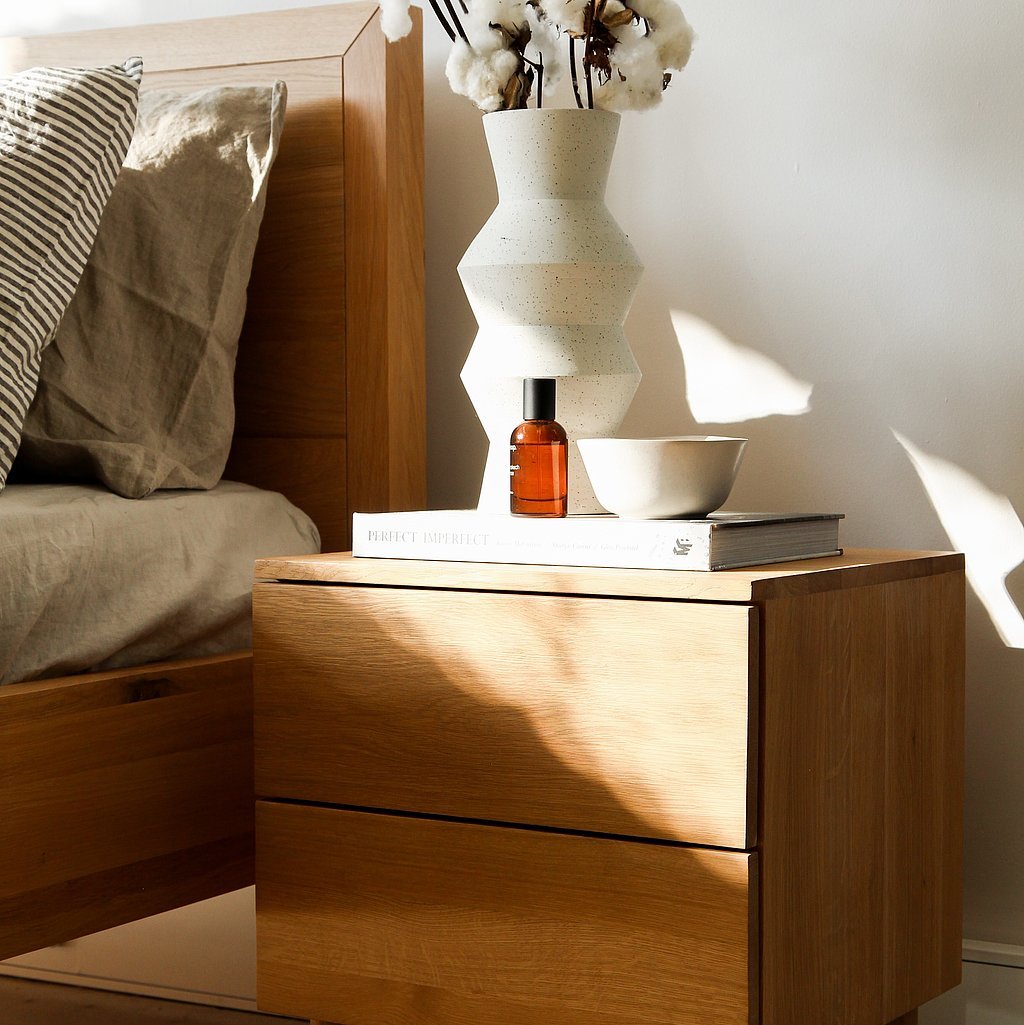 Good news in tough times: Hygge is back!
Hygge is more than just a furnishing style. An all-encompassing feeling of life unfolds in the word, maybe even a feeling of community. In 2016 and 2017, the principle of "little happiness" first charmed its way across the borders of Denmark and into the hearts of the British. From there, it continued its successful migration into the lifestyle blogs of the world.
Even then, Hygge promised a haven for the longing for more luster in life, for well-being and security. Today, in 2021, the crisis has paved the way for a comeback of this attitude into our lives and, again, we are redesigning our apartments into oases of wellbeing.
You can't translate 'Hygge'
Hygge is more of a feeling. We can attempt to describe its aura with words that resonate like courage, wellbeing, comfort and giving, joy, and kinship. Linguists assume that the Danish language, for its part, borrowed the word from the Old Norse many centuries ago: "hug" once meant something like soul, spirit, consciousness, and it may even be related to the English hug or embrace. Other etymological hypotheses suggest meanings of thinking, comforting (yourself), cherishing, spreading well-being, or doing something good for yourself.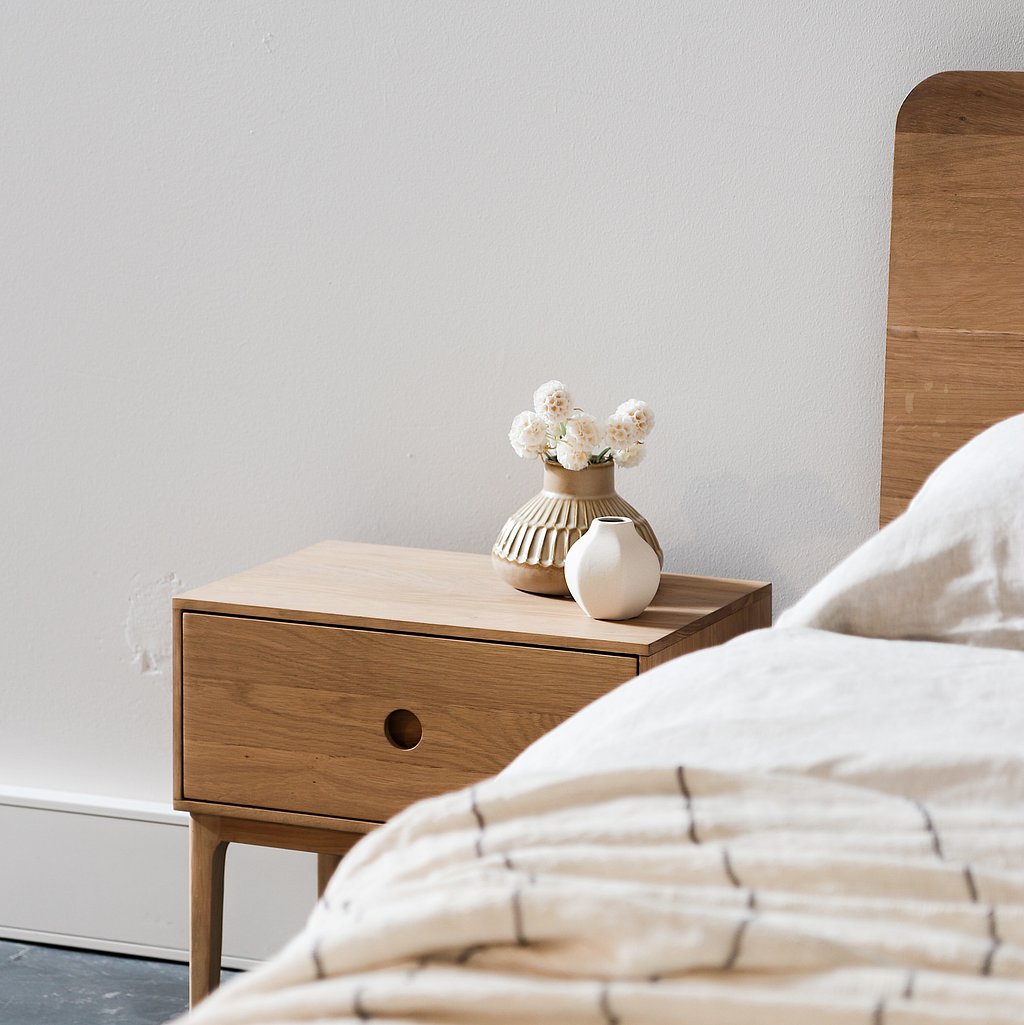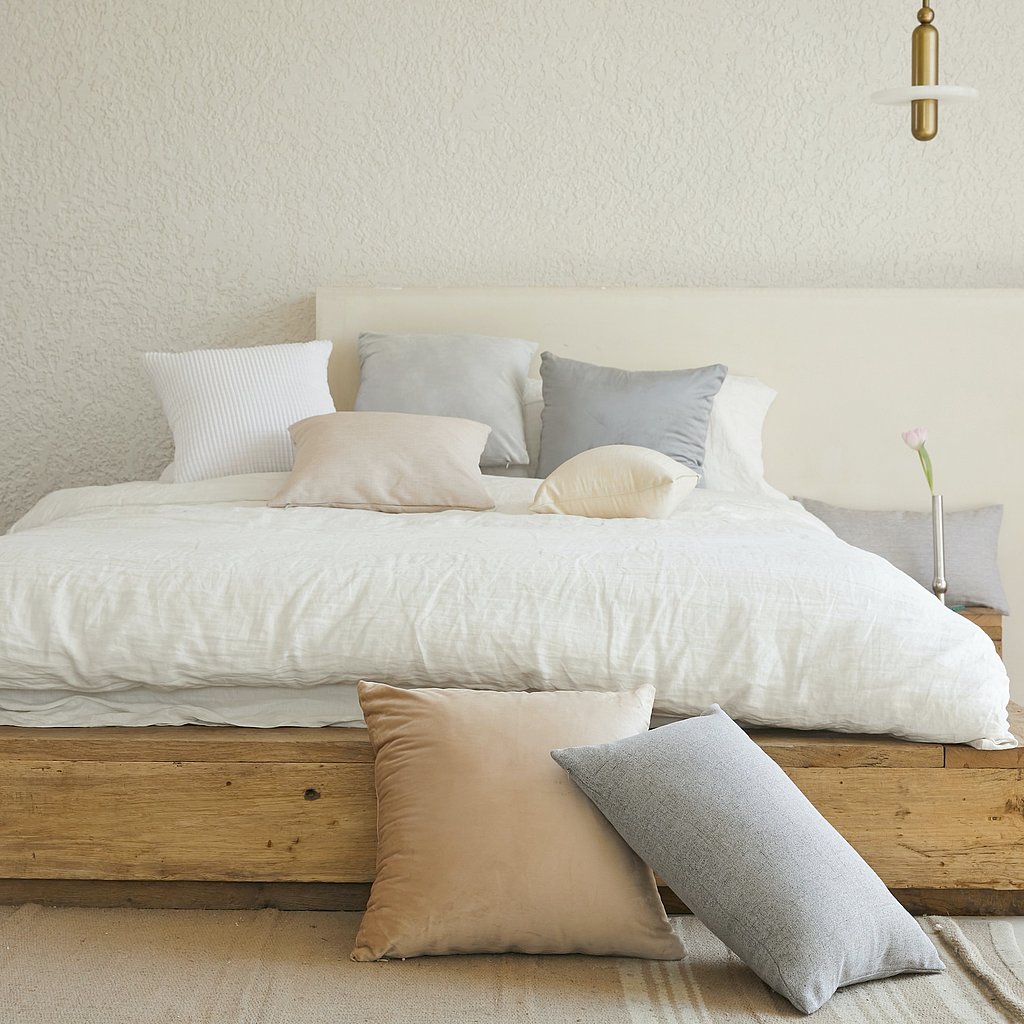 The soft, thoroughly honest "Hygge feel" calms us down. In the soft candlelight we differentiate between analog and digital, relax the mind, and feel good. We use time more consciously, celebrate pleasure, and caress our soul.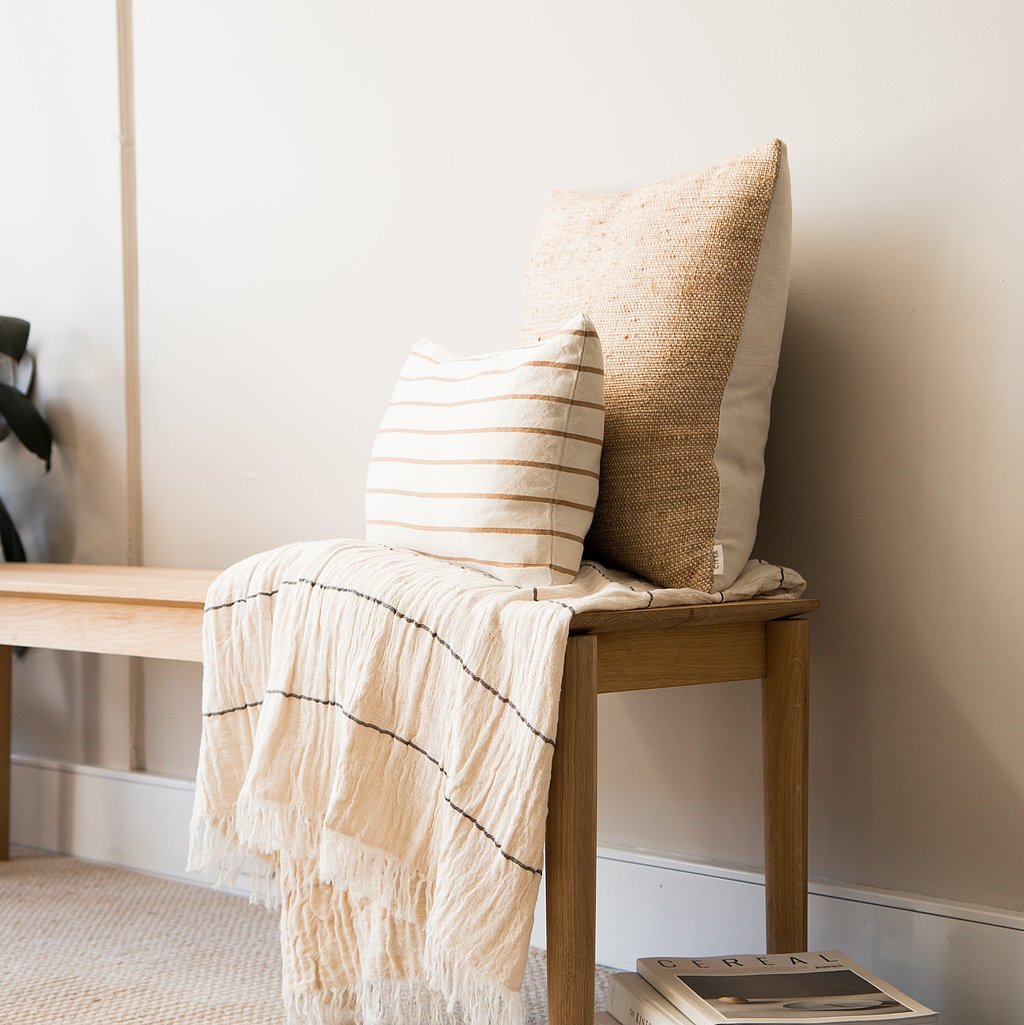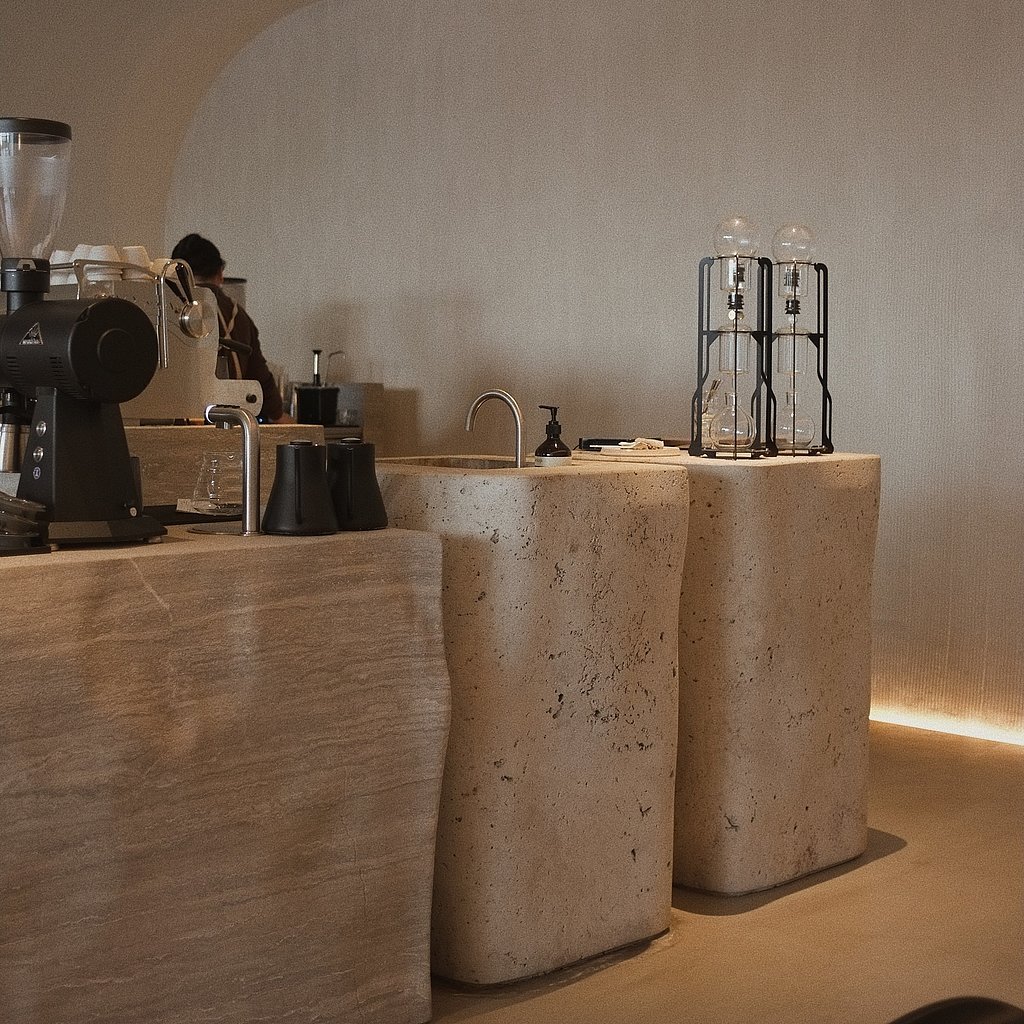 Everything that feels good is allowed
Hygge doesn't skimp on accessories. Decorating is expressly desired – the main idea is that it is good for the soul. The cozier the better. Soft blankets, beautiful textiles, pleasing colors and shapes, pictures of our loved ones – everything that helps us to relax can enrich our living space.
As early as 2016, the typical Hygge furnishing style moved toward light and natural color nuances. It has made a comeback, but this time, Hygge is more earthy than it used to be. It is becoming homogeneous. Its color scheme moves between gently graded earthy and beige tones to nuances of gray ranging from warm to cool. In order not to become monotonous, Hygge 2.0 showcases with minimal contrasts within its astonishingly narrow color spectrum.
Hygge by Schattdecor
At the beginning of the year, our designers asked, "how much Hygge is actually in our resilient habitat perspective? Which of our decors are hygge? Can we, perhaps, play our part in enveloping people in a good atmosphere?"
We come to the conclusion: most definitely! In the resilient, Hygge-like living space, we direct our design focus to natural materials, hand-made items, and material mixes with authentic colors. These mediums vitality, originality, and make us aware of our personal connection to nature. It has been made clear to us that we, all of us, are part of the earth.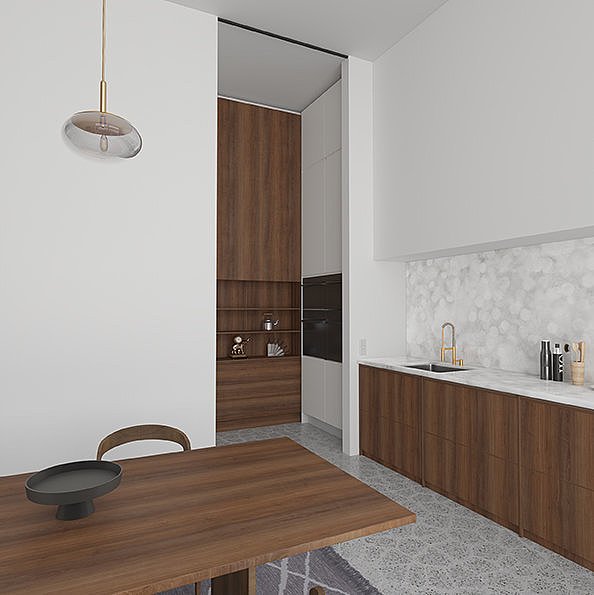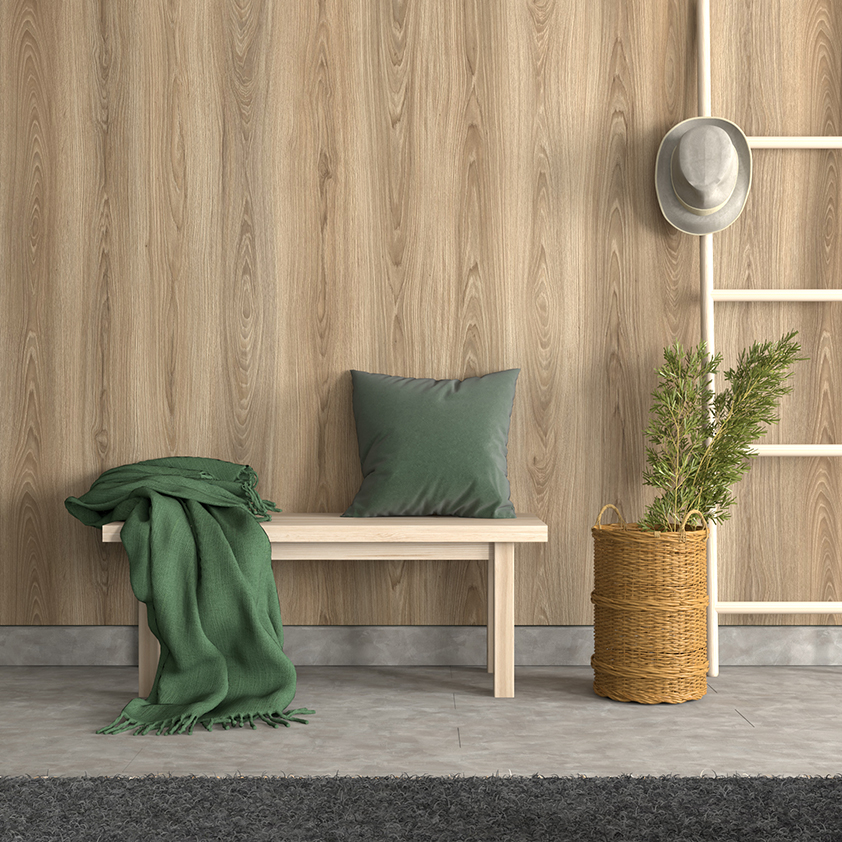 Decor & structure
Surfaces can also convey a feeling of security while at the same time support individual expression. Arctic Fishbone, for example, fits in perfectly with the trend. This decor meets the ongoing demand for charismatic roughened herringbone floors. It pairs well with apartments in old buildings, modern lofts, or large city apartments. Arctic Fishbone´s layout is high-quality, absolutely timeless, and exudes the understatement of sophisticated lifestyles. A closer look reveals our unique interpretation of this decor as we did not create the bars synchronously and flush, as expected, but deliberately arranged them irregularly.
"I find the Blaustein decor particularly hygge. It sends us on a journey of discovery within our own four walls: delicate fossils of snails, corals, or other fossils can be found with this surface on table tops, in kitchens or on bathroom furniture. Even from a little further away, this stone radiates something very special: wild, captivated liveliness with a pinch of evolution."
Elaine Andrea Hermann, designer at Schattdecor Germany
Hygge essentials: soft textiles
Why is the Hygge interpretation so popular at the moment? Well, because it serves our need for real materials in a special way. Textiles, in particular, are a must in the Hygge furnishing style. Our goal is to translate its character, the essentials, into a design language.
The Kalamos decor is used, for example, on the back walls of cabinets or door elements. Its look is natural, as if handmade. Irregularities, such as the thickened threads that appear in places, reinforce this impression.
Or would you prefer Japandi?
Not only Hygge has found new relevance in 2021 – Japandi is as well experiencing a revival. In the second part of our article we also present this trend renaissance in more detail. Read on here!