Rosate , 19.08.2021
25th company anniversary in Rosate
Mamma Mia! Have we become "old"?
From Conca Fallata to Rosate
The Italian "Variazione" of the Schattdecor success story began exactly 25 years ago, as part of the Cartiere Binda factory, a venerable paper producer in northern Italy, more precisely in the Conca Fallata area in Milan. Cartiere Binda was already producing high-quality (decorative) paper in the 19th century. When the business area for classic and impregnated decor paper was bought by Schattdecor in 1996, the freshly recruited team of 60 was still very small. But after a short time - specifically at the end of 1997 - it was clear: We have to move! And so we moved from Milan to Rosate.
Today, Schattdecor can produce up to 1,000,000 m² of printed and finished decor paper on site within a gigantic operating area of approx. 19,000 m² in a single day. They are servicing the Italian market, as well as the southern European markets and those across the Mediterranean. In addition, over 200 employees are currently looking forward to celebrating the company's 25th anniversary!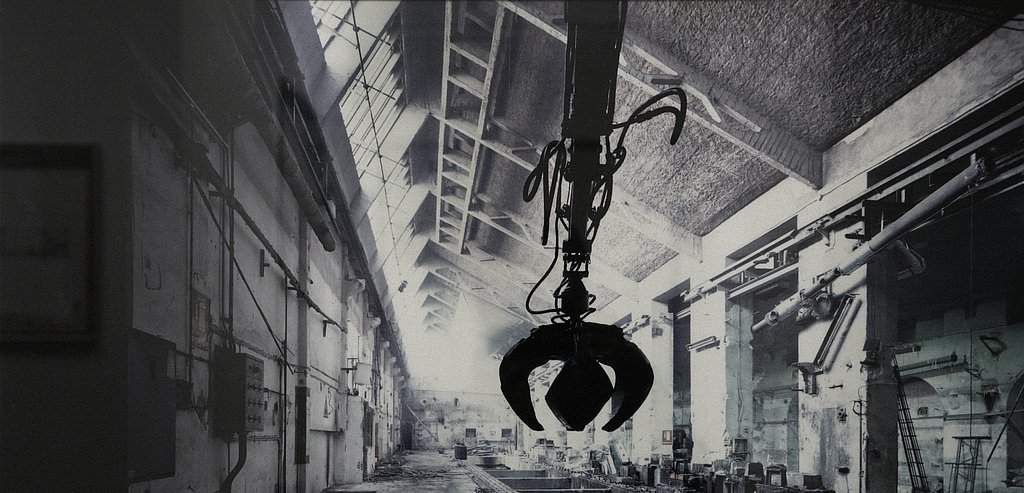 With the move, the best starting point for growth was created. But something was still missing. It was the Italian heart of Schattdecor, made up of all the colleagues from then and now. That heart, of course, had to grow. And grow it did.
Michela Avancini, Design and Communication, has vivid memories of the preparations and the opening ceremony in 1998. "We were all so excited," she says, "everything was organized down to the smallest detail. We constructed a stage set that symbolized our roots at Cartiere Binda, our internationality and innovation. It was a very successful start - with Bavarian folk music, of course - for the successful new millennium that followed."
Marco Aquino also fondly remembers his start: "My first day of work after graduation was also the day I started working at Schattdecor - November 4, 1996. I was lucky enough to spend over a year in Thansau and I worked in various departments there. It was a great experience that advanced me professionally and enabled me to get to know the German language and, above all, the hospitable and festive atmosphere of Bavaria. Continuing the work in Rosate was very motivating - and it still is. In 25 years we have never stopped, we have seen developments, metamorphoses and changes, so that we were never ever bored. And all of this in the atmosphere of a large international company that, despite its expansion, continues to uphold and honor the philosophy of our founder Walter Schatt."
Lino Campanalonga, now Head of Impregnation, recalls: "The fear and uncertainty about the changes in the Cartiere Binda company at the time and also the distrust of our new German colleagues were swept away in an instant when Walter Schatt shook my hand with a hand smeared with ink, as a matter of course on a tour of the production hall. Or when he waited until 10 p.m. one day to give me a romper for the birth of my son Simone. It was then that I realized that a new chapter had begun. Here we are not a personnel number, we are people. Part of a large international family, which today also includes Simone as a machine operator in our impregnation."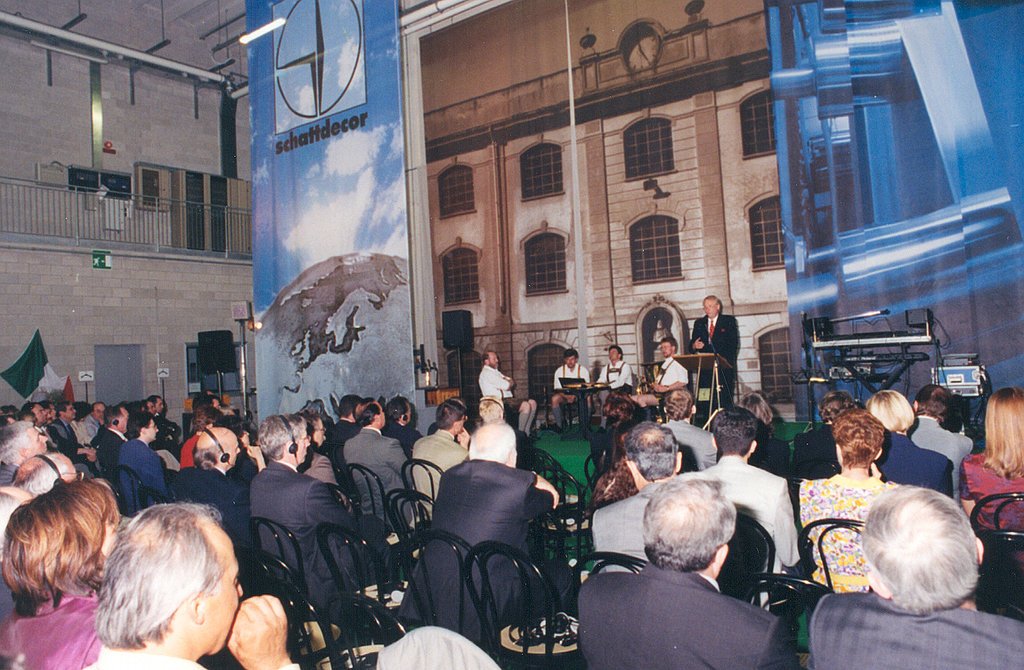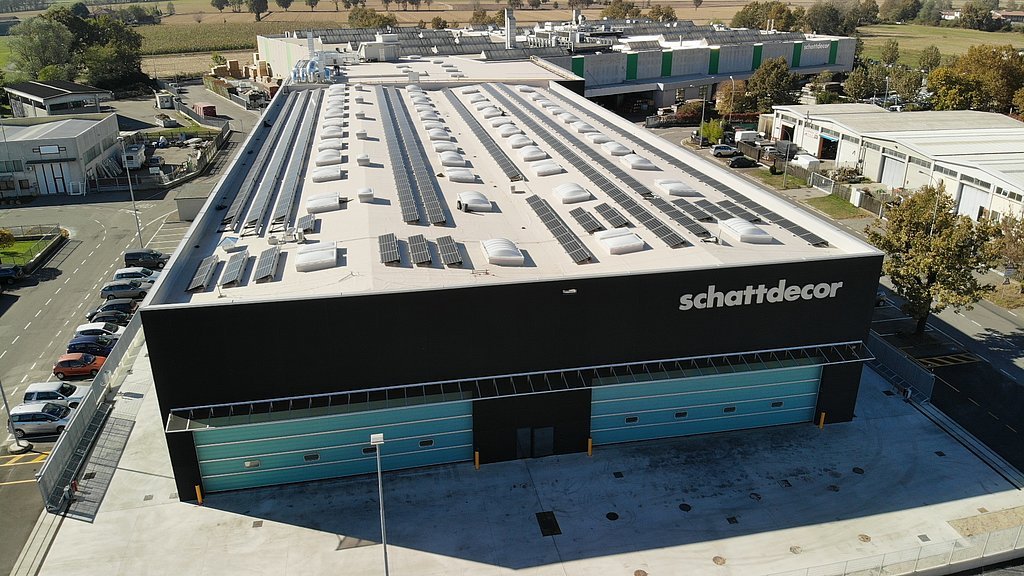 Anniversary Roadshow - Invitation to stop by
Turning 25 years "old" is a special event that we would like to celebrate together with all the collaborators in this still young company history in Italy. Therefore, from September 6 to 17, 2021, our Rosate site will be the destination of the Schattdecor Roadshow, to which we cordially invite all customers and partners! Within the framework of the roadshow, it will then finally be possible to exchange information in person about the latest trends and decor developments and - more importantly - celebrate together!