Pordenone , 22.09.2021
Find us at SICAM 2021
We will be there! Stand A30 - A34
Schattdecor launched its new decor collection with the latest trend concept just this spring. The research on "Resilient Habitats: Security through flexible living spaces" revealed that convertible, modular concepts in home, working, and public spaces are currently more in demand than ever. We humans want to be prepared - whether for variation and change of our own accord or due to something unpredictable cropping up. Our spatial environment has never had to adapt so much and correspond to so many possibilities and options. More and more, decorative surfaces have to function in different situations and embody a sense of well-being and coziness.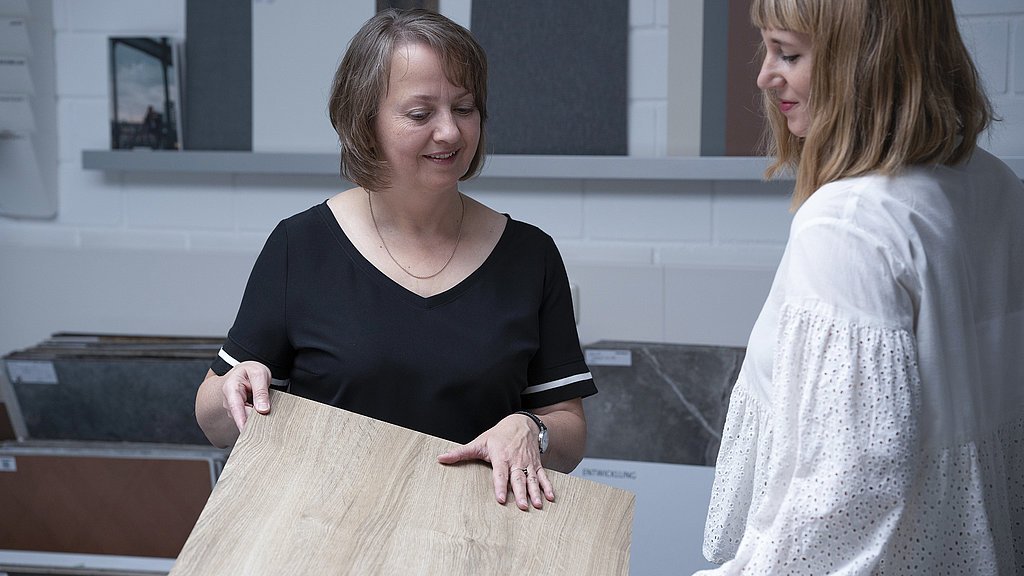 Surface specialist, Schattdecor, will be showing new color, interior, and decor trends for the first time physically this year at Sicam from October 12th to 15th, 2021 in Pordenone, Italy. The trend topics presented at the Interzum@home in May also served as the basis for the stand design for this trade fair. The focus was deliberately placed on the areas that are of outstanding importance for the interior and the design of the home: the living and working areas.
The kitchen, as the central meeting point for the whole family, will also have a special space. In general, the following applies: the boundaries of living space design are disappearing. What is essential is an open and transparent design with islands of calm for relaxation, in order to get together with others or to work in a focused way in integrated working areas. Multifunctional and variable interior design is essential. The working area, integrated into the living area, expresses the current requirements for maximum flexible, mobile workplaces.
With its stand concept, Schattdecor is therefore relying on the essence of Interzum, as well as new decor innovations that have not yet been seen, which are being presented to visitors and customers for the first time in Italy. Stay tuned! The design team at the company's headquarters in Thansau, on behalf of all international colleagues involved in development and sales, provides its first insights.
The Schattdecor highlight decors for Sicam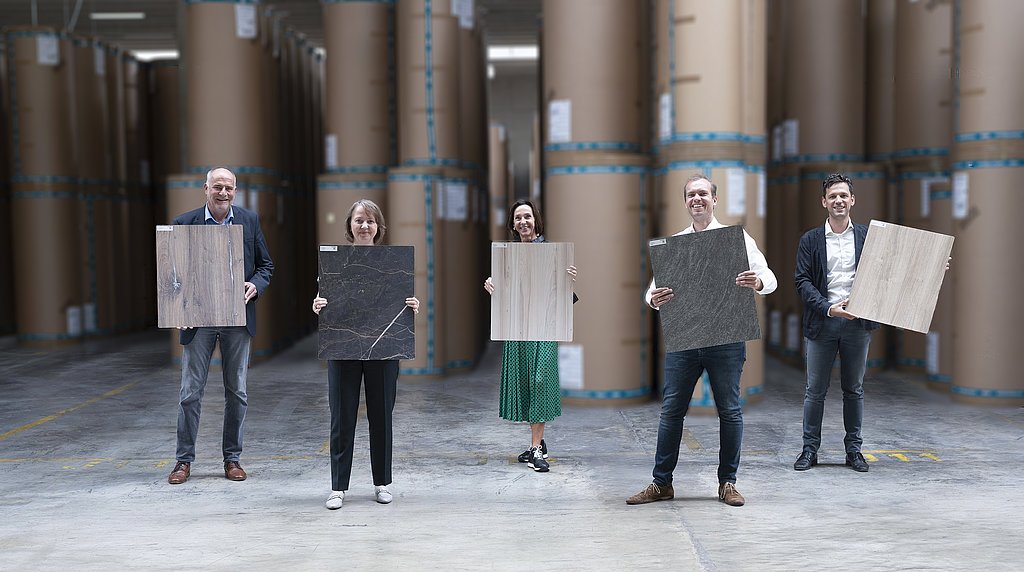 ... they are called: Firestone, Valongo, Flagstaff Oak, Magnolia, and Karlstad Oak - the latter in a new color for Sicam. For the trade fair, the international market leader is relying on a new, even lighter color, based on current demand. Karlstad Oak is celebrating its premiere in Italy in color "005". And the Magnolia decor is also being prepared for its grand trade fair appearance. In nature, this wood usually grows very slim. Generous layouts like this are therefore rather rare. In addition, the decor impresses with its wide annual growth rings with a special play of colors.
Karlstad Eiche
Monika Ruthe, designer at Schattdecor, said this about for Karlstad Oak in a new color: "With the lighter color, we are relying heavily on the solid oak structure and its typically natural characteristics. The design appears calm and tidy on its surface. This enables us to achieve a modern, long-lasting surface design, for example for wall panels, furniture, or kitchen worktops - also with a pleasing effect for large areas in public places or shops."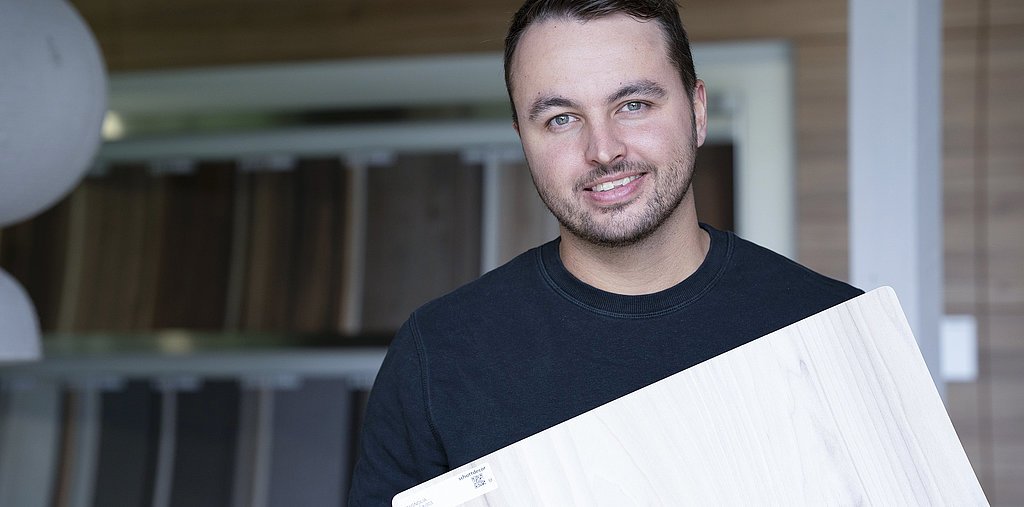 Magnolia
"We have already received very good feedback from various markets on the Magnolia layout. This is certainly due to the fact that the design is balanced but exciting. It is new and doesn't seem to be so familiar, since in this form it looks special. Our goal is to create an alternative, new wood structure for the living room furniture area with this special wood décor," says Max Hammerschmidt, Design Department.
Valongo
This decor from the surface specialist should also provide a topic of conversation: Valongo - a slate decor that impresses with its exciting wave look. It probably came about over centuries as a result of rock and volcanic layers being pressed together. The structure can be highlighted again by bronze or silver effects in the fine inclusions.
Firestone
We are sticking to the theme of stone: Firestone - the name and decor layout stand out by themselves. This impressive design doesn't need much around it. "Firestone is a very special decor development. The unique depth effect is created by the fine structure of the dark base. Colored, crystal-like, elegant veins run through the stone - simply beautiful," notes Michela Avancini, Design Italy.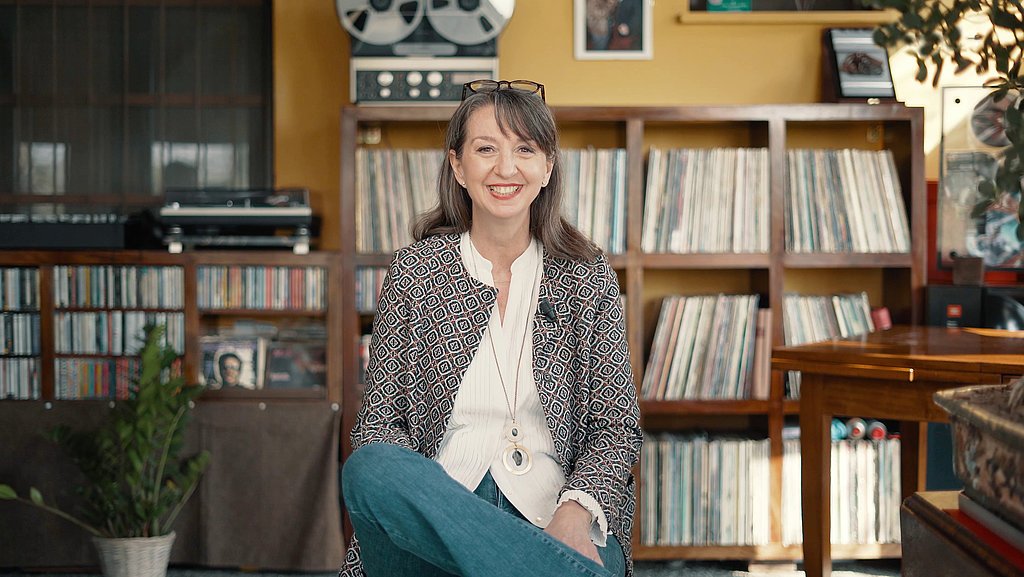 Flagstaff Oak
Additionally, the Interzum Award Winner, chosen this year for "high product quality", the Flagstaff Oak shouldn't be absent. It complements the quintet and once again comes up with a trendy metallic effect. The oak reinterpreted with pewter-like inclusions for a rustic and modern furniture decor look. A success!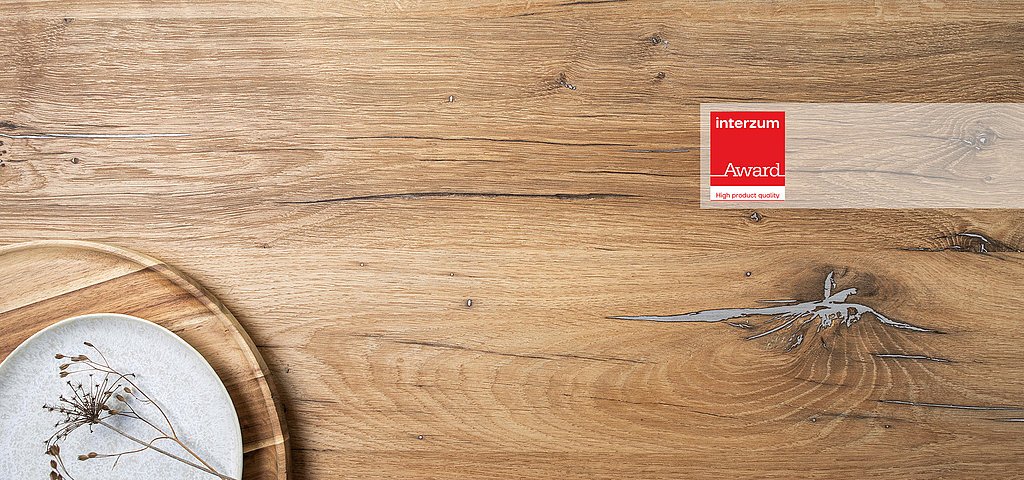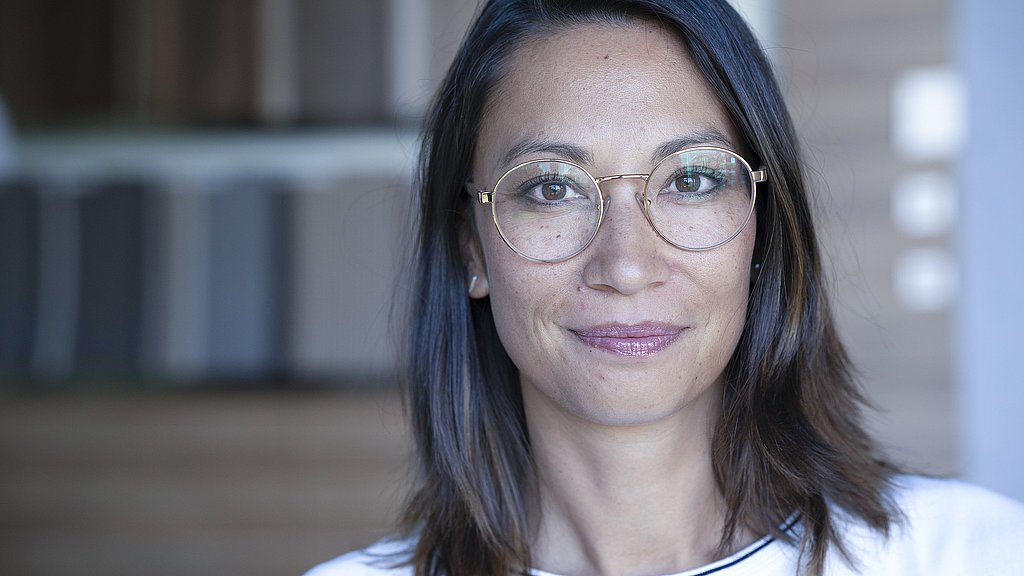 Sabrina Wieland, Head of Design Thansau, sums up the decision of the entire team as to why these five new decor items are highlights with bestseller potential: "They stand for trends that are in demand around the world. They are linked by their expression of a 'new rusticity'. They radiate originality, but without embodying the classic, widespread 'rustic'. These are fine, balanced compositions with refined details that reflect the spirit of the times. This zeitgeist calls for quieter surfaces that radiate naturalness, also combined with wow effects such as metallic colors. They radiate a matter of course and embody self-confidence in the material without appearing intrusive."
Bear in mind: decor innovations for Sicam
During its trade fair appearance, Schattdecor is also relying on some as yet unseen decor innovations that are being presented to visitors and customers for the first time in Italy: Stay tuned!
On the new Schattdecor website, parallel to the trade fair, a specially set up trend area will contain current room visualizations and decor images with description and story. The highlights and new decor items can be found here.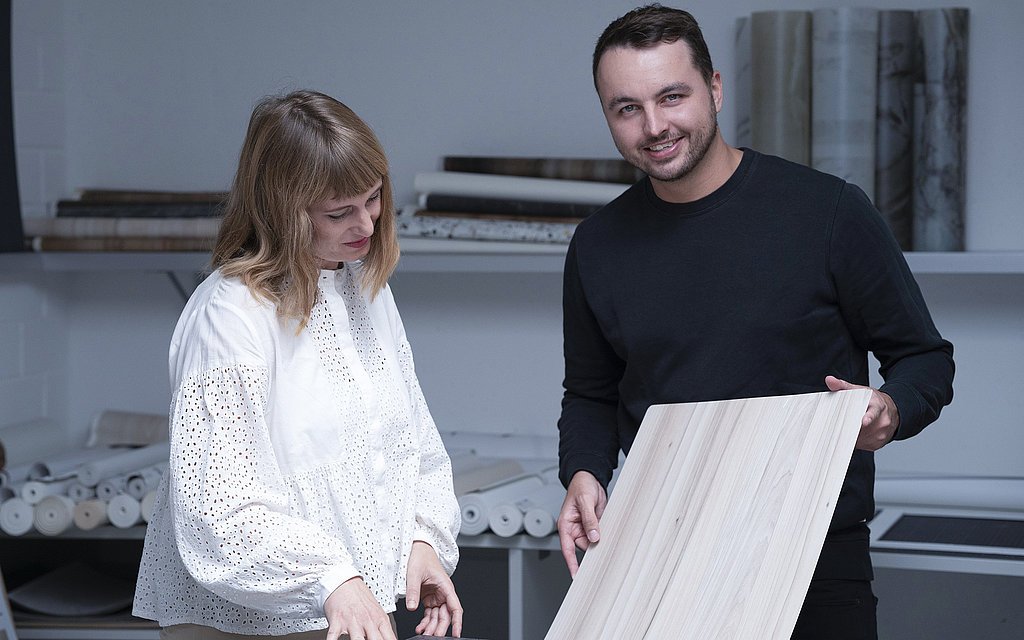 Following the Sicam, the trend update will also be available digitally to customers around the world and will once again provide detailed insights into "Resilient Habitats" in the form of concepts in demand, paired with trendy decorative surfaces.