Which materials harmonize with our changed work reality?
The art of hitting the right note
The change in our working world demands hybrid solutions and much more flexibility. The aim is to create efficient concepts for stationary offices and home offices, for mobile work and coworking environments. Office spaces benefit from clever division, from innovative furniture shapes and functions or from the idea of multiple uses, e.g., by subletting.
The sum of these small workspace revolutions is powerful. It may well have an impact on the well-being of our society as a whole if formulas such as "less commuting = more environmental protection" are accepted. Many employees will definitely be happier thanks to the new approaches, as they can now better adapt their job to their lives.
About a changing world
Every change, no matter how small, challenges us to question the value of what we already have, to consider new opportunities and perspectives, and to break new ground. Now is definitely the time to put the question of how we live and work to the test. Or, more specifically, how should the rooms be designed in which we spend so much of our lives? Soft skills such as flexibility and adaptability, resilience, prudence and implementation strength help us to realize the great change. With such an attitude, we can shape the future.
Shared spaces & coworking: what rooms should be able to do and how their use is changing
without restrictions. Our usage behavior has changed over the past two years. Many companies, worldwide, are now sharpening their focus on workplace mobility and rethinking the principle of "being physically in the office" in favor of the home office. Forty-three percent of all workers worldwide would welcome the idea of ​​working at least a few times a week at a company-provided location close to where they live. According to current forecasts, numerous office spaces will be converted in the next few years.
"I like working in the office a lot, but now I prefer doing some tasks from home."
Isabelle Schlutt, Designer
Schattdecor Germany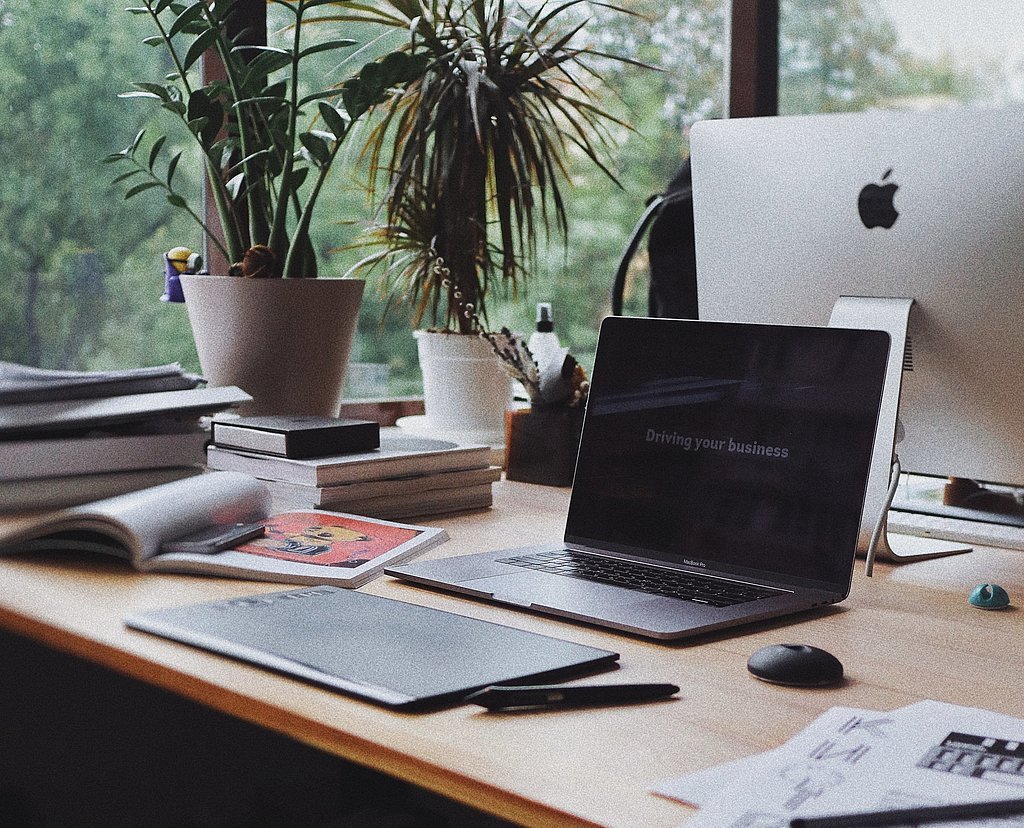 Flexible strategies are the premises of these changes. For example, the trend towards multiple use of rooms has long since begun in major cities: bars that were previously only open at night now rent out their premises to companies during the day. Amazingly simple, amazingly beautiful! Statistics show that the number of shared workspaces has grown by 200% in the last five years. In London, New York or Chicago, coworking has long since established itself as a permanent competitive feature.
---
Alternatives to the home office
More than a few employees would like to work from home, but they don't find ideal conditions there: having to do your best work without a proper office, squeezed in between the ironing board and making sandwiches for breaks, is as unglamorous as it is unsatisfying. According to a study by Interhyp in Germany in 2021, one third of all respondents work from home without an adequate work space. Some people then, out of necessity, move their job to the café next door. However, this means that one of the strengths of the home office is lost as it's not always possible to concentrate on work there. Nevertheless, only 15% of those surveyed want to go back to their old workspace.
We therefore predict that countless forms of remote work will emerge in the near future. It won't be a question of choosing between EITHER a stationary office OR remote work, but what sort of combination work experience is best suited for each individual.
Meanwhile, more and more companies are reducing their office space, relying on furniture elements that can be easily moved or rearranged, and equipping their office furniture with all common interfaces. Employees can easily connect their devices anywhere without any problems. Flexible room solutions are a key to the success of these New Work approaches that should not be underestimated.
---
Teamwork works thanks to coworking
In general, coworking spaces could be arranged like a flock of satellites across a city: The company office as we know it, i.e., a stationary building for the entire workforce, is being downsized and outsourced to a variety of mini-sites. Workers who would normally have much longer commutes to their corporate offices can dock at logistically convenient points. They retain all the advantages of a normal office, such as
a productive atmosphere totally devoted to work,
a place to gather for meetings and
a permanent workspace,
but they also benefit from the advantages of a coworking space:
near their place of residence and
ideally, in the midst of an inspiring environment.
The smaller stationary office remains the fixed base for collegial exchange, for cross-team projects, for coordination meetings or simply to get quick input.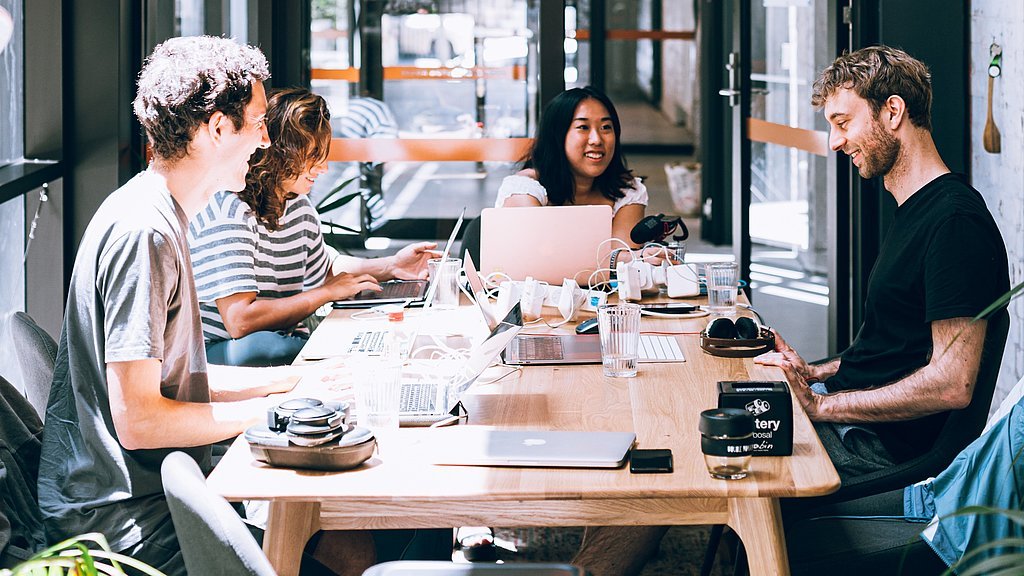 ---
Cool ideas for mobile working
Good ideas are springing up right now that want to make working on the go as pleasant as possible for us. They are intended not just to enable creativity, exchange, and interaction, but to also encourage them. The main goal is to be able to work in a concentrated, productive, and focused manner.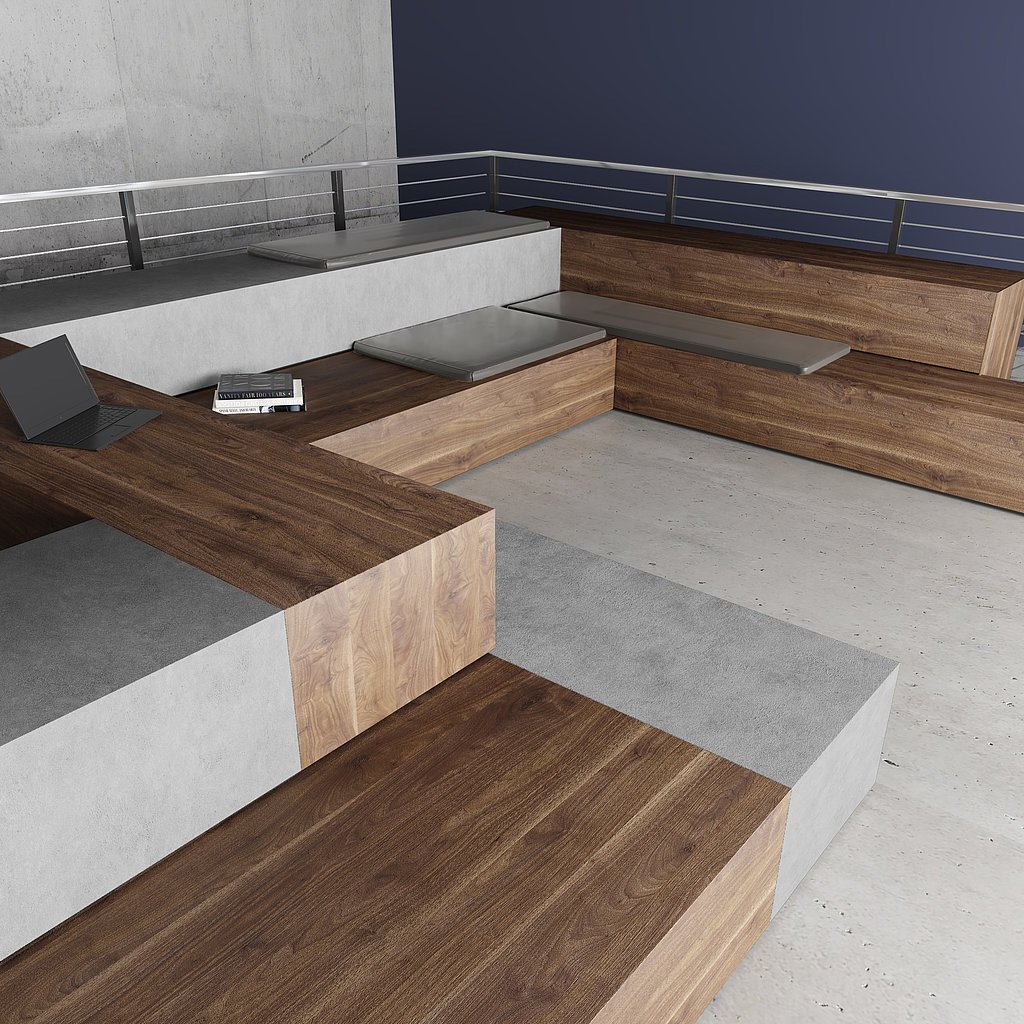 "There have been coworking spaces in Poland for many years because our startup scene is young and strong. Coworking spaces can be found everywhere in the big cities in central buildings, for example in banks or in specially designed train compartments. At the moment, it's considered the architectural gold standard to include coworking spaces in new construction."
Joanna Misiun, Design and Product Manager at Schattdecor Poland
The contrast between cool concrete and warm wood decor creates an appealing look in open-plan offices and coworking zones. Our concrete decor Moon is reminiscent of the surface of the moon. Its irregular, rough image harmonizes with dark and warm wood structures such as Bakersfield Walnut. The interplay with this warm, striped decor creates an inspiring working atmosphere.
---
Security, protection, and privacy in New Work
We now turn our sights to North America. In the USA, many people would like to see their increased need for protection, distance, security, and privacy answered. In numerous room concepts, the subdivision of open-plan offices with partitions and room zoning is being renegotiated.
Because living space and the home office should be kept separate, the available space at home is also becoming increasingly scarce. That is why the desire for smart, multi-use furniture solutions and hybrid New Work solutions is growing, and not just in North America.
"The workplace of the future can be transported and expanded. It works in the stationary work environment as well as in the home office or hybrid. Super light as well as modular office furniture and smart desks are the key requirements for such use."
Rachel Kornhardt, Designer Schattdecor USA
"Many teams still value face-to-face meetings. However, they also want hygiene rules to be observed as best as possible. Easy-to-clean, bacteria-repellent surfaces are ideal. We also offer our Impregnated Surfaces product line (Decolay Classic, Decolay Real and Teclay Overlay) in an antibacterial or antimicrobial version: It inhibits the development and growth of harmful germs or microorganisms, reduces odor formation and, all in all, offers people additional hygiene protection."
Dieter Schuckmann, Head of Impregnation Sales, Schattdecor Germany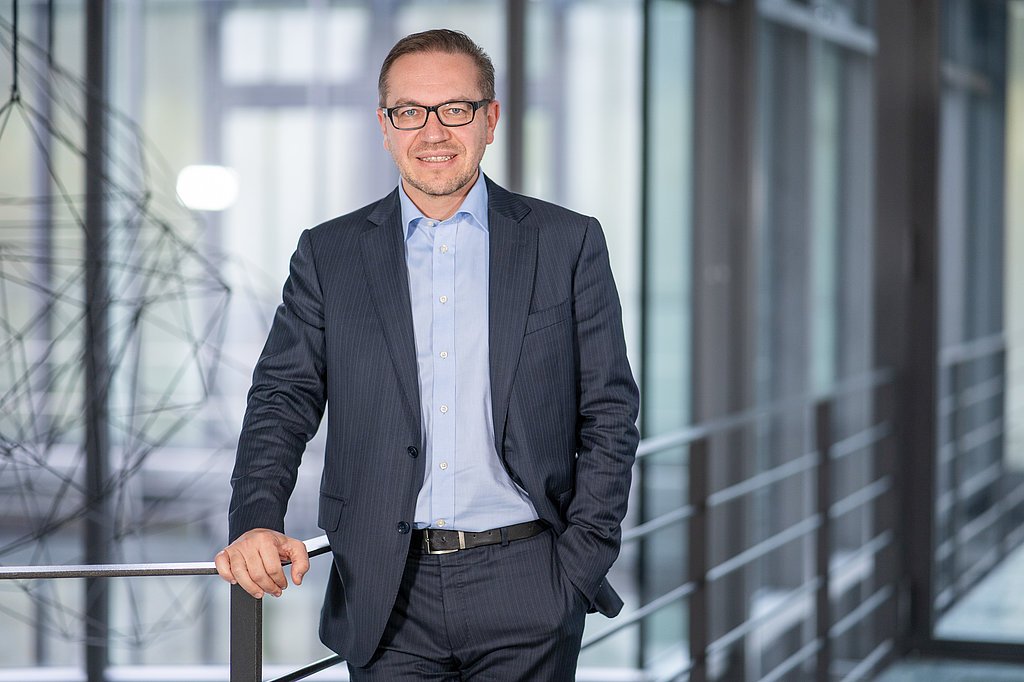 ---
The right tone for New Work
Thanks to New Work, coworking and collaboration strategies, we are becoming more and more digital, increasingly mobile, and are decoupling ourselves from place and time. The content of our work, our achievements, count more now. What keeps us together amidst all the dissolving normality is creating a calm atmosphere. A clear language of form and color and appealing, high-quality materials and color design do the rest.
---
Our recommendations
Our environment is changing, and therefore we can, may, and should strike new, more appropriate tones. In our opinion, an inspiring combination of colors and decors that has a positive effect on people suits concentrated focused work.
Mora Oak, for example, features such calm, light structures. The elegant wood decor is expressed with a fine mixture of subtle knots and oak structure. The glaze look is in line with the trend towards Scandinavian-style decors. The interplay of white optics and naturalness ensures a harmonious balance in the room.
Artic Fishbone is a spectacular eye-catcher. The decor serves the herringbone trend, which is an always popular classic, and whose splendid impression of craftsmanship is familiar from old buildings to modern lofts or city apartments. Its layout stands for high quality, a sophisticated lifestyle and absolutely timeless design. It's unique in its interpretation, because the arrangement of the bars is not the usual synchronous or flush arrangement. Artic Fishbone is particularly advantageous on furniture fronts, table tops and wall elements.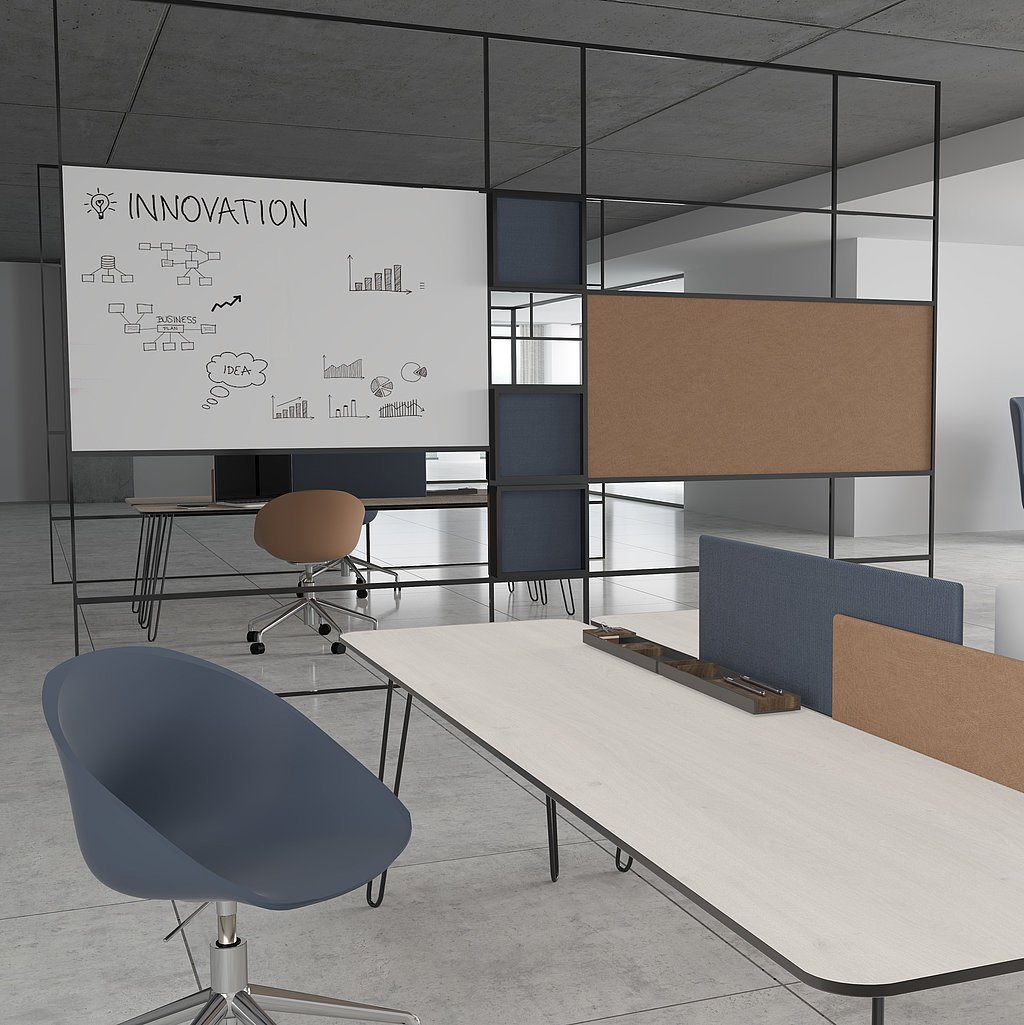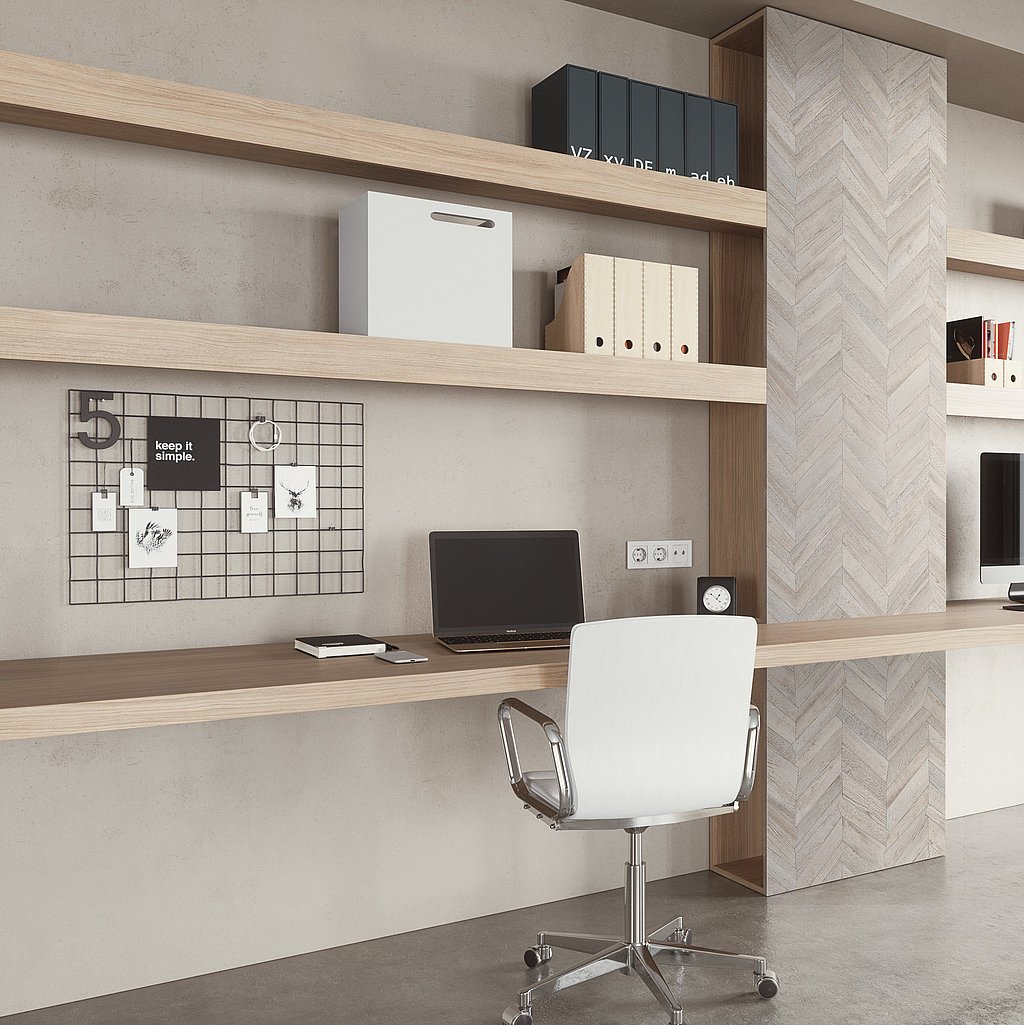 Wherever focused work is to be supported, the combination with metallic structures is also recommended. Our Flash decor gets its metallic look from its brushed elaborately structured surface, which is authentically highlighted through the use of pearlescent pigments.
Matera Shine could be a nice addition: This decor can be used creatively and in a variety of ways. Mother-of-pearl gives the decor its noble finish.